39         Titus, Roman emperor (died 81)
1816     The Treaty of St. Louis (1816) between the United States and the united Ottawa, Ojibwa, and Potawatomi Indian tribes is proclaimed.
1825    The Treaty of St. Louis (1825) between the United States and the Shawnee Nation is proclaimed.
1851     Asa Griggs Candler (born), American businessman and politician, 44th Mayor of Atlanta (died 1929)
1853    Gadsden Purchase: The United States buys land from Mexico to facilitate railroad building in the Southwest.
1919     Lincoln's Inn in London, England, UK admits its first female bar student.
1922    The Union of Soviet Socialist Republics is formed.
1928    Bo Diddley (born), American singer-songwriter and guitarist (died 2008)
1939    Felix Pappalardi (born), American singer-songwriter, bass player, and producer (Mountain) (died 1983)
1947    Alfred North Whitehead (died), English mathematician and philosopher (born 1861)
1948    The Cole Porter Broadway musical, Kiss Me, Kate (1,077 performances), opens at the New Century Theatre and becomes the first show to win the Best MusicalTony Award.
1950    Bjarne Stroustrup (born), Danish computer scientist, created the C++ programming language
1957    Matt Lauer (born), American journalist
1965    Heidi Fleiss (born), American madam and columnist
1970    Sonny Liston (died), American boxer (born 1932)
1977    For the second time, Ted Bundy escapes from his cell in Glenwood Springs, Colorado.
1979    Richard Rodgers (died), American composer (born 1902)
2002    Eleanor J. Gibson (died), American psychologist (born 1910)
2006    Former President of Iraq Saddam Hussein is executed.
2006    Saddam Hussein (died), Iraqi politician, 5th President of Iraq (born 1937)
2011     Due to a change of time zone the day is skipped in Samoa and Tokelau.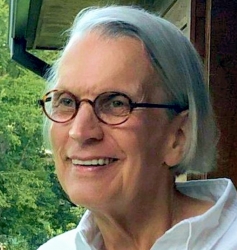 Interests include biological anthropology, evolution, social behavior, and human behavior. Conducted field research in the Tana River National Primate Reserve, Kenya and on Angaur, Palau, Micronesia, as well as research with captive nonhuman primates at the Yerkes National Primate Research Center and the Institute for Primate Research, National Museums of Kenya.