1384     John Wycliffe (died), English theologian and translator (born circa 1328)
1491     Jacques Cartier (born), French explorer (died 1557)
1514     Andreas Vesalius (born), Flemish anatomist (died 1564)
1600     The British East India Company is chartered.
1687     The first Huguenots set sail from France to the Cape of Good Hope.
1695     A window tax is imposed in England, causing many householders to brick up windows to avoid the tax.
1759     Arthur Guinness signs a 9,000 year lease on the 4-acre (16,000 m2) brewery at St. James's Gate at £45 per annum and starts brewing Guinness.
1831     Gramercy Park is deeded to New York, New York.
1853     A dinner party for 21 prominent scientists is held inside a hollow concrete, life-size model of an Iguanodon created by Benjamin Waterhouse Hawkins and Sir Richard Owen in south London, England, United Kingdom
1857     Queen Victoria chooses Ottawa, then a small logging town, as the capital of Canada.
1869     Henri Matisse (born), French painter (died 1954)
1878     Karl Benz, working in Mannheim, Germany, filed for a patent on his first reliable two-stroke gas engine, and he was granted the patent in 1879.
1879     Thomas Edison demonstrates incandescent lighting to the public for the first time, in Menlo Park, New Jersey.
1907     The first New Year's Eve celebration is held in Times Square (then known as Longacre Square) in New York, New York.
1908     Simon Wiesenthal (born), Austrian Holocaust survivor (died 2005)
1909     Manhattan Bridge opens.
1923     The chimes of Big Ben are broadcast on radio for the first time by the BBC.
1937     Sir Anthony Hopkins (born), Welsh-American actor and composer
1937     Avram Hershko (born), Israeli biologist, Nobel Prize laureate
1942     Andy Summers (born), English guitarist, songwriter, and producer (The Police and Zoot Money's Big Roll Band)
1943     Sir Ben Kingsley (born), English actor
1943     John Denver (born), American singer-songwriter, guitarist, and actor (The John Denver Band and Chad Mitchell Trio) (died 1997)
1943     Pete Quaife (born), English bass player (The Kinks) (died 2010)
1946     President Harry S. Truman officially proclaims the end of hostilities in World War II.
1948     Malcolm Campbell (died), English race car driver (born 1885)
1951     The Marshall Plan expires after distributing more than US$13.3 billion in foreign aid to rebuild Europe.
1954     Hermann Tilke (born), German race car driver and engineer
1955     General Motors becomes the first U.S. corporation to make over US$1 billion in a year.
1959     Val Kilmer (born), American actor
1960     The farthing coin ceases to be legal tender in the United Kingdom.
1967     The Youth International Party, popularly known as the "Yippies", is founded.
1974     Tony Kanaan (born), Brazilian race car driver
1980     Marshall McLuhan (died), Canadian philosopher (born 1911)
1983     The AT&T Bell System is broken up by the United States Government.
1991     All official Soviet Union institutions have ceased operations by this date and the Soviet Union is officially dissolved.
1994     This date is skipped altogether in Kiribati as the Phoenix Islands and Line Islands change time zones from UTC−11:00 to UTC+13:00 and UTC−10:00 to UTC+14:00, respectively.
1998     The European Exchange Rate Mechanism freezes the values of the legacy currencies in the Eurozone, and establishes the value of the euro currency.
1999     First President of Russia, Boris Yeltsin, resigns from office, leaving Prime Minister Vladimir Putin as the acting President and successor.
1999     Five hijackers, who had been holding 155 hostages on an Indian Airlines plane, leave the plane with two Islamic clerics that they had demanded be freed.
1999     The United States Government hands control of the Panama Canal (as well all the adjacent land to the canal known as the Panama Canal Zone) to Panama. This act complied with the signing of the 1977 Torrijos–Carter Treaties.
2003    Arthur R. von Hippel (died), German-American physicist (born 1898)
2004    The official opening of Taipei 101, the tallest skyscraper at that time in the world, standing at a height of 509 metres (1,670 ft).
2009    Both a blue moon and a lunar eclipse occur.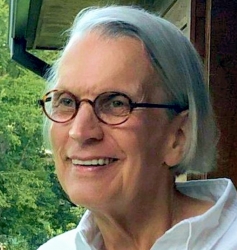 Interests include biological anthropology, evolution, social behavior, and human behavior. Conducted field research in the Tana River National Primate Reserve, Kenya and on Angaur, Palau, Micronesia, as well as research with captive nonhuman primates at the Yerkes National Primate Research Center and the Institute for Primate Research, National Museums of Kenya.