1170     Thomas Becket (born 1118), Archbishop of Canterbury, is assassinated inside Canterbury Cathedral by followers of King Henry II; he subsequently becomes a saint and martyr in the Anglican Church and the Catholic Church.
1709     Elizabeth of Russia (born), (died 1762)
1721     Madame de Pompadour (born), French mistress of Louis XV of France (died 1764)
1778     American Revolutionary War: 3,000 British soldiers under the command of Lieutenant Colonel Archibald Campbell capture Savannah, Georgia.
1800     Charles Goodyear (born), American inventor (died 1860)
1835     The Treaty of New Echota is signed, ceding all the lands of the Cherokee east of the Mississippi River to the United States.
1845     In accordance with International Boundary delimitation, United States annexes the Republic of Texas, following the manifest destiny doctrine. The Republic of Texas, which had been independent since the Texas Revolution of 1836, is admitted as the 28th U.S. state.
1851     The first American YMCA opens in Boston, Massachusetts.
1890     United States soldiers kill more than 200 Oglala Lakota people with four Hotchkiss guns in the Wounded Knee Massacre.
1929     Wilhelm Maybach (died), German engineer and businessman, founded Maybach (born 1846)
1936     Mary Tyler Moore (born), American actress
1936     Ray Nitschke (born), American football player (died 1998)
1937     Wayne Huizenga (born), American businessman, founded AutoNation
1938     Jon Voight (born), American actor
1941     Ray Thomas (born), English singer-songwriter (The Moody Blues)
1947     Cozy Powell (born), English drummer (Emerson, Lake & Powell, The Jeff Beck Group, Rainbow, Whitesnake, and Black Sabbath) (died 1998)
1949     KC2XAK of Bridgeport, Connecticut becomes the first Ultra high frequency (UHF) television station to operate a daily schedule.
1975     A bomb explodes at LaGuardia Airport in New York, New York, killing 11 people and injuring 74.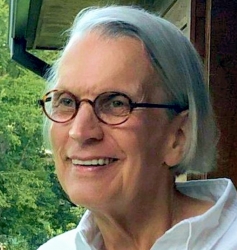 Interests include biological anthropology, evolution, social behavior, and human behavior. Conducted field research in the Tana River National Primate Reserve, Kenya and on Angaur, Palau, Micronesia, as well as research with captive nonhuman primates at the Yerkes National Primate Research Center and the Institute for Primate Research, National Museums of Kenya.