1271     Kublai Khan renames his empire "Yuan" (元 yuán), officially marking the start of the Yuan Dynasty of Mongolia and China.
1655     The Whitehall Conference ends with the determination that there was no law preventing Jews from re-entering England after the Edict of Expulsion of 1290.
1737     Antonio Stradivari (died), Italian violin maker (born 1644)
1777     The United States celebrates its first Thanksgiving, marking the recent victory by the Americans over British General John Burgoynein the Battle of Saratoga in October.
1787     Francis William Drake (died), English admiral (born 1724)
1829     Jean-Baptiste Lamarck (died), French soldier and biologist (born 1744)
1878     John Kehoe, the last of the Molly Maguires is executed in Pennsylvania.
1878     Joseph Stalin (born), Soviet marshal and politician, 4th Premier of the Soviet Union (died 1953)
1879     Paul Klee (born), Swiss-German painter (died 1940)
1886     Ty Cobb (born), American baseball player (died 1961)
1888     Richard Wetherill and his brother in-law discover the ancient Indian ruins of Cliff Palace in Mesa Verde.
1892     Premiere performance of The Nutcracker by Pyotr Ilyich Tchaikovsky in Saint Petersburg, Russia.
1892     Richard Owen (died), English biologist (born 1804)
1898     Gaston de Chasseloup-Laubat sets the first officially recognized land speed record of 39.245 mph (63.159 km/h) in a Jeantaud electric car.
1912     The Piltdown Man, later discovered to be a hoax, is announced by Charles Dawson.
1913     Willy Brandt (born), German politician, 4th Chancellor of Germany, Nobel Prize laureate (died 1992)
1916     Betty Grable (born), American actress (died 1973)
1917     The resolution containing the language of the Eighteenth Amendment to enact Prohibition is passed by the United States Congress.
1939     Harold E. Varmus (born), American scientist, Nobel Prize laureate
1946     Steven Spielberg (born), American director
1950     Leonard Maltin (born), American critic and author
1958     Project SCORE, the world's first communications satellite, is launched.
1963     Brad Pitt (born), American actor and producer
1969     Home Secretary James Callaghan's motion to make permanent the Murder (Abolition of Death Penalty) Act 1965, which had temporarily suspended capital punishment in England, Wales and Scotland for murder (but not for all crimes) for a period of five years.
1971     Bobby Jones (died), American golfer (born 1902)
1971     Capitol Reef National Park is established in Utah.
1972     President Richard Nixon announces that the United States will engage North Vietnam in Operation Linebacker II, a series of Christmas bombings, after peace talks collapsed with North Vietnam on the 13th.
1975     Theodosius Dobzhansky (died), Ukrainian geneticist and biologist (born 1900)
1987     Larry Wall releases the first version of the Perl programming language.
1997     HTML 4.0 is published by the World Wide Web Consortium.
1999     NASA launches into orbit the Terra platform carrying five Earth Observation instruments, including ASTER, CERES, MISR, MODIS and MOPITT.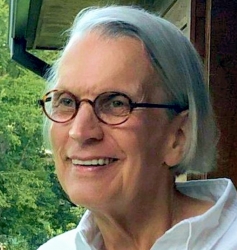 Interests include biological anthropology, evolution, social behavior, and human behavior. Conducted field research in the Tana River National Primate Reserve, Kenya and on Angaur, Palau, Micronesia, as well as research with captive nonhuman primates at the Yerkes National Primate Research Center and the Institute for Primate Research, National Museums of Kenya.