546    Siege of Rome: The Ostrogoths under king Totila plunder the city of Rome, by bribing the Byzantine garrison.
1538     Pope Paul III excommunicates Henry VIII of England.
1577     Francis Drake sails from Plymouth, England, on a secret mission to explore the Pacific coast of the Americas for Queen Elizabeth I of England.
1600     Marriage of Henry IV of France and Marie de' Medici.
1718     Great Britain declares war on Spain.
1770     Ludwig van Beethoven (born), German pianist and composer (died 1827)
1790     Discovery of the Aztec calendar stone.
1830     Simón Bolívar (died), Venezuelan military leader and politician, 2nd President of Venezuela (born 1783)
1835     Alexander Emanuel Agassiz (born), American scientist and engineer (died 1910)
1862     General Ulysses S. Grant issues General Order No. 11, expelling Jews from parts of Tennessee, Mississippi, and Kentucky.
1865     First performance of the Unfinished Symphony by Franz Schubert.
1896     Pittsburgh, Pennsylvania's Schenley Park Casino, which was the first multi-purpose arena with the technology to create an artificial ice surface in North America, is destroyed in a fire.
1903     The Wright brothers make their first powered, heavier-than-air flight in the Wright Flyer at Kitty Hawk, North Carolina.
1904     Paul Cadmus (born), American painter (died 1999)
1908     Willard Libby (born), American chemist, Nobel Prize laureate (died 1980)
1913     Burt Baskin (born), American businessman, co-founded Baskin-Robbins (died 1967)
1929     William Safire (born), American journalist and author (died 2009)
1930     Bob Guccione (born), American publisher, founded Penthouse Magazine (died 2010)
1935     First flight of the Douglas DC-3.
1938     Otto Hahn discovers the nuclear fission of the heavy element uranium, the scientific and technological basis of nuclear energy.
1942     Paul Butterfield (born), American singer-songwriter and harmonica player (died 1987)
1957     The United States successfully launches the first Atlas intercontinental ballistic missile at Cape Canaveral, Florida.
1968     Paul Tracy (born), Canadian race car driver
1969     Project Blue Book: The United States Air Force closes its study of UFOs.
1969     The SALT I talks begin.
1980     Ryan Hunter-Reay (born), American race car driver
1989     The first episode of television series The Simpsons, "Simpsons Roasting on an Open Fire", airs in the United States.
1997     The United Kingdom commences its Firearms (Amendment) (No. 2) Act 1997, which extends the ban on firearms to include all handguns, with the exception of antique and show weapons.
2002    Second Congo War: The Congolese parties of the Inter Congolese Dialogue sign a peace accord which makes provision for transitional governance and legislative and presidential elections within two years.
2010     Captain Beefheart (died), American singer-songwriter and producer (born 1941)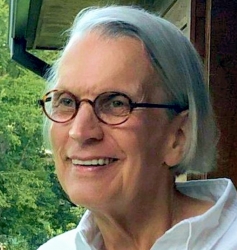 Interests include biological anthropology, evolution, social behavior, and human behavior. Conducted field research in the Tana River National Primate Reserve, Kenya and on Angaur, Palau, Micronesia, as well as research with captive nonhuman primates at the Yerkes National Primate Research Center and the Institute for Primate Research, National Museums of Kenya.