1431     Henry VI of England is crowned King of France at Notre Dame in Paris.
1485    Catherine of Aragon (born) (died 1536)
1497    Vasco da Gama rounds the Cape of Good Hope, the point where Bartolomeu Dias had previously turned back to Portugal.
1653    The Protectorate – Oliver Cromwell becomes Lord Protector of the Commonwealth of England, Scotland and Ireland.
1687    William Petty (died), English scientist and philosopher (born 1623)
1689    Convention Parliament: The Declaration of Right is embodied in the Bill of Rights.
1707    Last recorded eruption of Mount Fuji in Japan.
1773    Boston Tea Party – Members of the Sons of Liberty disguised as Mohawks dump crates of tea into Boston harbor as a protest against the Tea Act.
1775    Jane Austen (born), English author (died 1817)
1826    Benjamin W. Edwards rides into Mexican controlled Nacogdoches, Texas and declares himself ruler of the Republic of Fredonia.
1859    Wilhelm Grimm (died), German author (born 1786)
1863    George Santayana (born), Spanish philosopher and author (died 1952)
1901     Margaret Mead (born), American anthropologist (died 1978)
1903    Taj Mahal Palace & Tower first opened its doors to the guests.
1907    The Great White Fleet, a United States Navy battle fleets that  begins its circumnavigation of the world by order of President Theordore Roosevelt.
1917     Arthur C. Clarke (born), English author (died 2008)
1921     Camille Saint-Saëns (died), French composer (born 1835)
1930    Bank robber Herman Lamm (AKA Baron Lamm) committed suicide in the face of 200 vigilantes, following a botched bank robbery in Clinton, Indiana.  Lamm conducted dozens of bank robberies from the end of WWI to 1930 taking more than $1M.
1937    Theodore Cole and Ralph Roe attempt to escape from the American federal prison on Alcatraz Island in San Francisco Bay; neither is ever seen again.
1944    The Battle of the Bulge begins with the surprise offensive of three German armies through the Ardennes forest in Belgium.
1945    Giovanni Agnelli (died), Italian businessman, founded the Fiat Automobile Company (born 1866)
1946    Trevor Pinnock, (born) English conductor and harpsichordist
1947    William Shockley, John Bardeen and Walter Brattain build the first practical point-contact transistor.
1949    Billy Gibbons (born), American singer-songwriter, guitarist, and actor (ZZ Top and Moving Sidewalks)
1950    U.S. President Harry S. Truman declares a state of emergency after Chinese troops enter the fight with communist North Korea in the Korean War.
1978    Cleveland, Ohio becomes the first post-Depression era city to default on its loans, owing $14,000,000 to local banks.
1979    Libya joins four other OPEC nations in raising crude oil prices, having an immediate dramatic effect on the United States.
1985    In New York, New York, Paul Castellano and Thomas Bilotti are shot dead on the orders of John Gotti, who assumes leadership of the Gambino crime family.
1989    Walter LeRoy Moody begins his terrorist bombing streak when he sends Judge Robert Smith Vance a bomb in the mail, instantly killing him near his house in Birmingham, Alabama.
1998    Operation Desert Fox – The United States and United Kingdom bomb targets in Iraq.
2003    President George W. Bush signs the CAN-SPAM Act of 2003 into law. The law establishes the United States' first national standards for the sending of commercial e-mail and requires the Federal Trade Commission to enforce its provisions.
2007    Dan Fogelberg (died), American singer-songwriter (born 1951)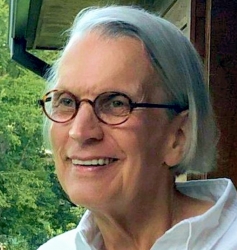 Interests include biological anthropology, evolution, social behavior, and human behavior. Conducted field research in the Tana River National Primate Reserve, Kenya and on Angaur, Palau, Micronesia, as well as research with captive nonhuman primates at the Yerkes National Primate Research Center and the Institute for Primate Research, National Museums of Kenya.