1683     Izaak Walton (died), English author (born 1593)
1791     The United States Bill of Rights becomes law when ratified by the Virginia General Assembly.
1832     Gustave Eiffel (born), French engineer and architect, co-designed the Eiffel Tower (died 1923)
1852     Henri Becquerel (born), French physicist, Nobel Prize laureate (died 1908)
1855     Jacques Charles François Sturm (died), French mathematician (born 1803)
1861     Charles Duryea (born), American engineer, co-founded the Duryea Motor Wagon Company (died 1938)
1878     Alfred Bird, English chemist (died), invented baking powder (born 1811)
1890     Sitting Bull (died), American tribal chief (born 1831)
1892     J. Paul Getty (born), American businessman, founded Getty Oil (died 1976)
1906     The London Underground's Great Northern, Piccadilly and Brompton Railway opens.
1907     Oscar Niemeyer (born), Brazilian architect, designed the United Nations Headquarters and Cathedral of Brasília (died 2012)
1933     The Twenty-first Amendment to the United States Constitution officially becomes effective, repealing the Eighteenth Amendment that prohibited the sale, manufacture, and transportation of alcohol.
1939     Gone with the Wind receives its premiere at Loew's Grand Theatre in Atlanta, Georgia, United States.
1943     Fats Waller (died), American singer-songwriter and pianist (born 1904)
1944     Glenn Miller (died), American bandleader and composer (born 1904)
1945     General Douglas MacArthur orders that Shinto be abolished as the state religion of Japan.
1946     Carmine Appice (born), American singer-songwriter and drummer (Vanilla Fudge, Beck, Bogert & Appice, and Cactus)
1949     Don Johnson (born), American actor and singer
1961     In Jerusalem, Israel Adolf Eichmann is sentenced to death after being found guilty of 15 criminal charges, including charges of crimes against humanity, crimes against the Jewish people and membership of an outlawed organization.
1965     Gemini 6A, crewed by Wally Schirra and Thomas Stafford, is launched from Cape Kennedy, Florida. Four orbits later, it achieves the first space rendezvous, with Gemini 7.
1966     Walt Disney (died), American animator, director, screenwriter, and producer, co-founded The Walt Disney Company (born 1901)
1973     John Paul Getty III, grandson of American billionaire J. Paul Getty, is found alive near Naples, Italy, after being kidnapped by an Italian gang on July 10, 1973.
1973     The American Psychiatric Association votes 13–0 to remove homosexuality from its official list of psychiatric disorders, the DSM-II.
2000    The 3rd reactor at the Chernobyl Nuclear Power Plant is shut down.
2001     The Leaning Tower of Pisa reopens after 11 years and $27,000,000 to fortify it, without fixing its famous lean.
2005    Introduction of the F-22 Raptor into USAF active service.
2005    William Proxmire (died), American politician (born 1915)
2009    Boeing's new Boeing 787 Dreamliner makes its maiden flight from Seattle, Washington.
2009    Oral Roberts (died), American evangelist and author (born 1918)
2010     Blake Edwards (died), American director, screenwriter, and producer (born 1922)
2010     Bob Feller (died), American baseball player (born 1918)
2011     Christopher Hitchens (died), English-American journalist (born 1949)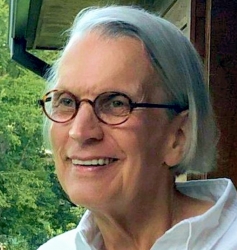 Interests include biological anthropology, evolution, social behavior, and human behavior. Conducted field research in the Tana River National Primate Reserve, Kenya and on Angaur, Palau, Micronesia, as well as research with captive nonhuman primates at the Yerkes National Primate Research Center and the Institute for Primate Research, National Museums of Kenya.