1287     St. Lucia's flood: The Zuiderzee sea wall in the Netherlands collapses, killing over 50,000 people.
1503     Nostradamus (born), French astrologer (died 1566)
1542     Princess Mary Stuart becomes Mary, Queen of Scots.
1782     The Montgolfier brothers' first balloon lifts off on its first test flight.
1794     Erastus Corning (born), American businessman and politician (died 1872)
1799     George Washington (died), American general and politician, 1st President of the United States (born 1732)
1865     Johan Georg Forchhammer (died), Danish geologist (born 1794)
1873     Louis Agassiz (died), Swiss-American zoologist and geologist (born 1807)
1896     The Glasgow Underground Railway is opened by the Glasgow District Subway Company.
1902     The Commercial Pacific Cable Company lays the first Pacific telegraph cable, from Ocean Beach, San Francisco to Honolulu, Hawaii.
1903     The Wright brothers make their first attempt to fly with the Wright Flyer at Kitty Hawk, North Carolina.
1911      Roald Amundsen, Olav Bjaaland, Helmer Hanssen, Sverre Hassel, and Oscar Wisting are the first to reach the South Pole.
1922     Don Hewitt (born), American television producer, created 60 Minutes (died 2009)
1943     John Harvey Kellogg (died), American surgeon and businessman, co-created Corn flakes (born 1852)
1946     The United Nations General Assembly votes to establish its headquarters in New York, New York.
1949     Cliff Williams (born), English bass player and singer (AC/DC Home, and Bandit)
1964     Heart of Atlanta Motel v. United States          The Supreme Court of the United States rules that the U.S. Congress can use the Constitution's Commerce Clause to fight discrimination and forced the Heart of Atlanta Motel to stop racial discrimination of guests.  The case was combined with the case of Lester Maddox and his Pickwick restaurant.
1985     Roger Maris (died), American baseball player (born 1934)
1994     Construction begins on the Three Gorges Dam on the Yangtze River.
2004    The Millau Viaduct, the tallest bridge in the world, near Millau, France is officially opened.
2005    Trevanian (died), American author and scholar (born 1931)
2008    Muntadhar al-Zaidi threw his shoes at then U.S. President George W. Bush during a press conference in Baghdad, Iraq.
2012     Sandy Hook School, Newtown, Connecticut –  28 adults and children, including the gunman, were killed in a mass shooting.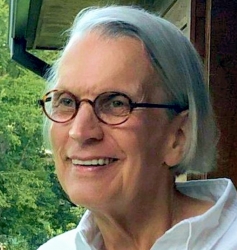 Interests include biological anthropology, evolution, social behavior, and human behavior. Conducted field research in the Tana River National Primate Reserve, Kenya and on Angaur, Palau, Micronesia, as well as research with captive nonhuman primates at the Yerkes National Primate Research Center and the Institute for Primate Research, National Museums of Kenya.