There are millions of bloggers on the Internet and most are invisible.  A few capture our interest, but unless they continue to provide an interesting read, they too are left behind.  With so much information so readily available people have to be selective in what they read.  The dilemma for bloggers is how to write interesting and thoughtful blogs without simply repeating what others have already said?
I write this post to make clear my reason for writing a blog.  I don't want to be another aggregator of news, simply organizing material for the convenience of the browser.  Don't get me wrong, this is an important service and one that needs to be done well, but one in which I am not interested since is already being done well by others.  I want to bring some original content to each of my blogs.  Of course, I can offer my opinion on a variety of issues, but my opinions are just that, opinions.  As I wrote in my first blog, opinions are like assholes, everybody has one.
New information and analysis takes time to prepare and this means that I won't post every day.  I will do my best to announce a new post, but ask that readers be patient.  I hope the wait is worth it.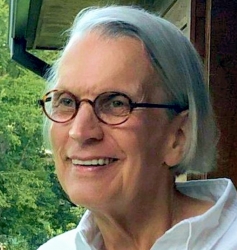 Interests include biological anthropology, evolution, social behavior, and human behavior. Conducted field research in the Tana River National Primate Reserve, Kenya and on Angaur, Palau, Micronesia, as well as research with captive nonhuman primates at the Yerkes National Primate Research Center and the Institute for Primate Research, National Museums of Kenya.