1039   Conrad II (died), Holy Roman Emperor (born 990)
1411    King Charles VI granted a monopoly for the ripening of Roquefort cheese to the people of Roquefort-sur-Soulzon as they had been doing for centuries.
1604   Claudia de' Medici (born), Italian daughter of Ferdinando I de' Medici, Grand Duke of Tuscany (died 1648)
1694   François Quesnay (born), French economist (died 1774)
1744   Patrick Ferguson (born), Scottish army officer, designed the Ferguson rifle (died 1780)
1760   Great Upheaval: New England planters arrive to claim land in Nova Scotia, Canada, taken from the Acadians.
1783   The Montgolfier brothers publicly demonstrate their montgolfière (hot air balloon).
1792   Captain George Vancouver claims Puget Sound for the Kingdom of Great Britain.
1794   British troops capture Port-au-Prince in Haiti.
1801   Frederick Muhlenberg (died), American minister and politician, 1st Speaker of the United States House of Representatives (born 1750)
1812   Following Louisiana's admittance as a U.S. state, the Louisiana Territory is renamed the Missouri Territory.
1825   General Lafayette, a French officer in the American Revolutionary War, speaks at what would become Lafayette Square, Buffalo, during his visit to the United States.
1855   Major Henry C. Wayne departs New York aboard the USS Supply to procure camels to establish the U.S. Camel Corps.
1876   An express train called the Transcontinental Express arrives in San Francisco, California, via the First Transcontinental Railroad only 83 hours and 39 minutes after leaving New York City.
1896   Henry Ford completes the Ford Quadricycle, his first gasoline-powered automobile, and gives it a successful test run.
1910   Christopher Cockerell (born), English engineer, invented the hovercraft (died 1999)
1912    Massachusetts becomes the first state of the United States to set a minimum wage.
1913    Emily Davison, a suffragette, runs out in front of King George V's horse, Anmer, at the Epsom Derby. She is trampled, never regains consciousness and dies a few days later.
1917    The first Pulitzer Prizes are awarded: Laura E. Richards, Maude H. Elliott, and Florence Hall receive the first Pulitzer for biography (for Julia Ward Howe). Jean Jules Jusserand receives the first Pulitzer for history for his work With Americans of Past and Present Days. Herbert B. Swopereceives the first Pulitzer for journalism for his work for the New York World.
1919    Women's rights: The U.S. Congress approves the 19th Amendment to the United States Constitution, which guarantees suffrage to women, and sends it to the U.S. states for ratification.
1922   W. H. R. Rivers (died), English anthropologist, neurologist, ethnologist, and psychiatrist (born 1864)
1924   Dennis Weaver (born), American actor and director (died 2006)
1926   Robert Earl Hughes (born), American heaviest human being (died 1958)
1932   John Drew Barrymore (born), American actor (died 2004)
1932   Oliver Nelson (born), American saxophonist and composer (died 1975)
1937   Freddy Fender (born), American singer and guitarist (Texas Tornados and Los Super Seven) (died 2006)
1939   Holocaust: The MS St. Louis, a ship carrying 963 Jewish refugees, is denied permission to land in Florida, in the United States, after already being turned away from Cuba. Forced to return to Europe, more than 200 of its passengers later die in Nazi concentration camps.
1940   World War II: The Dunkirk evacuation ends – British forces complete evacuation of 338,000 troops from Dunkirk in France. To rally the morale of the country, Winston Churchill delivers his famous "We shall fight on the beaches" speech.
1942   World War II: The Battle of Midway begins. The Japanese Admiral Chuichi Nagumo orders a strike on Midway Island by much of the Imperial Japanese navy.
1944   Michelle Phillips (born), American singer-songwriter and actress (The Mamas & the Papas)
1944   Roger Ball (born), Scottish saxophonist and songwriter (Average White Band)
1944   World War II: A hunter-killer group of the United States Navy captures the German submarine U-505    the first time a U.S. Navy vessel had captured an enemy vessel at sea since the 19th century.
1944   World War II: Rome falls to the Allies, the first Axis capital to fall.
1945   Anthony Braxton (born), American saxophonist, clarinet player, and composer (Circle)
1945   Gordon Waller (born), Scottish singer-songwriter and gutarist (Peter and Gordon) (died 2009)
1953   Jimmy McCulloch (born), Scottish singer-songwriter and guitarist (One in a Million, Wings, Small Faces, The Dukes, and Thunderclap Newman) (died 1979)
1957    Dr. Martin Luther King, Jr. delivered his famous Power of Nonviolence speech at the University of California, Berkeley.
1961    In the Vienna summit, the Soviet premier Nikita Khrushchev sparks the Berlin Crisis by threatening to sign a separate peace treaty with East Germany and ending American, British and French access to East Berlin.
1968   Dorothy Gish (died), American actress (born 1898)
1970   Tonga gains independence from the United Kingdom.
1971    Noah Wyle (born), American actor and producer
1974   Andrew Gwynne (born), English politician
1974   During Ten Cent Beer Night, inebriated Cleveland Indians fans start a riot, causing the game to be forfeited to the Texas Rangers.
1975    Angelina Jolie (born), American actress, director, producer, and screenwriter
1975    The Governor of California Jerry Brown signs the California Agricultural Labor Relations Act into law, the first law in the U.S. giving farm workers collective bargaining rights.
1979   Flight Lieutenant Jerry Rawlings takes power in Ghana after a military coup in which General Fred Akuffo is overthrown.
1986   Jonathan Pollard pleads guilty to espionage for selling top secret United States military intelligence to Israel.
1989   Ali Khamenei is elected as the new Supreme Leader of the Islamic Republic of Iran by the Assembly of Experts after the death and funeral of Ayatollah Ruhollah Khomeini.
1989   Solidarity's victory in the first (somewhat) free parliamentary elections in post-war Poland sparks off a succession of peaceful anti-communist revolutions in Eastern Europe, leads to the creation of the so-called Contract Sejm and begins the Autumn of Nations.
1989   The Tiananmen Square protests are violently ended in Beijing by the People's Liberation Army.
1994   Massimo Troisi (died), Italian actor and director (born 1953)
1997   Ronnie Lane (died), English singer-songwriter, guitarist, and producer (Faces and Small Faces) (born 1946)
1998   Terry Nichols is sentenced to life in prison for his role in the Oklahoma City bombing.
2004  Marvin Heemeyer's eventually suicidal protest rampage with an improvised bulletproofed bulldozer destroys 13 buildings in Granby, Colorado, including the town hall.
2007  Bill France, Jr. (died), American businessman (born 1933)
2013   Joey Covington (died), American drummer (Jefferson Airplane and Hot Tuna) (born 1945)
2013   Walt Arfons (died), American race car driver (born 1916)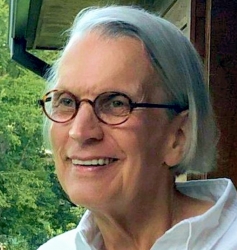 Interests include biological anthropology, evolution, social behavior, and human behavior. Conducted field research in the Tana River National Primate Reserve, Kenya and on Angaur, Palau, Micronesia, as well as research with captive nonhuman primates at the Yerkes National Primate Research Center and the Institute for Primate Research, National Museums of Kenya.