1261    Pope Urban IV succeeds Pope Alexander IV as the 182nd pope, the last man to do so without being a cardinal first.
1484   Pope Innocent VIII succeeds Pope Sixtus IV.
1498   Vasco da Gama decides to depart Calicut and return to Kingdom of Portugal.
1632    John Locke (born), English physician and philosopher (died 1704)
1712    Gregory King (died), English genealogist, engraver, and statistician (born 1648)
1756    Frederick the Great attacks Saxony, beginning the Seven Years' War.
1756    Jan Śniadecki (born), Polish mathematician and astronomer (died 1830)
1758    The first American Indian Reservation is established, at Indian Mills, New Jersey.
1786    Shays' Rebellion, an armed uprising of Massachusetts farmers, begins in response to high debt and tax burdens.
1799    Pope Pius VI (died) (born 1717)
1809   Oliver Wendell Holmes, Sr. (born), American physician and author (died 1894)
1831    Michael Faraday discovers electromagnetic induction.
1842   Treaty of Nanking signing ends the First Opium War.
1844   Edmund Ignatius Rice (died), Irish missionary and educator, founded the Christian Brothers and Presentation Brothers (born 1762)
1844   Edward Carpenter (born), English anthologist and poet (died 1929)
1856    Mary Anne Schimmelpenninck (died), English author (born 1778)
1861    American Civil War: United States Navy squadron captures forts at Hatteras Inlet, North Carolina.
1869   The Mount Washington Cog Railway opens, making it the world's first rack railway.
1875    Leonardo De Lorenzo (born), Italian flute player and educator (died 1962)
1876    Charles F. Kettering (born), American engineer and businessman, founded Delco Electronics (died 1958)
1877    Brigham Young (died), American religious leader, 2nd President of The Church of Jesus Christ of Latter-day Saints (born 1801)
1885   Gottlieb Daimler patents the world's first internal combustion motorcycle, the Reitwagen.
1891    Pierre Lallement (died), French businessman, invented the bicycle (born 1843)
1898   The Goodyear tire company is founded.
1911     Ishi, considered the last Native American to make contact with European Americans, emerges from the wilderness of northeastern California.
1915    Ingrid Bergman (born), Swedish-English actress and singer (died 1982)
1915    Nathan Pritikin (born), American nutritionist (died 1985)
1915    US Navy salvage divers raise F-4, the first U.S. submarine sunk in an accident.
1916    George Montgomery (born), American actor, director, producer, and stuntman (died 2000)
1916    Luther Davis (born), American playwright and screenwriter (died 2008)
1920   Charlie Parker (born), American saxophonist and composer (died 1955)
1922    The first radio advertisement is broadcast on WEAF-AM in New York City.
1923    Richard Attenborough (born), English actor, director, and producer
1924    Dinah Washington (born), American singer and pianist (died 1963)
1931    David T. Abercrombie (died), American businessman, co-founded Abercrombie & Fitch (born 1867)
1935    László Garai (born), Hungarian psychologist and scholar
1938   Elliott Gould (born), American actor and producer
1940   James Brady (born), American politician and activist, 15th White House Press Secretary
1941    Robin Leach (born), English-American journalist and television host
1943    Dick Halligan (born), American pianist and composer (Blood, Sweat & Tears)
1943    Mohamed Amin (born), Kenyan photographer and journalist (died 1996)
1945    Chris Copping (born), English singer-songwriter and guitarist (Procol Harum)
1946    Adolphus Busch III (died), American businessman (born 1891)
1947    James Hunt (born), English race car driver (died 1993)
1947    Temple Grandin (born), American doctor and activist
1949    Soviet atomic bomb project: The Soviet Union tests its first atomic bomb, known as First Lightning or Joe 1, at Semipalatinsk, Kazakhstan.
1951    Geoff Whitehorn (born), English singer-songwriter and guitarist (Crawler and Procol Harum)
1958    Michael Jackson (born), American singer-songwriter, producer, dancer, and actor (The Jackson 5) (died 2009)
1958    United States Air Force Academy opens in Colorado Springs, Colorado.
1959    Rebecca De Mornay (born), American actress and singer
1965    The Gemini V spacecraft returns to Earth, landing in the Atlantic ocean.
1966    The Beatles perform their last concert before paying fans at Candlestick Park in San Francisco.
1968   Ulysses S. Grant III (died), American general (born 1881)
1970    Chicano Moratorium against the Vietnam War, East Los Angeles, California. Police riot kills three people, including journalist Ruben Salazar.
1976    Jimmy Reed (died), American singer-songwriter and guitarist (born 1925)
1981    Lowell Thomas (died), American journalist and author (born 1892)
1982   Ingrid Bergman (died), Swedish-English actress and singer (born 1915)
1982   The synthetic chemical element Meitnerium, atomic number 109, is first synthesized at the Gesellschaft für Schwerionenforschung in Darmstadt, Germany.
1987    Lee Marvin (died), American actor and singer (born 1924)
1991    Supreme Soviet of the Soviet Union suspends all activities of the Soviet Communist Party.
2003   Ayatollah Sayed Mohammed Baqir al-Hakim, the Shia Muslim leader in Iraq, is assassinated in a terrorist bombing, along with nearly 100 worshippers as they leave a mosque in Najaf.
2004   Michael Schumacher wins his 5th consecutive Formula One Drivers' championship (and 7th overall) at the 2004 Belgian Grand Prix to beat the 47 year old record held by Juan Manuel Fangio.
2005   Hurricane Katrina devastates much of the U.S. Gulf Coast from Louisiana to the Florida Panhandle, killing an estimated 1,836 people and causing over $108 billion in damage.
2007   Alfred Peet (died), Dutch-American businessman, founded Peet's Coffee & Tea (born 1920)
2007   Six US cruise missiles armed with nuclear warheads are flown without proper authorization from Minot Air Force Base to Barksdale Air Force Base.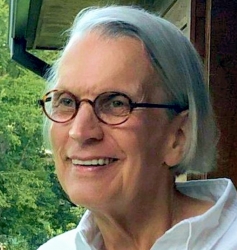 Interests include biological anthropology, evolution, social behavior, and human behavior. Conducted field research in the Tana River National Primate Reserve, Kenya and on Angaur, Palau, Micronesia, as well as research with captive nonhuman primates at the Yerkes National Primate Research Center and the Institute for Primate Research, National Museums of Kenya.