1057    Pope Victor II (died) (born 1018)
1128    William Clito (died), English son of Sybilla of Conversano (born 1102)
1540    Thomas Cromwell (born 1495) is executed at the order of Henry VIII of England on charges of treason. Henry marries his fifth wife, Catherine Howard, on the same day.
1635    Robert Hooke (born), English physicist and chemist (died 1703)
1655    Cyrano de Bergerac (died), French poet and playwright (born 1619)
1667    Abraham Cowley (died), English poet (born 1618)
1741    Antonio Vivaldi (died), Italian violinist and composer (born 1678)
1750    Johann Sebastian Bach (died), German organist and composer (born 1685)
1794    Maximilien Robespierre (born 1758) and Louis Antoine de Saint-Just are executed by guillotine in Paris, France during the French Revolution.
1804   Ludwig Feuerbach (born), German anthropologist and philosopher (died 1872)
1818    Gaspard Monge (died), French mathematician (born 1746)
1821    José de San Martín declares the independence of Peru from Spain.
1854    USS Constellation, the last all-sail warship built by the US Navy, is commissioned.
1857    Ballington Booth (born), English-American activist, co-founded Volunteers of America (died 1940)
1864   American Civil War: Battle of Ezra Church – Confederate troops make a third unsuccessful attempt to drive Union forces from Atlanta, Georgia.
1866   At the age of 18, Vinnie Ream becomes the first and youngest female artist to receive a commission from the United States government for a statue (of Abraham Lincoln).
1866   Beatrix Potter (born), English author (died 1943)
1867    Charles Dillon Perrine (born), American-Argentinian astronomer (died 1951)
1868   The 14th Amendment to the United States Constitution is certified, establishing African American citizenship and guaranteeing due process of law.
1874    Ernst Cassirer (born), Polish-American philosopher (died 1945)
1896   The city of Miami, Florida is incorporated.
1901    Rudy Vallée (born), American singer, actor, and saxophonist (died 1986)
1902   Karl Popper (born), Austrian-English philosopher (died 1994)
1907    Earl Tupper (born), American inventor and businessman, founded Tupperware Brands (died 1983)
1909   Malcolm Lowry (born), English author (died 1957)
1922    Jacques Piccard (born), Belgian-Swiss oceanographer and engineer (died 2008)
1929    Jacqueline Kennedy Onassis (born), American journalist, 37th First Lady of the United States (died 1994)
1932    U.S. President Herbert Hoover orders the United States Army to forcibly evict the "Bonus Army" of World War I veterans gathered in Washington, D.C.
1935    First flight of the Boeing B-17 Flying Fortress.
1942    World War II: Soviet leader Joseph Stalin issues Order No. 227 in response to alarming German advances into the Soviet Union. Under the order all those who retreat or otherwise leave their positions without orders to do so are to be immediately executed.
1943    Mike Bloomfield (born), American guitarist and songwriter (The Electric Flag) (died 1981)
1943    Richard Wright (born), English singer-songwriter and keyboard player (Pink Floyd) (died 2008)
1943    World War II: Operation Gomorrah – The British bomb Hamburg, Germany causing a firestorm that kills 42,000 German civilians.
1945    A U.S. Army B-25 bomber crashes into the 79th floor of the Empire State Building killing 14 and injuring 26.
1945    Jim Davis (born), American cartoonist, created Garfield
1947    Sally Struthers (born), American actress
1948   Gerald Casale (born), American singer-songwriter, guitarist, and director (Devo and Jihad Jerry & the Evildoers)
1948   The Metropolitan Police Flying Squad foils a bullion robbery in the "Battle of London Airport".
1949    Steve Peregrin Took (born), English singer-songwriter and guitarist (Tyrannosaurus Rex, Pink Fairies, Shagrat, Steve Took's Horns) (died 1980)
1951    Santiago Calatrava (born), Spanish architect and engineer, designed the Athens Olympic Sports Complex
1954    Hugo Chávez (born), Venezuelan colonel and politician, President of Venezuela (died 2013)
1954    Steve Morse (born), American singer-songwriter and guitarist (Dixie Dregs, Deep Purple, Living Loud, Angelfire, Kansas, and Flying Colors)
1963    Michael Ruhlman (born), American author
1965    Vietnam War: U.S. President Lyndon B. Johnson announces his order to increase the number of United States troops in South Vietnam from 75,000 to 125,000.
1973    Marc Dupré (born), Canadian singer-songwriter and guitarist
1973    Summer Jam at Watkins Glen: 600,000 people attend a rock festival at the Watkins Glen International Raceway.
1974    Spetsgruppa A, Russia's elite special force, was formed.
1976    The Tangshan earthquake measuring between 7.8 and 8.2 moment magnitude flattens Tangshan in the People's Republic of China, killing 242,769 and injuring 164,851.
1996    Roger Tory Peterson (died), American ornithologist and educator (born 1908)
1996    The remains of a prehistoric man are discovered near Kennewick, Washington. Such remains will be known as the Kennewick Man.
2001   Australian Ian Thorpe becomes the first swimmer to win six gold medals at a single World Championships.
2002   Nine coal miners trapped in the flooded Quecreek Mine in Somerset County, Pennsylvania, are rescued after 77 hours underground.
2004   Francis Crick (died), English biologist, Nobel Prize laureate (born 1916)
2005   Tornadoes touch down in residential areas in south Birmingham and Coventry, England, causing £4,000,000 worth of damages and injuring 39 people.
2009   Reverend Ike (died), American minister (born 1935)
2013   Eileen Brennan (died), American actress and singer (born 1932)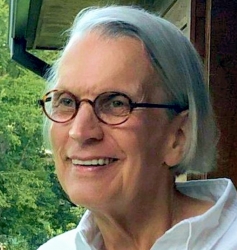 Interests include biological anthropology, evolution, social behavior, and human behavior. Conducted field research in the Tana River National Primate Reserve, Kenya and on Angaur, Palau, Micronesia, as well as research with captive nonhuman primates at the Yerkes National Primate Research Center and the Institute for Primate Research, National Museums of Kenya.