1166     John (born), King of England (died 1216)
1508     Pietro Carnesecchi (born), Italian humanist (died 1567)
1660     Mary (died), Princess Royal and Princess of Orange (born 1631)
1777     Kiritimati, also called Christmas Island, is discovered by James Cook.
1809     Kit Carson (born), American soldier (died 1868)
1814     The Treaty of Ghent is signed ending the War of 1812.
1818     The first performance of "Silent Night" takes place in the church of St. Nikolaus in Oberndorf, Austria.
1851     Library of Congress burns.
1865     The Ku Klux Klan is formed in Pulaski, Tennessee, by six veterans of the Confederate Army.
1871       Aida opens in Cairo, Egypt.
1873     Johns Hopkins (died), American businessman and philanthropist (born 1795)
1894     Jack Thayer (born), American survivor of the sinking of the RMS Titanic (died 1945)
1905     Howard Hughes (born), American engineer and director (died 1976)
1911      Lackawanna Cut-Off railway line opens in New Jersey and Pennsylvania.
1943     World War II: U.S. General Dwight D. Eisenhower becomes the Supreme Allied Commander.
1955     NORAD Tracks Santa for the first time in what will become an annual Christmas Eve tradition.
1967     Burt Baskin (died), American businessman, co-founded Baskin-Robbins (born 1913)
1968     The crew of Apollo 8 enters into orbit around the Moon, becoming the first humans to do so. They performed 10 lunar orbits and broadcast live TV pictures that became the famous Christmas Eve Broadcast, one of the most watched programs in history.
1969     Charles Manson is allowed to defend himself at the Tate-LaBianca murder trial.
1973     District of Columbia Home Rule Act is passed, allowing residents of Washington, D.C. to elect their own local government.
1993     Norman Vincent Peale (died), American minister and author (born 1898)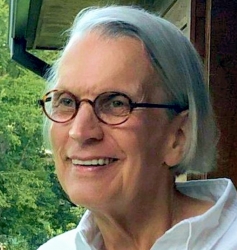 Interests include biological anthropology, evolution, social behavior, and human behavior. Conducted field research in the Tana River National Primate Reserve, Kenya and on Angaur, Palau, Micronesia, as well as research with captive nonhuman primates at the Yerkes National Primate Research Center and the Institute for Primate Research, National Museums of Kenya.