1535    Pope Leo XI (born) (died 1605)
1692   Bridget Bishop is the first person to go to trial in the Salem witch trials in Salem, Massachusetts. Found guilty, she is hanged on June 10.
1731    Martha Washington (born), American wife of George Washington, 1st First Lady of the United States (died 1802)
1740   Marquis de Sade (born), French author and politician (died 1814)
1763   Pontiac's Rebellion: At what is now Mackinaw City, Michigan, Chippewas capture Fort Michilimackinac by diverting the garrison's attention with a game of lacrosse, then chasing a ball into the fort.
1773    John Randolph (born) of Roanoke, American planter and politician, 8th United States Ambassador to Russia (died 1833)
1774    Intolerable Acts: The Quartering Act is enacted, allowing a governor in colonial America to house British soldiers in uninhabited houses, outhouses, barns, or other buildings if suitable quarters are not provided.
1774    William Lawson (born), English-Australian explorer (died 1850)
1785   Jean Paul de Gua de Malves (died), French mathematician (born 1713)
1805   Napoleonic Wars: A Franco-Spanish fleet recaptures Diamond Rock, an uninhabited island at the entrance to the bay leading to Fort-de-France, from the British.
1806   William Tate (died), English painter (born 1747)
1835   P. T. Barnum and his circus start their first tour of the United States.
1835   Pope Pius X (born) (died 1914)
1840   Thomas Hardy (born), English author and poet (died 1928)
1848   The Slavic congress in Prague begins.
1855   The Portland Rum Riot occurs in Portland, Maine.
1857   Edward Elgar (born), English composer (died 1934)
1886   The U.S. President Grover Cleveland marries Frances Folsom in the White House, becoming the only president to wed in the executive mansion.
1896   Guglielmo Marconi applies for a patent for his newest invention, the radio.
1904   Johnny Weissmuller (born), Romanian-American swimmer and actor (died 1984)
1910   Charles Rolls, a co-founder of Rolls-Royce Limited, becomes the first man to make a non-stop double crossing of the English Channel by plane.
1913    Barbara Pym (born), English author (died 1980)
1917    Heinz Sielmann (born), German photographer and director (died 2006)
1924   The U.S. President Calvin Coolidge signs the Indian Citizenship Act into law, granting citizenship to all Native Americans born within the territorial limits of the United States.
1941    Charlie Watts, English drummer, songwriter, and producer (The Rolling Stones and Blues Incorporated)
1941    Lou Gehrig (died), American baseball player (born 1903)
1941    Stacy Keach (born), American actor and producer
1941    William Guest (born), American singer-songwriter and producer (Gladys Knight & the Pips)
1942   Bunny Berigan (died), American trumpet player (The Dorsey Brothers) (born 1908)
1944   Marvin Hamlisch (born), American composer and conductor (died 2012)
1946   Birth of the Italian Republic: In a referendum, Italians vote to turn Italy from a monarchy into a Republic. After the referendum, King Umberto II of Italy is exiled.
1949   Frank Rich (born), American journalist and critic
1953   The coronation of Queen Elizabeth II, who is crowned Queen of the United Kingdom, Canada, Australia, New Zealand and Her Other Realms and Territories & Head of the Commonwealth, the first major international event to be televised.
1954   Dennis Haysbert (born), American actor and producer
1955    Dana Carvey (born), American comedian, actor, and singer
1955    Michael Steele (born), American singer-songwriter and bass player (The Bangles and The Runaways)
1956   Jan Lammers (born), Dutch race car driver
1960   Kyle Petty (born), American race car driver
1960   Tony Hadley (born), English singer-songwriter and actor (Spandau Ballet)
1962   During the 1962 FIFA World Cup, police had to intervene multiple times in fights between Chilean and Italian players in one of the most violent games in football history.
1966   Surveyor program: Surveyor 1 lands in Oceanus Procellarum on the Moon, becoming the first U.S. spacecraft to soft-land on another world.
1970   Bruce McLaren (died), New Zealand race car driver and engineer, founded the McLaren racing team (born 1937)
1979   Pope John Paul II starts his first official visit to his native Poland, becoming the first Pope to visit a Communist country.
1983   Brooke White (born), American singer-songwriter and actress (Jack and White)
1987   Andrés Segovia (died), Spanish guitarist (born 1893)
1987   Sammy Kaye (died), American bandleader and songwriter (born 1910)
1990   Rex Harrison (died), English-American actor and singer (born 1908)
1995   United States Air Force Captain Scott O'Grady's F-16 is shot down over Bosnia while patrolling the NATO no-fly zone.
1997   Doc Cheatham (died), American trumpet player, singer, and bandleader (McKinney's Cotton Pickers) (born 1905)
1997   In Denver, Colorado, Timothy McVeigh is convicted on 15 counts of murder and conspiracy for his role in the 1995 bombing of the Alfred P. Murrah Federal Building in Oklahoma City, Oklahoma. He was executed four years later.
1999   Junior Braithwaite (died), Jamaican singer (Bob Marley and the Wailers) (born 1949)
1999   The Bhutan Broadcasting Service brings television transmissions to the Kingdom for the first time.
2001   Imogene Coca (died), American actress (born 1908)
2002  Hugo van Lawick (died), Dutch director and photographer (born 1937)
2003  Europe launches its first voyage to another planet, Mars. The European Space Agency's Mars Express probe launches from the Baikonurspace center in Kazakhstan.
2004  Ken Jennings begins his 74-game winning streak on the syndicated game show Jeopardy!
2006  Vince Welnick (died), American keyboard player (The Grateful Dead, The Tubes, and Missing Man Formation) (born 1951)
2008  Bo Diddley (died), American singer-songwriter and guitarist (born 1928)
2008  Mel Ferrer (died), American actor, director, and producer (born 1917)
2010   The Cumbria Shootings – In West Cumbria, a 52-year old man went on a four hour killing spree, shooting dead 13 (inc. himself) and injuring 11 others. The massacre was branded "one of the worst criminal acts involving firearms in British history" by Prime Minister David Cameron who paid tribute to the victims along with The Queen, Home Secretary Theresa May and the Prince of Wales.
2012   Oliver (died), Congolese chimpanzee (born 1958)
2012   Richard Dawson (died), English-American actor and game show host (born 1932)
2012   The former Egyptian President Hosni Mubarak is sentenced to life imprisonment for his role in the killing of demonstrators during the 2011 Egyptian revolution.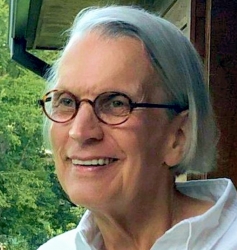 Interests include biological anthropology, evolution, social behavior, and human behavior. Conducted field research in the Tana River National Primate Reserve, Kenya and on Angaur, Palau, Micronesia, as well as research with captive nonhuman primates at the Yerkes National Primate Research Center and the Institute for Primate Research, National Museums of Kenya.