Thanks to all of you who sent messages wishing me a speedy recovery.  I returned home from the hospital a week ago, and am only now ready to sit down at the computer.  This visit, like all the others, reminds me to take life one day at a time and not spend so much time worrying about things over which I have no control.
I like forward to sharing some thoughts with you about my stay in the hospital that include, but are not limited to:
Urinals, their shape and construction
Euphemisms and idioms in "medical" language
Nurses, the unsung heroes of healthcare
Stay tuned in the next few days for a resumption of the blog.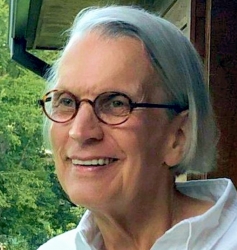 Interests include biological anthropology, evolution, social behavior, and human behavior. Conducted field research in the Tana River National Primate Reserve, Kenya and on Angaur, Palau, Micronesia, as well as research with captive nonhuman primates at the Yerkes National Primate Research Center and the Institute for Primate Research, National Museums of Kenya.