1043 – Edward the Confessor is crowned King of England.
1860 – The first successful United States Pony Express run from Saint Joseph, Missouri to Sacramento, California begins.
1865 – American Civil War: Union forces capture Richmond, Virginia, the capital of the Confederate States of America.
1882 – Jesse James is killed by Robert Ford.
1885 – Gottlieb Daimler is granted a German patent for his engine design.
1888 – The first of 11 unsolved brutal murders of women committed in or near the impoverished Whitechapel district in the East End of London, occurs.
1895 – The trial in the libel case brought by Oscar Wilde begins, eventually resulting in his imprisonment on charges of homosexuality.
1922 – Joseph Stalin becomes the first General Secretary of the Communist Party of the Soviet Union.
1933 – First flight over Mount Everest, a British expedition, led by the Marquis of Clydesdale, and funded by Lucy, Lady Houston
1936 – Bruno Richard Hauptmann is executed for the kidnapping and death of Charles Augustus Lindbergh, Jr., the baby son of pilot Charles Lindbergh.
1942 –Japanese forces begin an assault on the United States and Filipino troops on the Bataan Peninsula.
1946 – Japanese Lt. General Masaharu Homma is executed in the Philippines for leading the Bataan Death March.
1948 – President Harry S. Truman signs the Marshall Plan, authorizing $5 billion in aid for 16 countries.
1955 – The American Civil Liberties Union announces it will defend Allen Ginsberg's book Howl against obscenity charges.
1961 – The Leadbeater's Possum is rediscovered in Australia after 72 years.
1968 – Martin Luther King, Jr. delivers his "I've Been to the Mountaintop" speech.
1973 – Martin Cooper of Motorola makes the first handheld mobile phone call to Joel S. Engel of Bell Labs, though it took ten years for the DynaTAC 8000X to become the first such phone to be commercially released.
1975 – Bobby Fischer refuses to play in a chess match against Anatoly Karpov, giving Karpov the title of World Champion by default.
1981 – The Osborne 1, the first successful portable computer, is unveiled at the West Coast Computer Faire in San Francisco.
1996 – Suspected "Unabomber" Theodore Kaczynski is captured at his cabin in Montana, United States.
2000 – United States v. Microsoft: Microsoft is ruled to have violated United States antitrust laws by keeping "an oppressive thumb" on its competitors.
2004 – Islamic terrorists involved in the 11 March 2004 Madrid attacks are trapped by the police in their apartment and kill themselves.
2007 – Conventional-Train World Speed Record: a French TGV train on the LGV Est high speed line sets an official new world speed record 574.8 km/h (357.2 mph),.
2008 – Texas law enforcement cordons off the Fundamentalist Church of Jesus Christ of Latter-Day Saints' YFZ (Yearning for Zion) Ranch. Eventually 533 women and children will be removed and taken into state custody.
Births[edit]
1529 – Michael Neander (born), German mathematician and astronomer (d. 1581)
1593 – George Herbert (born), Welsh-English priest and poet (d. 1633)
1639 – Alessandro Stradella (born), Italian composer (d. 1682)
1643 – Charles V (born), Duke of Lorraine (d. 1690)
1682 – Valentin Rathgeber (born), German organist and composer (d. 1750)
1693 – George Edwards (born), English ornithologist (d. 1773)
1715 – William Watson (born), English physician and scientist (d. 1787)
1764 – John Abernethy (born), English surgeon (d. 1831)
1783 – Washington Irving, American historian and author (d. 1859)
1822 – Edward Everett Hale, American clergyman, historian, and author (d. 1909)
1823 – William M. Tweed, American politician (d. 1878)
1837 – John Burroughs, American botanist (d. 1921)
1860 – Frederik van Eeden ,Dutch psychiatrist and author (d. 1932)
1876 – Margaret Anglin, Canadian actress, director, and producer (d. 1958)
1876 – Tomáš Baťa, Czech businessman, founded Bata Shoes (d. 1932)
1880 – Otto Weininger, Austrian philosopher and author (d. 1903)
1898 – Henry Luce, American publisher, co-founded Time Magazine (d. 1967)
1904 – Sally Rand, American actress and dancer (d. 1979)
1904 – Russel Wright, American designer (d. 1976)
1911 – Michael Woodruff, English surgeon and scientist (d. 2001)
1924 – Doris Day, American actress and singer
1924 – Marlon Brando, American actor (d. 2004)
1926 – Gus Grissom, American pilot and astronaut (d. 1967)
1928 – Don Gibson, American singer-songwriter and guitarist (d. 2003)
1929 – Fazlur Khan, Bangladeshi engineer and architect, co-designed the Willis Tower and John Hancock Center (d. 1982)
1930 – Helmut Kohl, German politician, Chancellor of Germany
1934 – Jane Goodall, English primatologist and ethologist
1936 – Harold Vick, American saxophonist and flute player (d. 1987)
1938 – Jeff Barry, American singer-songwriter, and producer
1939 – Paul Craig Roberts, American economist
1941 – Jan Berry, American singer-songwriter (Jan and Dean) (d. 2004)
1942 – Wayne Newton, American singer and actor
1942 – Billy Joe Royal, American singer
1943 – Richard Manuel, Canadian singer-songwriter and pianist (The Band and The Revols) (d. 1986)
1944 – Tony Orlando, American singer and actor (Tony Orlando and Dawn)
1946 – Dee Murray, English bass player (Procol Harum, The Mirage, and Spencer Davis Group) (d. 1992)
1958 – Alec Baldwin, American actor and producer
1959 – David Hyde Pierce, American actor
1961 – Eddie Murphy, American actor, director, and screenwriter
1971 – Picabo Street, American skier
Deaths[edit]
963 – William III, Duke of Aquitaine (b. 915)
1287 – Pope Honorius IV (b. 1210)
1682 – Bartolomé Esteban Murillo, Spanish painter (b. 1618)
1691 – Jean Petitot, French-Swiss painter (b. 1608)
1695 – Melchior d'Hondecoeter, Dutch painter (b. 1636)
1717 – Jacques Ozanam, French mathematician (b. 1640)
1882 – Jesse James, American criminal (b. 1847)
1897 – Johannes Brahms, German pianist and composer (b. 1833)
1982 – Warren Oates, American actor (b. 1928)
1990 – Sarah Vaughan, American singer (b. 1924)
1991 – Charles Goren, American bridge player and author (b. 1901)
1991 – Graham Greene, English author, playwright, and critic (b. 1904)
1993 – Pinky Lee, American television host (b. 1907)
2000 – Terence McKenna, American ethnobotanist and philosopher (b. 1946)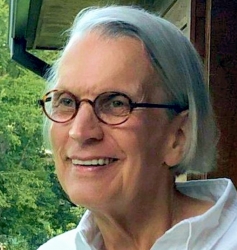 Interests include biological anthropology, evolution, social behavior, and human behavior. Conducted field research in the Tana River National Primate Reserve, Kenya and on Angaur, Palau, Micronesia, as well as research with captive nonhuman primates at the Yerkes National Primate Research Center and the Institute for Primate Research, National Museums of Kenya.