457      Majorian is acclaimed emperor by the Roman army.
527      Byzantine Emperor Justin I names his nephew Justinian I as co-ruler and successor to the throne.
1204    Eleanor of Aquitaine (died) (born 1122)
1293    Robert Winchelsey leaves England for Rome, to be consecrated as Archbishop of Canterbury.
1578    William Harvey (born), English physician (died 1657)
1640   Georg Mohr (born), Danish mathematician (died 1697)
1697    Antoine François Prévost (born), French author (died 1763)
1776    Sophie Germain (born), French mathematician, physicist, and philosopher (died 1831)
1789    In New York City, the United States House of Representatives holds its first quorum and elects Frederick Muhlenberg of Pennsylvania as its first House Speaker.
1815    Edward Clark (born), American politician, 8th Governor of Texas (died 1880)
1815    Otto von Bismarck (born), German politician, 1st Chancellor of the German Empire (died 1898)
1826    Samuel Morey patents the internal combustion engine.
1839    Benjamin Pierce (died), American politician, 11th Governor of New Hampshire (born 1757)
1854    Charles Dickens' Hard Times begins serialization in his magazine, Household Words.
1867    Singapore becomes a British crown colony.
1873    Sergei Rachmaninoff (born), Russian pianist, composer, and conductor (died 1943)
1883    Lon Chaney, Sr. (born), American actor, director, and screenwriter (died 1930)
1885    Clementine Churchill (born), Baroness Spencer-Churchill, English wife of Winston Churchill (died 1977)
1887    Mumbai Fire Brigade is established.
1891    The Wrigley Company is founded in Chicago, Illinois.
1893    The rank of Chief Petty Officer in the United States Navy is established.
1901    Whittaker Chambers (born), American journalist and spy (died 1961)
1908   Abraham Maslow (born), American psychologist (died 1970)
1909   Eddy Duchin (born), American pianist and bandleader (died 1951)
1917    Scott Joplin (died), American pianist and composer (born 1868)
1917    Sydney Newman (born), Canadian television producer, created Doctor Who (died 1997)
1918    The Royal Air Force is created by the merger of the Royal Flying Corps and the Royal Naval Air Service.
1921    Arthur "Guitar Boogie" Smith (born), American guitarist and songwriter
1922    Hermann Rorschach (died), Swiss psychologist (born 1884)
1923    Don Butterfield (born), American tuba player (died 2006)
1924    Adolf Hitler is sentenced to five years in jail for his participation in the "Beer Hall Putsch". However, he spends only nine months in jail, during which he writes Mein Kampf.
1924    The Royal Canadian Air Force is formed.
1926    Charles Bressler (born), American tenor (died 1996)
1929    Bo Schembechler (born), American football player and coach (died 2006)
1930    Cosima Wagner (died), Hungarian wife of Richard Wagner (born 1837)
1932    Debbie Reynolds (born), American actress, singer, and dancer
1932    Gordon Jump (born), American actor (died 2003)
1933    English cricketer Wally Hammond sets a record for the highest individual Test innings of 336 not out, during a Test match against New Zealand.
1935    India's central banking institution, The Reserve Bank of India is formed.
1936    Don Steele (born), American radio host (died 1997)
1937    Aden becomes a British crown colony.
1939    Ali MacGraw (born), American actress
1939    Generalísimo Francisco Franco of the Spanish State announces the end of the Spanish Civil War, when the last of the Republican forces surrender.
1939    Phil Niekro (born), American baseball player and manager
1939    Rudolph Isley (born), American singer-songwriter (The Isley Brothers)
1940   Wangari Maathai (born), Kenyan environmentalist, Nobel Prize laureate (died 2011)
1941    Gideon Gadot (born) Israeli journalist and politician (died 2012)
1944   Navigation errors lead to an accidental American bombing of the Swiss city of Schaffhausen.
1945    John Barbata (born), American drummer (The Turtles, Jefferson Airplane, and The Sentinals)
1945    World War II: Operation Iceberg   – United States troops land on Okinawa in the last campaign of the war.
1946   Aleutian Island earthquake: A 8.6 magnitude earthquake near the Aleutian Islands creates a tsunami that strikes the Hawaiian Islands killing 159, mostly in Hilo.
1946   Formation of the Malayan Union.
1946   Ronnie Lane (born), English bass player, songwriter, and producer (Faces and Small Faces) (died 1997)
1947    Norm Van Lier (born), American basketball player and sportscaster (died 2009)
1948   Cold War: Berlin Airlift -Military forces, under direction of the Russian-controlled government in East Germany, set-up a land blockade of West Berlin.
1948   Faroe Islands gain autonomy from Denmark.
1949   The 26 counties of the Irish Free State become Ireland.
1949   The Canadian government repeals Japanese Canadian internment after seven years.
1950    Charles R. Drew (died), American physician and surgeon (born 1904)
1954    Jeff Porcaro (born), American drummer, songwriter, and producer (Toto and Clover) (died 1992)
1954    President Dwight D. Eisenhower authorizes the creation of the United States Air Force Academy in Colorado.
1957    The BBC broadcasts the spaghetti tree hoax on its current affairs program Panorama, purportedly showing a family in southern Switzerland harvesting spaghetti from the family "spaghetti tree".
1960   The TIROS-1 satellite transmits the first television picture from space.
1961    Susan Boyle (born), Scottish singer
1962    Mark Shulman (born), American author
1967    The United States Department of Transportation begins operation.
1970    President Richard Nixon signs the Public Health Cigarette Smoking Act into law, requiring the Surgeon General's warnings on tobacco products and banning cigarette advertisements on television and radio in the United States, starting on January 1, 1971.
1971    Bangladesh Liberation War: The Pakistan Army massacre over 1,000 people in Keraniganj Upazila, Bangladesh.
1972    Jesse Tobias (born), American guitarist and songwriter (Red Hot Chili Peppers and Splendid)
1973    Project Tiger, a tiger conservation project, is launched in the Corbett National Park, India.
1973    Rachel Maddow (born), American journalist and author
1976    Apple Inc. is formed by Steve Jobs, Steve Wozniak, and Ronald Wayne
1976    Max Ernst (died), German painter and sculptor (born 1891)
1976    The Jovian–Plutonian gravitational effect, soon revealed as an April Fools' Day hoax, is first reported by British astronomer Patrick Moore.
1979    Iran becomes an Islamic Republic by a 99% vote, officially overthrowing the Shah.
1984   Marvin Gaye (died), American singer-songwriter (The Moonglows) (born 1939)
1989   Margaret Thatcher's new local government tax, the Community Charge (commonly known as the "poll tax"), is introduced in Scotland.
1991    Martha Graham (died), American dancer and choreographer (born 1894)
1992    Start of the Bosnian war.
1993    Alan Kulwicki (died), American race car driver (born 1954)
1997    Comet Hale-Bopp is seen passing over perihelion, the point in orbit nearest the sun.
2001    Former President of Federal Republic of Yugoslavia Slobodan Milošević surrenders to police special forces, to be tried on war crimes charges.
2001    Same-sex marriage becomes legal in the Netherlands, the first country to allow it.
2004   Paul Atkinson (died), British guitarist (The Zombies) (born 1946)
2006   The Serious Organized Crime Agency, dubbed the "British FBI", is created in the United Kingdom.
2011    After protests against the burning of the Quran turn violent, a mob attacks a United Nations compound in Mazar-i-Sharif, Afghanistan, resulting in the deaths of thirteen people, including eight foreign workers.
2013    William H. Ginsburg (died), American lawyer (born 1943)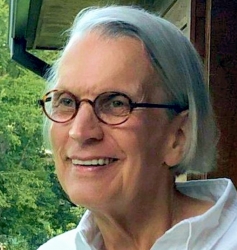 Interests include biological anthropology, evolution, social behavior, and human behavior. Conducted field research in the Tana River National Primate Reserve, Kenya and on Angaur, Palau, Micronesia, as well as research with captive nonhuman primates at the Yerkes National Primate Research Center and the Institute for Primate Research, National Museums of Kenya.