Euphemism (eu•phe•mism ˈyo͞ofəˌmizəm) use seems to have exploded in the Guilded Age of political correctness.  We are so concerned about offending anyone by our speech, that we resort to tortuous, oblique, and awkward phrases.  In addition to being nonoffensive, we seek to remove all unpleasantries from our conversation.  To be sure the litigiousness of American society and the media have had a part in this transformation, but there is something more to it.  In our attempt to be politically correct we have created something that resembles George Orwell's Newspeak.  The question of freedom of speech is far beyond the scope of this blog, but I will offer some thoughts on it in a future post.
In the following I offer some of my favorite euphemisms.  Of course, there are many, many more.  If you have favorites that I have omitted please send them along.  I would like to update this blog periodically.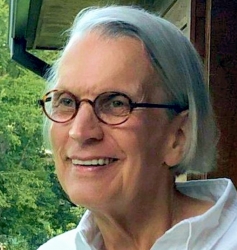 Interests include biological anthropology, evolution, social behavior, and human behavior. Conducted field research in the Tana River National Primate Reserve, Kenya and on Angaur, Palau, Micronesia, as well as research with captive nonhuman primates at the Yerkes National Primate Research Center and the Institute for Primate Research, National Museums of Kenya.