535     Pope John II (died) (born 470)
685     Pope Benedict II (died) (born 635)
1326   Joan I, Countess of Auvergne (born) (died 1360)
1450   Jack Cade's Rebellion: Kentishmen revolt against King Henry VI.
1541    Hernando de Soto reaches the Mississippi River and names it Río de Espíritu Santo.
1788   Giovanni Antonio Scopoli (died), Italian physician (born 1723)
1794   Antoine Lavoisier (died), French chemist (born 1743)
1794   Branded a traitor during the Reign of Terror by revolutionists, French chemist Antoine Lavoisier, who was also a tax collector with the Ferme Générale, is tried, convicted, and guillotined all on the same day in Paris.
1819   Kamehameha I of Hawaii (died) (born 1758)
1821   William Henry Vanderbilt (born), American businessman (died 1885)
1828   Henry Dunant (born), Swiss businessman and activist, co-founded the Red Cross, Nobel Prize laureate (died 1910)
1829   Louis Moreau Gottschalk (born), American pianist and composer (died 1869)
1842   Emil Christian Hansen (born), Danish physiologist and mycologist (died 1909)
1846   Mexican–American War: The Battle of Palo Alto – Zachary Taylor defeats a Mexican force north of the Rio Grande in the first major battle of the war.
1847   Oscar Hammerstein I (born), American businessman and composer (died 1919)
1861   American Civil War: Richmond, Virginia is named the capital of the Confederate States of America.
1873   John Stuart Mill (died), English economist and civil servant (born 1806)
1877   At Gilmore's Gardens in New York City, the first Westminster Kennel Club Dog Show opens.
1880  Gustave Flaubert (died), French author (born 1821)
1884   Harry S. Truman (born), American colonel and politician, 33rd President of the United States (died 1972)
1886   Pharmacist John Pemberton first sells a carbonated beverage named "Coca-Cola" as a patent medicine.
1895   Fulton J. Sheen (born), American archbishop (died 1979)
1899   The Irish Literary Theatre in Dublin produced its first play.
1902   In Martinique, Mount Pelée erupts, destroying the town of Saint-Pierre and killing over 30,000 people. Only a handful of residents survive the blast.
1903   Paul Gauguin (died), French painter (born 1848)
1905   Red Nichols (born), American cornet player, composer, and bandleader (The California Ramblers) (died 1965)
1906   Esther Hoffe (born), Israeli mistress of Max Brod (died 2007)
1906   Roberto Rossellini (born), Italian director and screenwriter (died 1977)
1912    Paramount Pictures is founded.
1919    Edward George Honey first proposes the idea of a moment of silence to commemorate The Armistice of World War I, which later results in the creation of Remembrance Day. In the United States it was called Armistice Day and is now Veterans Day.
1920   Gordon McClymont (born), Australian ecologist and educator (died 2000)
1920   Sloan Wilson (born), American author (died 2003)
1926   Don Rickles (born), American comedian and actor
1927   Attempting to make the first non-stop transatlantic flight from Paris to New York, French war heroes Charles Nungesser and François Colidisappear after taking off aboard The White Bird biplane.
1933   Mohandas Gandhi begins a 21-day fast in protest against the British rule in India.
1938   Jean Giraud (born), French author and illustrator (died 2012)
1940   Peter Benchley (born), American author and screenwriter (died 2006)
1940   Ricky Nelson (born), American singer-songwriter, guitarist, and actor (died 1985)
1940   Toni Tennille (born), American singer-songwriter (Captain & Tennille)
1941    Mahmoud Ahmed (born), Ethiopian singer
1943   Paul Samwell-Smith (born), English bass player and producer (The Yardbirds and Box of Frogs)
1944   Bill Legend (born), English drummer (T. Rex)
1945   Dissolution and surrender of Nazi Germany and all its forces.
1945   World War II: V-E Day, combat ends in Europe. German forces agree in Reims, France, to an unconditional surrender.
1946   Estonian school girls Aili Jõgi and Ageeda Paavel blow up the Soviet memorial which stood in front of the Bronze Soldier in Tallinn.
1951    Chris Frantz (born), American drummer and producer (Talking Heads and Tom Tom Club)
1951    Philip Bailey (born), American singer-songwriter, drummer, and actor (Earth, Wind & Fire)
1952   William Fox (died), Austrian businessman, founded Fox Theatres (born 1879)
1953   Alex Van Halen (born), Dutch-American drummer (Van Halen)
1954   Pam Arciero (born), American "Muppeteer" for Sesame Street and voice acttress
1964   Bobby Labonte (born), American race car driver
1964   Melissa Gilbert (born), American actress and director
1967   LaVerne Andrews (died), American singer (The Andrews Sisters) (born 1911)
1969   Remington Kellogg (died), American zoologist (born 1892)
1970   The Hard Hat Riot occurs in the Wall Street area of New York City as blue-collar construction workers clash with demonstrators protesting the Vietnam War.
1972   Four Black September terrorists hijack Sabena Flight 571. Israeli Sayeret Matkal commandos recapture the plane the following day.
1972   Vietnam War –  U.S. President Richard Nixon announces his order to place mines in major North Vietnamese ports in order to stem the flow of weapons and other goods to that nation.
1973   A 71-day standoff between federal authorities and the American Indian Movement members occupying the Pine Ridge Reservation at Wounded Knee, South Dakota ends with the surrender of the militants.
1976   The rollercoaster, Revolution, the first steel coaster with a vertical loop, opens at Six Flags Magic Mountain.
1978   The first ascent of Mount Everest without supplemental oxygen, by Reinhold Messner and Peter Habeler.
1980   The eradication of smallpox is endorsed by the World Health Organization.
1982   Gilles Villeneuve (died), Canadian race car driver (born 1950)
1982   Neil Bogart (died), American record producer, co-founded Casablanca Records (born 1943)
1984   Lila Bell Wallace (died), American publisher, co-founded Reader's Digest (born 1890)
1984   The Soviet Union announces that it will boycott the 1984 Summer Olympics in Los Angeles.
1988   A fire at Illinois Bell's Hinsdale Central Office triggers an extended 1AESS network outage once considered the 'worst telecommunications disaster in US telephone industry history' and still the worst to occur on Mother's Day.
1994   George Peppard (died), American actor and producer (born 1928)
2008  Eddy Arnold (died), American singer-songwriter, guitarist, and actor (born 1918)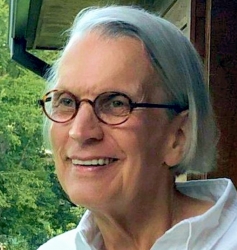 Interests include biological anthropology, evolution, social behavior, and human behavior. Conducted field research in the Tana River National Primate Reserve, Kenya and on Angaur, Palau, Micronesia, as well as research with captive nonhuman primates at the Yerkes National Primate Research Center and the Institute for Primate Research, National Museums of Kenya.