1092   Lincoln Cathedral is consecrated.
1662   The figure who later became Mr. Punch made his first recorded appearance in England.
1763   The Siege of Fort Detroit begins during Pontiac's War against British forces.
1800  John Brown (born), American activist (died 1859)
1805   Friedrich Schiller (died), German poet, playwright, and historian (born 1759)
1837   Adam Opel (born), German engineer, founded the Opel Company (died 1895)
1873   Der Krach: Vienna stock market crash heralds the Long Depression.
1874   Howard Carter (born), English archaeologist (died 1939)
1874   The first horse-drawn bus makes its début in the city of Mumbai, traveling two routes.
1877   A magnitude 8.8 earthquake off the coast of Peru kills 2,541, including some as far away as Hawaii and Japan.
1882   Henry J. Kaiser (born), American businessman and shipbuilder (died 1967)
1883   José Ortega y Gasset (born), Spanish philosopher (died 1955)
1887   Buffalo Bill Cody's Wild West Show opens in London.
1893   William Moulton Marston (born), American psychologist and author (died 1947)
1911    The works of Gabriele D'Annunzio placed by the Vatican in the Index of Forbidden Books.
1914    C. W. Post (died), American businessman, founded Post Holdings (born 1854)
1918   Mike Wallace (born), American journalist and game show host (died 2012)
1926   Admiral Richard E. Byrd and Floyd Bennett claim to have flown over the North Pole (later discovery of Byrd's diary appears to cast some doubt on the claim.)
1933   Jessica Steele (born), English author
1936   Italy formally annexes Ethiopia after taking the capital Addis Ababa on May 5.
1937   Dave Prater (born), American singer (Sam & Dave) (died 1988)
1937   Rafael Moneo (born), Spanish architect, designed the Cathedral of Our Lady of the Angels and Valladolid Science Museum
1939   Ralph Boston (born), American long jumper
1941    Pete Birrell (born), English bass player (Freddie and the Dreamers)
1941    World War II: The German submarine U-110 is captured by the Royal Navy. On board is the latest Enigma cryptography machine which Allied cryptographers later use to break coded German messages.
1944   Richie Furay (born), American singer-songwriter and guitarist (Poco, Buffalo Springfield, and Souther–Hillman–Furay Band)
1945   Steve Katz (born), American guitarist, songwriter, and producer (Blood, Sweat & Tears, Blues Project, and American Flyer)
1945   World War II: The Channel Islands are liberated by the British after five years of German occupation.
1946   Candice Bergen (born), American actress and producer
1949   Billy Joel (born), American singer-songwriter and pianist (The Hassles and Attila)
1949   Rainier III of Monaco becomes Prince of Monaco.
1950   Tom Petersson (born), American bass player and songwriter (Cheap Trick)
1954   Lawrence Dutton (born), American violist and educator (Emerson String Quartet)
1957    Ezio Pinza (died), Italian opera singer (born 1892)
1960   The Food and Drug Administration announces it will approve birth control as an additional indication for Searle's Enovid, making Enovid the world's first approved oral contraceptive pill.
1961    FCC Chairman Newton N. Minow gives his Wasteland Speech.
1962   Dave Gahan (born), English singer-songwriter (Depeche Mode)
1968   Harold Gray (died), American cartoonist, created Little Orphan Annie (born 1894)
1970   Vietnam War: In Washington, D.C., 75,000 to 100,000 war protesters demonstrate in front of the White House.
1974   Watergate Scandal: The United States House of Representatives Judiciary Committee opens formal and public impeachment hearings against President Richard Nixon.
1978   Aldo Moro (died), Italian politician, 38th Prime Minister of Italy (born 1916)
1980   In Florida, Liberian freighter MV Summit Venture collides with the Sunshine Skyway Bridge over Tampa Bay, making a 1,400-ft. section of the southbound span collapse. 35 people in six cars and a Greyhound bus fall 150 ft. into the water and die.
1980   In Norco, California, five masked gunman hold up a Security Pacific bank, leading to a violent shoot-out and one of the largest pursuits in California history. Two of the gunmen and one police officer are killed and thirty-three police and civilian vehicles are destroyed in the chase.
1986   Tenzing Norgay (died), Nepalese mountaineer (born 1914)
2001   In Ghana 129 football fans die in what became known as the Accra Sports Stadium disaster. The deaths are caused by a stampede (caused by the firing of teargas by police personnel at the stadium) that followed a controversial decision by the referee.
2002  The 38-day stand-off in the Church of the Nativity in Bethlehem comes to an end when the Palestinians inside agree to have 13 suspected terrorists among them deported to several different countries.
2004  Alan King (died), American actor (born 1927)
2010   Lena Horne (died), American singer, actress, and dancer (born 1917)
2012   Vidal Sassoon (died), English-American hairdresser (born 1928)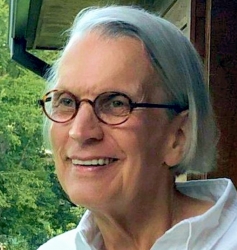 Interests include biological anthropology, evolution, social behavior, and human behavior. Conducted field research in the Tana River National Primate Reserve, Kenya and on Angaur, Palau, Micronesia, as well as research with captive nonhuman primates at the Yerkes National Primate Research Center and the Institute for Primate Research, National Museums of Kenya.