217       Roman Emperor Caracalla is assassinated (and succeeded) by his Praetorian Guard prefect, Marcus Opellius
1093    The new Winchester Cathedral is dedicated by Walkelin.
1320    Peter I of Portugal (born) (died 1367)
1364    John II of France (died) (born 1319)
1461     Georg von Peuerbach (died), German mathematician and astronomer (born 1423)
1541     Michele Mercati (born), Italian physician (died 1593)
1605    Philip IV of Spain (born) (died 1665)
1612     Anne Catherine of Brandenburg (died) (born 1575)
1691     Carlo Rainaldi (died), Italian architect, designed the Santa Maria dei Miracoli and Santa Maria in Montesanto (born 1611)
1730    Shearith Israel, the first synagogue in New York City, is dedicated.
1732     David Rittenhouse (born), American astronomer and mathematician (died 1796)
1761     William Joseph Chaminade (born), French priest, founded the Society of Mary (died 1850)
1808    The Roman Catholic Diocese of Baltimore is promoted to an archdiocese, with the founding of the dioceses of New York, Philadelphia, Boston, and Bardstown (now Louisville) by Pope Pius VII.
1818     August Wilhelm von Hofmann (born), German chemist (died 1892)
1820    The Venus de Milo is discovered on the Aegean island of Melos.
1832    Black Hawk War: Around three-hundred United States 6th Infantry troops leave St. Louis, Missouri to fight the Sauk Native Americans.
1861     Elisha Otis (died), American businessman, founded the Otis Elevator Company (born 1811)
1869    Harvey Williams Cushing (born), American surgeon (died 1939)
1886    William Ewart Gladstone introduces the first Irish Home Rule Bill into the British House of Commons.
1889    Adrian Boult (born), English conductor (died 1983)
1892    Mary Pickford (born), Canadian-American actress, co-founded United Artists (died 1979)
1895    In Pollock v. Farmers' Loan & Trust Co. the Supreme Court of the United States declares unapportioned income tax to be unconstitutional.
1904    Longacre Square in Midtown Manhattan is renamed Times Square after The New York Times.
1906    Auguste Deter (died), German woman, first person diagnosed with Alzheimer's disease (born 1850)
1906    Auguste Deter, the first person to be diagnosed with Alzheimer's disease, dies.
1908    Harvard University votes to establish the Harvard Business School.
1911     Dutch physicist Heike Kamerlingh Onnes discovers superconductivity.
1913     The 17th Amendment to the United States Constitution, requiring direct election of Senators, becomes law.
1918     Betty Ford (born), American wife of Gerald R. Ford, 40th First Lady of the United States (died 2011)
1918     World War I: Actors Douglas Fairbanks and Charlie Chaplin sell war bonds on the streets of New York City's financial district.
1920    Carmen McRae (born), American singer-songwriter, pianist, and actress (died 1994)
1926    Shecky Greene (born), American comedian and actor
1929    Jacques Brel (born), Belgian singer-songwriter and actor (died 1978)
1935    The Works Progress Administration is formed when the Emergency Relief Appropriation Act of 1935 becomes law.
1937    Seymour Hersh (born), American journalist and author
1942    World War II: The Japanese take Bataan in the Philippines.
1943    U.S. President Franklin D. Roosevelt, in an attempt to check inflation, freezes wages and prices, prohibits workers from changing jobs unless the war effort would be aided thereby, and bars rate increases by common carriers and public utilities.
1945    Derrick Walker (born), English mechanic and businessman
1946    Électricité de France, the world's largest utility company, is formed as a result of the nationalization of a number of electricity producers, transporters and distributors.
1947    Tom DeLay (born), American politician
1950    Vaslav Nijinsky (died), Polish dancer and choreographer (born 1890)
1951     Mel Schacher (born), American bass player (Question Mark & the Mysterians and Grand Funk Railroad)
1952    U.S. President Harry Truman calls for the seizure of all domestic steel mills to prevent a nationwide strike.
1953    Mau Mau leader Jomo Kenyatta is convicted by Kenya's British rulers.
1955    Barbara Kingsolver (born), American author and poet
1959    A team of computer manufacturers, users, and university people led by Grace Hopper meets to discuss the creation of a new programming language that would be called COBOL.
1962    Izzy Stradlin (born), American guitarist and songwriter (Guns N' Roses and Hollywood Rose)
1962    Paddy Lowe (born), English engineer
1963    Julian Lennon (born), English singer-songwriter, actor, and photographer
1966    Mark Blundell (born), English race car driver
1973    Pablo Picasso (died), Spanish painter and sculptor (born 1881)
1974    At Atlanta-Fulton County Stadium, Hank Aaron hits his 715th career home run to surpass Babe Ruth's 39-year-old record.
1975    Frank Robinson manages the Cleveland Indians in his first game as major league baseball's first African American manager.
1992    Retired tennis great Arthur Ashe announces that he has AIDS, acquired from blood transfusions during one of his two heart surgeries.
1996    George W. Jenkins (died), American businessman and philanthropist, founded Publix Super Markets (born 1907)
1997    Laura Nyro (died), American singer-songwriter and pianist (born 1947)
2004   Darfur conflict: The Humanitarian Ceasefire Agreement is signed by the Sudanese government and two rebel groups.
2005    Over four million people attend the funeral of Pope John Paul II.
2008   The construction of the world's first building to integrate wind turbines is completed in Bahrain.
2013    Annette Funicello (died), American actress and singer (born 1942)
2013    Margaret Thatcher (died), English politician, Prime Minister of the United Kingdom (born 1925)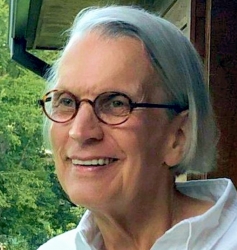 Interests include biological anthropology, evolution, social behavior, and human behavior. Conducted field research in the Tana River National Primate Reserve, Kenya and on Angaur, Palau, Micronesia, as well as research with captive nonhuman primates at the Yerkes National Primate Research Center and the Institute for Primate Research, National Museums of Kenya.