451       Attila the Hun sacks the town of Metz and attacks other cities in Gaul.
529      First draft of the Corpus Juris Civilis (a fundamental work in jurisprudence) is issued by Eastern Roman Emperor Justinian I.
1141     Empress Matilda, became the first female ruler of England, adopting the title 'Lady of the English'
1348    Charles University is founded in Prague.
1498    Charles VIII of France (died) (born 1470)
1521     Ferdinand Magellan arrives at Cebu.
1539    Tobias Stimmer (born), Swiss painter and illustrator (died 1584)
1541     Francis Xavier leaves Lisbon on a mission to the Portuguese East Indies.
1613     Gerrit Dou (born), Dutch painter (died 1675)
1614     El Greco (died), Greek painter and sculptor (born 1541)
1652    Pope Clement XII (born) (died 1740)
1658    Juan Eusebio Nieremberg (died), Spanish mystic (born 1595)
1663    Francis Cooke (died), Dutch-American settler (born 1583)
1668    William Davenant (died), English poet and playwright (born 1606)
1713     Nicola Sala (born), Italian composer and theorist (died 1801)
1719     Jean-Baptiste de La Salle (died), French priest and saint, founded the Institute of the Brothers of the Christian Schools (born 1651)
1724    Premiere performance of Johann Sebastian Bach's St John Passion BWV 245 at St. Nicholas Church, Leipzig.
1727     Michel Adanson (born), French botanist (died 1806)
1761     Thomas Bayes (died), English minister and mathematician (born 1701)
1770    William Wordsworth (born), English poet (died 1850)
1772     Charles Fourier (born), French philosopher (died 1837)
1788    American Pioneers to the Northwest Territory arrive at the confluence of the Ohio and Muskingum rivers, establishing Marietta, Ohio, as the first permanent American settlement of the new United States in the Northwest Territory, and opening the westward expansion of the new country.
1789    Petrus Camper (died), Dutch physician, anatomist, and physiologist (born 1722)
1798    The Mississippi Territory is organized from disputed territory claimed by both the United States and Spain. It is expanded in 1804 and again in 1812.
1805    Lewis and Clark Expedition: The Corps of Discovery breaks camp among the Mandan tribe and resumes its journey west along the Missouri River.
1827    John Walker, an English chemist, sells the first friction match that he had invented the previous year.
1829    Joseph Smith, Jr., founder of the Latter Day Saint movement, commences translation of the Book of Mormon, with Oliver Cowdery as his scribe.
1860    Will Keith Kellogg (born), American businessman, founded the Kellogg Company (died 1951)
1862    American Civil War: Battle of Shiloh ends, the Union Army under General Ulysses S. Grant defeats the Confederates near Shiloh, Tennessee.
1883    Gino Severini (born), Italian painter (died 1966)
1884    Clement Smoot (born), American golfer (died 1963)
1891     P. T. Barnum (died), American businessman, co-founded Ringling Bros. and Barnum & Bailey Circus (born 1810)
1893    Allen Dulles (born), American lawyer and diplomat, 5th Director of Central Intelligence (died 1969)
1897    Walter Winchell (born), American journalist and broadcaster (died 1972)
1906    Mount Vesuvius erupts and devastates Naples.
1908    Percy Faith (born), Canadian composer, conductor, and bandleader (died 1976)
1920    Ravi Shankar (born), Indian-American sitar player and composer (died 2012)
1922    Mongo Santamaría (born), Cuban-American drummer (died 2003)
1922    Teapot Dome scandal: United States Secretary of the Interior leases Teapot Dome petroleum reserves in Wyoming.
1927    First distance public television broadcast (from Washington, D.C., to New York City, displaying the image of Commerce Secretary Herbert Hoover).
1928    James Garner (born), American actor
1933    Prohibition in the United States is repealed for beer of no more than 3.2% alcohol by weight, eight months before the ratification of the XXI amendment.
1935    Hodding Carter III (born), American journalist and politician
1938    Jerry Brown (born), American politician, 34th Governor of California
1938    Spencer Dryden (born), American drummer (Jefferson Airplane, New Riders of the Purple Sage, The Dinosaurs, and The Peanut Butter Conspiracy) (died 2005)
1939    Francis Ford Coppola (born), American director, producer, and screenwriter
1940    Booker T. Washington becomes the first African American to be depicted on a United States postage stamp.
1943    Mick Abrahams (born), English singer-songwriter and guitarist (Jethro Tull and Blodwyn Pig)
1945    World War II: The Japanese battleship Yamato, the largest battleship ever constructed, is sunk by American planes 200 miles north of Okinawa while en route to a suicide mission in Operation Ten-Go.
1946    Syria's independence from France is officially recognized.
1947    Henry Ford (died), American businessman, founded the Ford Motor Company (born 1863)
1948    The World Health Organization is established by the United Nations.
1949    John Oates (born), American singer-songwriter guitarist, and producer (Hall & Oates)
1951     Janis Ian (born), American singer-songwriter, guitarist, and author
1954    President Dwight D. Eisenhower gives his "domino theory" speech during a news conference.
1955    Winston Churchill resigns as Prime Minister of the United Kingdom amid indications of failing health.
1964    IBM announces the System/360.
1964    Russell Crowe (born), New Zealand-Australian actor, singer, and producer (30 Odd Foot of Grunts)
1967    Film critic Roger Ebert published his very first film review in the Chicago Sun-Times.
1968    Jim Clark (died), Scottish race car driver (born 1936)
1969    The Internet's symbolic birth date: publication of RFC 1.
1971     President Richard Nixon announces his decision to increase the rate of American troop withdrawals from Vietnam.
1978    Development of the neutron bomb is canceled by President Jimmy Carter.
1983    During STS-6, astronauts Story Musgrave and Don Peterson perform the first space shuttle spacewalk.
1984    Frank Church (died), American lawyer and politician (born 1924)
1985    Soviet leader Mikhail Gorbachev declares a moratorium on the deployment of middle-range missiles in Europe.
1989    Soviet submarine Komsomolets sinks in the Barents Sea off the coast of Norway killing 42 sailors.
1990    Iran Contra Affair: John Poindexter is found guilty of five charges for his part in the scandal (the conviction is later reversed on appeal).
1994    Rwandan Genocide: Massacres of Tutsis begin in Kigali, Rwanda.
1995    First Chechen War: Russian paramilitary troops begin a massacre of civilians in Samashki, Chechnya.
1999    The World Trade Organization rules in favor of the United States in its long-running trade dispute with the European Union over bananas.
2003    U.S. troops capture Baghdad; Saddam Hussein's regime falls two days later.
2012    Mike Wallace (died), American journalist and game show host (born 1918)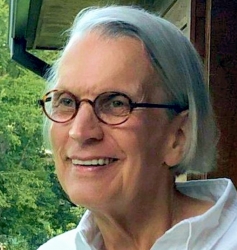 Interests include biological anthropology, evolution, social behavior, and human behavior. Conducted field research in the Tana River National Primate Reserve, Kenya and on Angaur, Palau, Micronesia, as well as research with captive nonhuman primates at the Yerkes National Primate Research Center and the Institute for Primate Research, National Museums of Kenya.