1771     Claude Adrien Helvétius (died), French philosopher (born 1715)
1780     John Fothergill (died), English physician (born 1712)
1799     Four thousand people attend George Washington's funeral where Henry Lee III declares him as "first in war, first in peace and first in the hearts of his countrymen."
1846     Trapped in snow in the Sierra Nevadas and without food, members of the Donner Party resort to cannibalism.
1862     Four nuns serving as volunteer nurses on board USS Red Rover are the first female nurses on a U.S. Navy hospital ship.
1870     The 12.8-km long Fréjus Rail Tunnel through the Alps is completed.
1891     Henry Miller (born), American author and painter (died 1980)
1893     Mao Zedong (born), Chinese military leader and politician (died 1976)
1898     Marie and Pierre Curie announce the isolation of radium.
1909     Frederic Remington (died), American painter and illustrator (born 1861)
1931     Melvil Dewey (died), American librarian and educator, created the Dewey Decimal Classification (born 1851)
1941     U.S. President Franklin D. Roosevelt signs a bill establishing the fourth Thursday in November as Thanksgiving Day in the United States.
1966     The first Kwanzaa is celebrated by Maulana Karenga, the chair of Black Studies at California State University, Long Beach.
1972     Harry S. Truman (died), American army officer and politician, 33rd President of the United States (born 1884)
1974     Jack Benny (died), American comedian and actor (born 1894)
1982     Time's Man of the Year is for the first time a non-human, the personal computer.
1991     The Supreme Soviet of the Soviet Union meets and formally dissolves the Soviet Union.
1997     The Soufrière Hills volcano on the island of Montserrat explodes, creating a small tsunami offshore.
2002    Armand Zildjian (died), American businessman, founded the Avedis Zildjian Company manufacturer of cymbals (born 1921)
2006    Gerald Ford (died), American politician, 38th President of the United States (born 1913)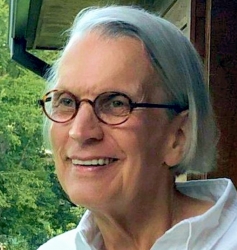 Interests include biological anthropology, evolution, social behavior, and human behavior. Conducted field research in the Tana River National Primate Reserve, Kenya and on Angaur, Palau, Micronesia, as well as research with captive nonhuman primates at the Yerkes National Primate Research Center and the Institute for Primate Research, National Museums of Kenya.