1696    James Oglethorpe (born), English general, founded the Province of Georgia (died 1785)
1805    John Obadiah Westwood (born), English entomologist and archaeologist (died 1893)
1807    The Embargo Act, forbidding trade with all foreign countries, is passed by the U.S. Congress, at the urging of President Thomas Jefferson.
1808    Ludwig van Beethoven conducts and performs in concert at the Theater an der Wien, Vienna, with the premiere of his Fifth Symphony, Sixth Symphony, Fourth Piano Concerto (performed by Beethoven himself) and Choral Fantasy (with Beethoven at the piano).
1851     India's first freight train is operated in Roorkee, India.
1858    Giacomo Puccini (born), Italian composer (died 1924)
1864    Savannah, Georgia falls to General William Tecumseh Sherman, concluding his "March to the Sea".
1880    George Eliot (died), English author and journalist (born 1819)
1894    The Dreyfus affair begins in France, when Alfred Dreyfus is wrongly convicted of treason.
1899    Dwight L. Moody (died), American evangelist and publisher, founded Moody Publishers (born 1837)
1912     Lady Bird Johnson (born), American wife of Lyndon B. Johnson, 38th First Lady of the United States (died 2007)
1942    Franz Boas (died), German anthropologist (born 1858)
1943    Beatrix Potter (died), English author and illustrator (born 1866)
1944    Battle of the Bulge – German troops demand the surrender of United States troops at Bastogne, Belgium, prompting the famous one word reply by General Anthony McAuliffe: "Nuts!"
1945    Diane Sawyer (born), American journalist
1949    Maurice Gibb (born), English singer-songwriter bass player and producer (Bee Gees and The Bloomfields) (died 2003)
1949    Robin Gibb (born), English singer-songwriter and producer (Bee Gees) (died 2012)
1956    Colo, the first gorilla to be bred in captivity, is born at the Columbus Zoo and Aquarium in Ohio.
1964    The first test flight of the SR-71 (Blackbird) took place at Air Force Plant 42 in Palmdale, California.
1965    In the United Kingdom, a 70 mph speed limit is applied to all rural roads including motorways for the first time. Previously, there had been no speed limit.
1974    The house of former British Prime Minister Edward Heath is attacked by members of the Provisional IRA.
1984    Bernhard Goetz shoots four African American would-be muggers on an express train in Manhattan section of New York, New York.
1989    Berlin's Brandenburg Gate re-opens after nearly 30 years, effectively ending the division of East and West Germany.
1995    Butterfly McQueen (died), American actress and dancer, played Scarlett O'Hara's maid Prissy in Gone with the Wind (born 1911)
2001    Richard Reid attempts to destroy a passenger airliner by igniting explosives hidden in his shoes aboard American Airlines Flight 63.
2008    An ash dike ruptured at a solid waste containment area in Roane County, Tennessee, releasing 1.1 billion US gallons (4,200,000 m3) of coal fly ash slurry.
2010     The repeal of the "Don't Ask, Don't Tell" policy, the 17-year-old policy banning homosexuals serving openly in the United States military, is signed into law by President Barack Obama.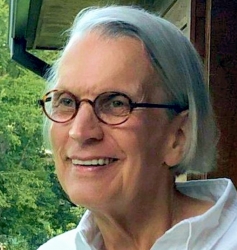 Interests include biological anthropology, evolution, social behavior, and human behavior. Conducted field research in the Tana River National Primate Reserve, Kenya and on Angaur, Palau, Micronesia, as well as research with captive nonhuman primates at the Yerkes National Primate Research Center and the Institute for Primate Research, National Museums of Kenya.