1571     Johannes Kepler (born), German astronomer (died 1630)
1654    Jacob Bernoulli (born), Swiss mathematician (died 1705)
1822    Louis Pasteur (born), French chemist and microbiologist (died 1895)
1831     Charles Darwin embarks on his journey aboard the HMS Beagle.
1836    Stephen F. Austin (died), American army officer and politician (born 1793)
1845    Ether anesthetic is used for childbirth for the first time by Dr. Crawford Long in Jefferson, Georgia.
1900    Hans Stuck (born), German race car driver (died 1978)
1901     Marlene Dietrich (born), German-American actress and singer (died 1992)
1915     William H. Masters (born), American gynecologist (died 2001)
1923    Gustave Eiffel (died), French engineer and architect, co-designed the Eiffel Tower (born 1832)
1927    Show Boat, considered to be the first true American musical play, opens at the Ziegfeld Theatre on Broadway.
1930    Marshall Sahlins (born), American anthropologist
1932    Radio City Music Hall, "Showplace of the Nation", opens in New York, New York.
1942    Thomas Menino (born), American politician, 53rd Mayor of Boston
1966    The Cave of Swallows, the largest known cave shaft in the world, is discovered in Aquismón, San Luis Potosí, Mexico.
1968    Apollo 8 splashes down in the Pacific Ocean, ending the first orbital manned mission to the Moon.
2007    Benazir Bhutto (died), 11th Prime Minister of Pakistan  is assassinated (born 1953).
2007    Riots erupt in Mombasa, Kenya, after Mwai Kibaki is declared the winner of the presidential election, triggering a political, economic, and humanitarian crisis.
2008    Delaney Bramlett (died), American singer-songwriter, guitarist, and producer (Delaney & Bonnie) (born 1939)
2012    Harry Carey, Jr. (died), American actor (born 1921)
2012     Salt Walther (died), American race car driver (born 1947)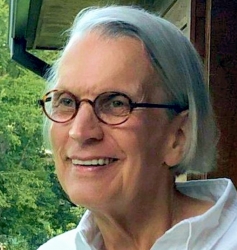 Interests include biological anthropology, evolution, social behavior, and human behavior. Conducted field research in the Tana River National Primate Reserve, Kenya and on Angaur, Palau, Micronesia, as well as research with captive nonhuman primates at the Yerkes National Primate Research Center and the Institute for Primate Research, National Museums of Kenya.