1533   Mary Tudor (died), Queen of France (born 1496)
1218   Simon de Montfort (died), 5th Earl of Leicester, French crusader (born 1160)
1483   Anthony Woodville (died), 2nd Earl Rivers, English courtier (born 1440)
1560   Wilhelm Fabry (born), German surgeon (d. 1634)
1634   John Marston (died), English poet and playwright (born 1576)
1658   Spanish forces fail to retake Jamaica at the Battle of Rio Nuevo during the Anglo-Spanish War.
1678   Venetian Elena Cornaro Piscopia is the first woman awarded a doctorate of philosophy when she graduates from the University of Padua.
1767    Georg Philipp Telemann (died), German composer (born 1681)
1786   Gavriil Pribylov discovers St. George Island of the Pribilof Islands in the Bering Sea.
1788   Virginia becomes the 10th state to ratify the United States Constitution.
1799   David Douglas (born), Scottish botanist (d. 1834)
1814   Gabriel Auguste Daubrée (born), French geologist (d. 1896)
1852   Antoni Gaudí (born), Spanish architect, designed the Park Güell (d. 1926)
1866   Alexander von Nordmann (died), Finnish biologist (born 1803)
1876   Battle of the Little Bighorn and the death of Lieutenant Colonel George Armstrong Custer (born 1839).
1876   George Armstrong Custer (died), American general
1900   Louis Mountbatten (born), 1st Earl Mountbatten of Burma, English admiral and politician, 44th Governor-General of India (d. 1979)
1903   George Orwell (born), English author (d. 1950)
1906   Stanford White (died), American architect, designed the Washington Square Arch (born 1853)
1910   Igor Stravinsky's ballet The Firebird is premiered in Paris, bringing him to prominence as a composer.
1910   The United States Congress passes the Mann Act, which prohibits interstate transport of females for "immoral purposes"; the ambiguous language would be used to selectively prosecute people for years to come.
1923   Capt. Lowell H. Smith and Lt. John P. Richter perform the first ever aerial refueling in a DH-4B biplane
1923   Dorothy Gilman (born), American author (d. 2012)
1925   Clifton Chenier (born), American singer-songwriter and accordion player (d. 1987)
1925   June Lockhart (born), American actress
1928   Peyo (born), Belgian author and illustrator, created The Smurfs (d. 1992)
1933   James Meredith (born), American activist
1935   Eddie Floyd (born), American singer-songwriter (The Falcons)
1936   Bert Hölldobler (born), German biologist and author
1940   Clint Warwick (born), English bass player (The Moody Blues) (d. 2004)
1940   World War II: France officially surrenders to Germany at 01:35.
1942   Michel Tremblay (born), Canadian author and playwright
1944   The final page of the comic Krazy Kat was published, exactly two months after its author George Herriman died.
1946   Ian McDonald (born), English guitarist and saxophonist (King Crimson and Foreigner)
1947   Jimmie Walker (born), American actor
1947   The Diary of a Young Girl (better known as The Diary of Anne Frank) is published.
1948   The Berlin airlift begins.
1949   Long-Haired Hare, starring Bugs Bunny, is released in theaters.
1949   Patrick Tambay (born), French race car driver
1950   The Korean War begins with the invasion of South Korea by North Korea.
1952   Martin Gerschwitz (born), German singer-songwriter and keyboard player (Iron Butterfly)
1954   Sonia Sotomayor (born), American jurist
1956   Anthony Bourdain (born), American chef and author
1960   Two cryptographers working for the United States National Security Agency left for vacation to Mexico, and from there defected to the Soviet Union.
1961    Ricky Gervais (born), English comedian, actor, director, and producer
1964   Johnny Herbert (born), English race car driver
1967   Broadcasting of the first live global satellite television program: Our World
1975    Mozambique achieves independence.
1976   Johnny Mercer (died), American singer-songwriter, co-founded Capitol Records (born 1909)
1976   Missouri Governor Kit Bond issues an executive order rescinding the Extermination Order, formally apologizing on behalf of the state of Missouri for the suffering it had caused to the members of The Church of Jesus Christ of Latter-Day Saints.
1978   The rainbow flag representing gay pride is flown for the first time in the San Francisco Gay Freedom Day Parade.
1981   Microsoft is restructured to become an incorporated business in its home state of Washington.
1982   Greece abolishes the head shaving of recruits in the military.
1984   Michel Foucault (died), French philosopher and historian (born 1926)
1988   Hillel Slovak (died), Israeli-American guitarist and songwriter (Red Hot Chili Peppers and What Is This?) (born 1962)
1991    Croatia and Slovenia declare their independence from Yugoslavia.
1993   Kim Campbell is chosen as leader of the Progressive Conservative Party of Canada and becomes the first female Prime Minister of Canada.
1996   The Khobar Towers bombing in Saudi Arabia kills 19 U.S. servicemen.
1997   An unmanned Progress spacecraft collides with the Russian space station Mir.
1997   Jacques Cousteau (died), French oceanographer and explorer (born 1910)
1997   The Soufrière Hills volcano in Montserrat erupts resulting in the death of 19 people.
1998   In Clinton v. City of New York, the United States Supreme Court decides that the Line Item Veto Act of 1996 is unconstitutional.
2003  Lester Maddox (died), American politician, 75th Governor of Georgia (born 1915)
2008  Lyall Watson (died), South African anthropologist and ethologist (born 1939)
2009  Farrah Fawcett (died), American actress (born 1947)
2009  Michael Jackson (died), American singer-songwriter, producer, dancer, and actor (The Jackson 5) (born 1958)
2012   George Randolph Hearst, Jr. (died), American businessman (born 1927)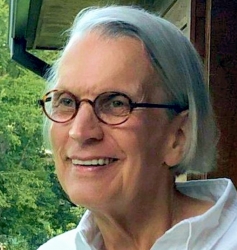 Interests include biological anthropology, evolution, social behavior, and human behavior. Conducted field research in the Tana River National Primate Reserve, Kenya and on Angaur, Palau, Micronesia, as well as research with captive nonhuman primates at the Yerkes National Primate Research Center and the Institute for Primate Research, National Museums of Kenya.