800      Coronation of Charlemagne as Holy Roman Emperor, in Rome.
1066     William the Conqueror, Duke of Normandy is crowned king of England, at Westminster Abbey, London.
1635     Samuel de Champlain (died), French soldier, geographer, and explorer (born 1567)
1642     Isaac Newton (born), English physicist, mathematician, astronomer, philosopher, and theologian (died 1727)
1776     George Washington and the Continental Army cross the Delaware River at night to attack Hessian forces serving Great Britain at Trenton, New Jersey, the next day.
1815     The Handel and Haydn Society, oldest continuously performing arts organization in the United States, gives its first performance.
1821     Clara Barton (born), American nurse and humanitarian, founded the American Red Cross (died 1912)
1878     Louis Chevrolet (born), Swiss-American race car driver and automobile magnate (died 1941)
1887     Conrad Nicholson Hilton Sr. (born), American businessman, founded the Hilton Hotels & Resorts (died 1979)
1889     Lila Bell Wallace (born), American publisher, co-founded Reader's Digest (died 1984)
1899     Humphrey Bogart (born), American actor (died 1957)
1909     Zora Arkus-Duntov (born), Belgian-American engineer (died 1996)
1918     Anwar Sadat (born), Egyptian politician, 3rd President of Egypt, Nobel Prize laureate (died 1981)
1924     Rod Serling (born), American screenwriter and producer, created The Twilight Zone (died 1975)
1941     Admiral Chester W. Nimitz arrives at Pearl Harbor to assume command of the U.S. Pacific Fleet
1945     Noel Redding (born), English singer-songwriter and bass player (The Jimi Hendrix Experience, Fat Mattress, Road, and The Noel Redding Band) (died 2003)
1946     W. C. Fields (died), American comedian and actor (born 1880)
1949     Leon Schlesinger (died), American film producer, founded Warner Bros. Cartoons (born 1884)
1974     Marshall Fields drives a vehicle through the gates of the White House, resulting in a four-hour standoff.
1977     Charlie Chaplin (died), English actor and director (born 1889)
1977     Prime Minister of Israel Menachem Begin meets in Egypt with President of Egypt Anwar Sadat.
1995     Dean Martin (died), American singer and actor (born 1917)
2005    Birgit Nilsson (died), Swedish soprano (born 1918)
2006    James Brown (died), American singer-songwriter, producer, and actor (The Famous Flames) (born 1933)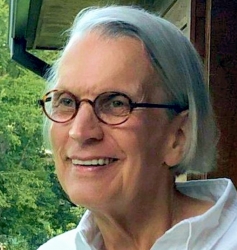 Interests include biological anthropology, evolution, social behavior, and human behavior. Conducted field research in the Tana River National Primate Reserve, Kenya and on Angaur, Palau, Micronesia, as well as research with captive nonhuman primates at the Yerkes National Primate Research Center and the Institute for Primate Research, National Museums of Kenya.