1118     Thomas Becket (born), English archbishop (died 1170)
1620    William Bradford and the Mayflower Pilgrims land on what is now known as Plymouth Rock in Plymouth, Massachusetts.
1682    Calico Jack (born), English pirate (died 1720)
1804    Benjamin Disraeli (born), English politician, Prime Minister of the United Kingdom (died 1881)
1824    James Parkinson (died), English physician and paleontologist (b. 1755)
1826    American settlers in Nacogdoches, Mexican Texas, declare their independence, starting the Fredonian Rebellion.
1861     Public Resolution 82, containing a provision for a Navy Medal of Valor, is signed into law by President Abraham Lincoln.
1872    HMS Challenger, commanded by Captain George Nares, sails from Portsmouth, England
1879    World première of Henrik Ibsen's A Doll's House at the Royal Theatre in Copenhagen, Denmark.
1889    Friedrich August von Quenstedt (died), German geologist (b. 1809)
1889    Sewall Wright (born), American biologist (died 1988)
1913     Arthur Wynne's "word-cross", the first crossword puzzle, is published in the New York World.
1915     Werner von Trapp (born), Austrian-American singer (died 2007)
1919     American anarchist Emma Goldman is deported to Russia.
1922    Paul Winchell (born), American ventriloquist and voice actor (died 2005)
1926    Joe Paterno (born), American football player and coach (died 2012)
1933    Knud Rasmussen (died), Greenlandic explorer and anthropologist (b. 1879)
1937    Jane Fonda (born), American actress
1937    Snow White and the Seven Dwarfs, the world's first full-length animated feature, premieres at the Carthay Circle Theatre.
1940    F. Scott Fitzgerald (died), American author (b. 1896)
1940    Frank Zappa (born), American singer-songwriter, guitarist, and producer (The Mothers of Invention) (died 1993)
1943    Albert Lee (born), English guitarist and songwriter (Heads Hands & Feet and Bill Wyman's Rhythm Kings)
1945    George S. Patton (died), American military commander (b. 1885)
1946    Carl Wilson (born), American singer-songwriter and guitarist (The Beach Boys) (died 1998)
1966    Kiefer Sutherland (born), English-Canadian actor, director, and producer
1967    Louis Washkansky, the first man to undergo a heart transplant, dies in Cape Town, South Africa, having lived for 18 days after the transplant.
1968    Apollo 8 is launched from the Kennedy Space Center, placing its crew on a lunar trajectory for the first visit to another celestial body by humans.
1969    The United Nations adopts the Convention on the Elimination of All Forms of Racial Discrimination.
1988    A bomb explodes on board Pan Am Flight 103 over Lockerbie, Dumfries and Galloway, Scotland, killing 270.
1988    Nikolaas Tinbergen (died), Dutch ornithologist, Nobel Prize laureate (b. 1907)
1992    Albert King (died), American singer-songwriter, guitarist, and producer (born 1924)
1994    Mexican volcano Popocatépetl, dormant for 47 years, erupts gases and ash.
1995    The city of Bethlehem passes from Israeli to Palestinian control.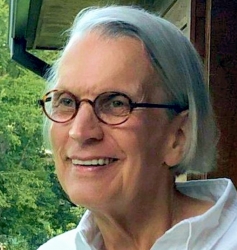 Interests include biological anthropology, evolution, social behavior, and human behavior. Conducted field research in the Tana River National Primate Reserve, Kenya and on Angaur, Palau, Micronesia, as well as research with captive nonhuman primates at the Yerkes National Primate Research Center and the Institute for Primate Research, National Museums of Kenya.