1803     The Louisiana Purchase is completed at a ceremony in New Orleans, Louisiana.
1812     Sacagawea (died), American member of the Lewis and Clark Expedition (born 1788)
1862     Robert Knox (died), Scottish surgeon and zoologist (born 1791)
1868     Harvey Samuel Firestone (born), American businessman, founded the Firestone Tire and Rubber Company (died 1938)
1901     Robert J. Van de Graaff (born), American physicist, invented the Van de Graaff generator (died 1967)
1941     World War II: First battle of the American Volunteer Group, better known as the "Flying Tigers" in Kunming, China.
1942     World War II: the Japanese bomb Calcutta.
1946     The popular Christmas film It's a Wonderful Life is first released in New York, New York.
1948     Alan Parsons (born), English keyboard player and producer (The Alan Parsons Project)
1951     The EBR-1 in Arco, Idaho becomes the first nuclear power plant to generate electricity. The electricity powered four light bulbs.
1957     Boeing's first jet-powered aircraft, the 707, makes its first flight.
1968     John Steinbeck (died), American author, Nobel Prize laureate (born 1902)
1971     Roy O. Disney (died), American businessman, co-founded The Walt Disney Company (born 1893)
1982     Arthur Rubinstein (died), Polish-American pianist (born 1887)
1988     The United Nations Convention Against Illicit Traffic in Narcotic Drugs and Psychotropic Substances is signed in Vienna, Austria.
1989     The United States sends troops into Panama to overthrow government of Manuel Noriega. This is also the first combat use of purpose-designed stealth aircraft.
1994     Dean Rusk (died), American diplomat, 54th United States Secretary of State (born 1909)
1996     Carl Sagan (died), American astronomer and author (born 1934)
1996     NeXT merges with Apple Computer, starting the path to Mac OS X.
1999     Macau is handed over to China by Portugal.
2001     Foster Brooks (died) American actor and comedian (born 1912)
2004     A gang of thieves steal £26.5 million worth of currency from the Donegall Square West headquarters of Northern Bank in Belfast, Northern Ireland, United Kingdom, one of the largest bank robberies in British history.
2005     US District Court Judge John E. Jones III rules against mandating the teaching of "intelligent design" in his ruling in Kitzmiller v. Dover Area School District.
2007     Elizabeth II becomes the oldest monarch of the United Kingdom, surpassing Queen Victoria, who lived for 81 years, 7 months and 29 days.
2007     The Portrait of Suzanne Bloch (1904), by the Spanish artist Pablo Picasso, and O Lavrador de Café by Brazilian modernist painter Candido Portinari, are stolen from the São Paulo Museum of Art.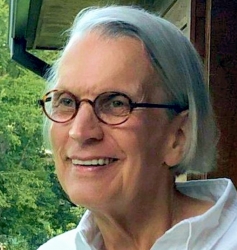 Interests include biological anthropology, evolution, social behavior, and human behavior. Conducted field research in the Tana River National Primate Reserve, Kenya and on Angaur, Palau, Micronesia, as well as research with captive nonhuman primates at the Yerkes National Primate Research Center and the Institute for Primate Research, National Museums of Kenya.