1154     Henry II of England is crowned at Westminster Abbey.
1490     Anne, Duchess of Brittany, is married to Maximilian I, Holy Roman Emperor by proxy.
1554     Philip William (born), Prince of Orange (died 1618)
1606     The Susan Constant, the Godspeed, and the Discovery depart England carrying settlers who found, at Jamestown, Virginia, the first of the thirteen colonies that became the United States.
1714     John Winthrop (born), American astronomer and educator (died 1779)
1776     Thomas Paine publishes one of a series of pamphlets in The Pennsylvania Journal entitled "The American Crisis".
1777     American Revolutionary War: George Washington's Continental Army goes into winter quarters at Valley Forge, Pennsylvania.
1796     French Revolutionary Wars: Two British frigates under Commodore Horatio Nelson and two Spanish frigates under Commodore Don Jacobo Stuart engage in battle off the coast of Murcia.
1828     Nullification Crisis: Vice President of the United States John C. Calhoun pens the South Carolina Exposition and Protest, protesting the Tariff of 1828.
1843     Charles Dickens' A Christmas Carol goes on sale.
1888     Fritz Reiner (born), Hungarian-American conductor (died 1963)
1899     Martin Luther King, Sr. (born), American pastor, missionary, and activist (died 1984)
1906     Leonid Brezhnev (born), Soviet politician (died 1982)
1915     Alois Alzheimer (died), German psychiatrist and neuropathologist (born 1864)
1920     David Susskind (born), American talk show host and producer (died 1987)
1924     The last Rolls-Royce Silver Ghost is sold in London, England, United Kingdom.
1932     BBC World Service begins broadcasting as the BBC Empire Service
1944     Alvin Lee (born), English singer-songwriter and guitarist (Ten Years After) (died 2013)
1944     Richard Leakey (born), Kenyan paleontologist and politician
1972 –The last manned lunar flight, Apollo 17, crewed by Eugene Cernan, Ron Evans and Harrison Schmitt, returns to Earth.
1975     John Paul Stevens is appointed a justice of the Supreme Court of the United States.
1995     The United States Government restores federal recognition to the Nottawaseppi Huron Band of Potawatomi Indian tribe.
1998     The United States House of Representatives forwards articles I and III of impeachment against President Bill Clinton to the Senate.
2001     A record high barometric pressure of 1085.6 mbar (32.06 in Hg) is recorded at Tosontsengel, Khövsgöl in northern Mongolia.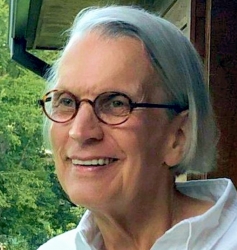 Interests include biological anthropology, evolution, social behavior, and human behavior. Conducted field research in the Tana River National Primate Reserve, Kenya and on Angaur, Palau, Micronesia, as well as research with captive nonhuman primates at the Yerkes National Primate Research Center and the Institute for Primate Research, National Museums of Kenya.