83 BC   Mark Antony (born), Roman general and politician (died 30 BCE)
1514     Pope Leo X issues a papal bull against slavery.
1539     Spain annexes Cuba.
1639     The "Fundamental Orders", the first written constitution that created a government, is adopted in Connecticut.
1741     Benedict Arnold (born), American-English general (died 1801)
1742     Edmond Halley (died), English astronomer, geophysicist, mathematician, meteorologist, and physicist (born 1656)
1767     Maria Theresa of Austria (born) (died 1827)
1784     American Revolutionary War: Ratification Day, United States – Congress ratifies the Treaty of Paris with Great Britain.
1858     Napoleon III of France escapes an assassination attempt.
1883     Nina Ricci (born), Italian-French fashion designer (died 1970)
1892     Hal Roach (born), American actor, director, and producer (died 1992)
1904     Emily Hahn (born), American journalist and author (died 1997)
1906     William Bendix (born), American actor (died 1964)
1907     An earthquake in Kingston, Jamaica kills more than 1,000.
1911     Roald Amundsen's South Pole expedition makes landfall on the eastern edge of the Ross Ice Shelf.
1915     Mark Goodson (born), American game show producer, created Family Feud and The Price Is Right (died 1992)
1917     Billy Butterfield (born), American trumpet player (died 1988)
1919     Andy Rooney (born), American journalist (died 2011)
1932     Don Garlits (born), American race car driver
1938     Norway claims Queen Maud Land in Antarctica.
1940     Julian Bond (born), American activist and politician
1941     Faye Dunaway (born), American actress
1943     World War II: Franklin D. Roosevelt and Winston Churchill begin the Casablanca Conference to discuss strategy and study the next phase of the war.
1943     World War II: Franklin D. Roosevelt becomes the first President of the United States to travel by airplane while in office when he travels from Miami to Morocco to meet with Winston Churchill.
1943     World War II: Japan begins Operation Ke, the successful operation to evacuate its forces from Guadalcanal during the Guadalcanal Campaign.
1948     T-Bone Burnett (born), American singer-songwriter, guitarist, and producer (The Alpha Band)
1949     Lamar Williams (born), American musician, most known as the bassist for The Allman Brothers Band and Seal Level (died 1983)
1949     Lawrence Kasdan (born), American director
1950     The first prototype of the MiG-17 makes its maiden flight.
1952     Maureen Dowd (born), American columnist and author
1952     NBC's long-running morning news program Today debuts, with host Dave Garroway.
1954     The Hudson Motor Car Company merges with Nash-Kelvinator Corporation forming the American Motors Corporation.
1957     Humphrey Bogart (died), American actor (born 1899)
1963     Steven Soderbergh (born), American director, screenwriter, and producer
1965     Jeanette MacDonald (died), American actress and singer (born 1903)
1967     The Human Be-In, takes place in San Francisco, California's Golden Gate Park, launching the Summer of Love.
1969     An accidental explosion aboard the USS Enterprise near Hawaii kills 27 people.
1969     Dave Grohl (born), American singer-songwriter, musician, and director (Nirvana, Foo Fighters, Them Crooked Vultures, Scream, Dain Bramage, andKilling Joke)
1973     Elvis Presley's concert Aloha from Hawaii is broadcast live via satellite, and sets the record as the most watched broadcast by an individual entertainer in television history.
1975     Teenage heiress Lesley Whittle is kidnapped by Donald Neilson, aka "the Black Panther".
1977     Anaïs Nin (died), French author (born 1903)
1978     Harold Abrahams (died), English Sprinter, lawyer, and journalist (born 1899)
1978     Kurt Gödel (died), Austrian-American mathematician and philosopher (born 1906)
1984     Ray Kroc (died), American businessman (born 1902)
1986     Donna Reed (died), American actress (born 1921)
1999     Toronto Mayor Mel Lastman becomes the first mayor in Canada to call in the Army to help with emergency medical evacuations and snow removal after more than one meter of snow paralyzes the city.
2004     The national flag of The Republic of Georgia, the so-called "five cross flag", is restored to official use after a hiatus of some 500 years.
2005     The Huygens probe lands on Saturn's moon Titan.
2006     Shelley Winters (died), American actress (born 1920)
2009     Ricardo Montalbán (died), Mexican actor (born 1920)
2010     Yemen declares an open war against the terrorist group al-Qaeda.
2011     The former president of Tunisia, Zine El Abidine Ben Ali, fled to Saudi Arabia after a series of street demonstrations against his regime and corrupt policies. These demonstrations are the anniversary of the Tunisian Revolution and the birth of the Arab Spring.
2012      The Doomsday Clock is set to five minutes to midnight (11:55 pm)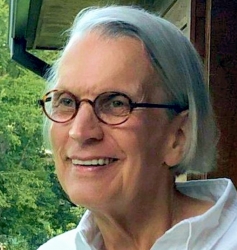 Interests include biological anthropology, evolution, social behavior, and human behavior. Conducted field research in the Tana River National Primate Reserve, Kenya and on Angaur, Palau, Micronesia, as well as research with captive nonhuman primates at the Yerkes National Primate Research Center and the Institute for Primate Research, National Museums of Kenya.