1599     Edmund Spenser (died), English poet (born 1552)
1625     Jan Brueghel the Elder (died), Flemish painter (born 1568)
1691     George Fox (died), English religious leader, founder of the Religious Society of Friends (born 1624)
1815     War of 1812: British troops capture Fort Peter in St. Marys, Georgia, the only battle of the war to take place in the state.
1830     The Great fire of New Orleans, Louisiana begins.
1832     Horatio Alger, Jr. (born), American author (died 1899)
1840     The steamship Lexington burns and sinks four miles off the coast of Long Island with the loss of 139 lives.
1842     Dr. William Brydon, an assistant surgeon in the British East India Company Army during the First Anglo-Afghan War, becomes famous for being the sole survivor of an army of 4,500 men and 12,000 camp followers when he reaches the safety of a garrison in Jalalabad, Afghanistan.
1861     Max Nonne (born), German neurologist (died 1959)
1864     Stephen Foster (died), American composer and songwriter (born 1826)
1882     Wilhelm Mauser (died), German weapon designer, co-founded the The Mauser Company (born 1834)
1885     Alfred Fuller (born), Canadian-American businessman, founded the Fuller Brush Company (died 1973)
1893     The Independent Labour Party of the United Kingdom holds its first meeting.
1898     Émile Zola's J'accuse exposes the Dreyfus affair.
1910     The first public radio broadcast takes place; a live performance of the opera Cavalleria rusticana (Rustic Chivalry) by Mensaci is sent out over the airwaves from the Metropolitan Opera House in New York, New York.
1915     An earthquake in Avezzano, Italy kills 29,800.
1919     Robert Stack (born), American actor (died 2003)
1924     Paul Feyerabend (born), Austrian philosopher (died 1994)
1929     Wyatt Earp (died), American police officer (born 1848)
1931     Charles Nelson Reilly (born), American actor and director (died 2007)
1932     Barry Bishop (born), American mountaineer, photographer, and scholar (died 1994)
1939     The Black Friday bush fires burn 20,000 square kilometers of land in Australia, claiming the lives of 71 people.
1941     James Joyce (died), Irish author and poet (born 1882)
1942     World War II: First use of an aircraft ejection seat by a German test pilot in a Heinkel He 280 jet fighter.
1953     An article appears in Pravda accusing some of the most prestigious and prominent doctors, mostly Jews, in the Soviet Union of taking part in a vast plot to poison members of the top Soviet political and military leadership.
1953     Marshal Josip Broz Tito is chosen as President of Yugoslavia.
1961     Julia Louis-Dreyfus (born), American actress and producer
1962     Ernie Kovacs (died), American actor and comedian (born 1919)
1962     Trace Adkins (born), American singer-songwriter, guitarist, and actor
1966     Patrick Dempsey (born), American actor and race car driver
1968     Johnny Cash performs live at Folsom State Prison
1978     Hubert Humphrey (died), American politician, 38th Vice President of the United States (born 1911)
1978     Nate Silver (born), American journalist and statistician, developed PECOTA
1980     Andre Kostelanetz (died), Russian-American conductor (born 1901)
1982     Shortly after takeoff, Air Florida Flight 90, a Boeing 737 jet crashes into Washington, DC.'s 14th Street Bridge and falls into the Potomac River, killing 78 including four motorists.
1993     Space Shuttle program: Endeavour heads for space for the third time as STS-54 launches from the Kennedy Space Center.
2001     An earthquake hits El Salvador, killing more than 800.
2012     The passenger cruise ship Costa Concordia sinks off the coast of Italy. There are 32 deaths (and a few people still missing) among the 4232 passengers and crew.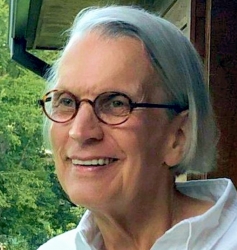 Interests include biological anthropology, evolution, social behavior, and human behavior. Conducted field research in the Tana River National Primate Reserve, Kenya and on Angaur, Palau, Micronesia, as well as research with captive nonhuman primates at the Yerkes National Primate Research Center and the Institute for Primate Research, National Museums of Kenya.