1519 – Maximilian I (died), Holy Roman Emperor (born 1459)
1665 – Pierre de Fermat (died), French mathematician and lawyer (born 1601)
1723 – Samuel Langdon (born), American clergyman and educator (died 1797)
1724 – Frances Brooke (born), English author and playwright (died 1789)
1822 – Étienne Lenoir (born), French engineer, designed the Internal combustion engine (died 1900)
1856 – John Singer Sargent (born), American painter (died 1925)
1866 – The Royal Aeronautical Society is formed in London.
1876 – Jack London (born), American author (died 1916)
1879 – Ray Harroun (born), American race car driver (died 1968)
1895 – The National Trust is founded in the United Kingdom.
1899 – Hiram Walker (died), American businessman, founded Canadian Club (born 1816)
1904 – Mississippi Fred McDowell (born), American singer-songwriter and guitarist (died 1972)
1905 – James Bennett Griffin (born), American archaeologist (died 1997)
1905 – Tex Ritter (born), American singer and actor (died 1974)
1908 – A long-distance radio message is sent from the Eiffel Tower for the first time.
1915 – The Rocky Mountain National Park is formed by an act of U.S. Congress.
1915 – The United States House of Representatives rejects a proposal to give women the right to vote.
1916 – P. W. Botha (born), South African politician, 1st State President of South Africa (died 2006)
1917 – Maharishi Mahesh Yogi (born), Indian guru (died 2008)
1923 – Ira Hayes (born), American marine, member of the Raising the Flag on Iwo Jima (died 1955)
1926 – Original Sam 'n' Henry aired on Chicago, Illinois radio later renamed Amos 'n' Andy in 1928.
1928 – Lloyd Ruby (born), American race car driver (died 2009)
1930 – Glenn Yarbrough (born), American singer and actor (The Limeliters)
1932 – Hattie Caraway becomes the first woman elected to the United States Senate.
1935 – Kreskin (born), American mentalist
1942 – World War II: President Franklin D. Roosevelt creates the National War Labor Board.
1944 – Joe Frazier (born), American boxer (died 2011)
1951 – Kirstie Alley (born), American actress
1951 – Rush Limbaugh (born), American talk show host and author
1954 – Howard Stern (born), American radio host, actor, and author
1958 – Christiane Amanpour (born), American journalist
1960 – Nevil Shute (died), English engineer and author (born 1899)
1960 – Oliver Platt (born), American actor
1962 – Vietnam War: Operation Chopper, the first American combat mission in the war, takes place.
1964 – Jeff Bezos (born), American businessman, founded Amazon.com
1966 – Lyndon B. Johnson states that the United States should stay in South Vietnam until Communist aggression there is ended.
1971 – All in the Family The famous situation comedy premieres on CBS
1971 – The Harrisburg Seven: Reverend Philip Berrigan and five others are indicted on charges of conspiring to kidnap Henry Kissinger and of plotting to blow up the heating tunnels of federal buildings in Washington, D.C.
1976 – Agatha Christie (died), English author (born 1890)
1976 – The United Nations Security Council votes 11-1 to allow the Palestine Liberation Organization to participate in a Security Council debate (without voting rights).
1991 – Gulf War: An act of the U.S. Congress authorizes the use of military force to drive Iraq out of Kuwait.
1998 – Nineteen European nations agree to forbid human cloning.
1998 – Roger Clark (died), English race car driver (born 1939)
2001 – Affirmed (died), American race horse (born 1975)
2001 – Downtown Disney opens to the public as part of the Disneyland Resort in Anaheim, California.
2001 – William Redington Hewlett (died), American engineer and businessman, co-founded Hewlett-Packard (born 1913)
2002 – Cyrus Vance (died), American lawyer and politician, 57th U.S. Secretary of State (born 1917)
2003 – Alan Nunn May (died), English physicist and spy (born 1911)
2003 – Maurice Gibb (died), English singer-songwriter, guitarist, and producer (Bee Gees) (born 1949)
2004 – The world's largest ocean liner, RMS Queen Mary 2, makes its maiden voyage.
2006 – A stampede during the Stoning of the Devil ritual on the last day at the Hajj in Mina, Saudi Arabia, kills at least 362 Muslim pilgrims.
2006 – The French warship Clemenceau reaches Egypt and is barred access to the Suez Canal. Greenpeace activists board the ship.
2010 – The Haiti earthquake occurs killing an estimated 316,000 and destroying the majority of the capital Port-au-Prince.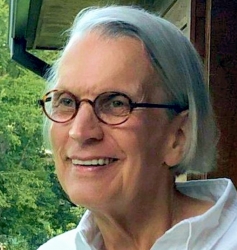 Interests include biological anthropology, evolution, social behavior, and human behavior. Conducted field research in the Tana River National Primate Reserve, Kenya and on Angaur, Palau, Micronesia, as well as research with captive nonhuman primates at the Yerkes National Primate Research Center and the Institute for Primate Research, National Museums of Kenya.