1731     Erasmus Darwin (born), English physician and poet, grandfather of Charles Darwin (died 1802)
1745     John Jay (born), American jusrist and politician, 1st Chief Justice of the United States (died 1829)
1805     Henry Wells (born), American businessman, co-founded Wells Fargo and American Express (died 1878)
1821     Gustave Flaubert (born), French author (died 1880)
1862     USS Cairo sinks on the Yazoo River when it struck a manually detonated torpedo.
1889     Robert Browning (died), English poet (born 1812)
1893     Edward G. Robinson (born), Romanian-American actor (died 1973)
1900     Sammy Davis, Sr. (born), American dancer (died 1988)
1911      Delhi replaces Calcutta as the capital of India.
1915     Frank Sinatra (born), American singer and actor (died 1998)
1923     Bob Barker (born), American game show host
1924     Ed Koch (born), American lawyer, judge, and politician, 105th Mayor of New York City (died 2013)
1937     Buford Pusser (born), American police officer (died 1974)
1940     Dionne Warwick (born), American singer and actress
1946     Emerson Fittipaldi (born), Brazilian race car driver, Formula 1 World Champion
1950     Paula Ackerman, the first woman appointed to perform rabbinical functions in the United States, leads the Beth Israel congregation in Meridian, Mississippi
1952     Cathy Rigby (born), American gymnast and actress
1985     Ian Stewart (died), Scottish keyboard player (The Rolling Stones) (born 1938)
1999     Joseph Heller (died), American author (born 1923)
2000    The United States Supreme Court releases its decision in Bush v. Gore.
2010     Tom Walkinshaw (died), Scottish racing driver (born 1946)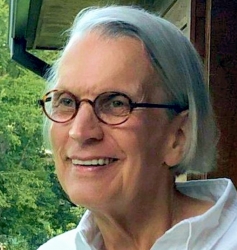 Interests include biological anthropology, evolution, social behavior, and human behavior. Conducted field research in the Tana River National Primate Reserve, Kenya and on Angaur, Palau, Micronesia, as well as research with captive nonhuman primates at the Yerkes National Primate Research Center and the Institute for Primate Research, National Museums of Kenya.