630      Muhammad leads an army of 10,000 to conquer Mecca.
1789    The University of North Carolina is chartered by the North Carolina General Assembly.
1803    Hector Berlioz (born), French composer (died 1869)
1880    Oliver Winchester (died), American businessman and politician (born 1810)
1882    Fiorello La Guardia (born), American politician, 99th Mayor of New York City (died 1947)
1909    John Wyer (born), English race car manager and engineer (died 1989)
1918     Aleksandr Solzhenitsyn (born), Russian soldier and author, Nobel Prize laureate (died 2008)
1934    Bill Wilson, co-founder of Alcoholics Anonymous, takes his last drink and enters treatment for the last time.
1939    Tom Hayden (born), American politician and activist
1943    John Kerry (born), American politician, 68th United States Secretary of State
1946    The United Nations International Children's Emergency Fund (UNICEF) is established.
1962    Arthur Lucas, convicted of murder, is the last person to be executed in Canada.
1964    Che Guevara speaks at the United Nations General Assembly in New York, New York.
1964    Sam Cooke (died), American singer-songwriter (The Highway Q.C.'s and The Soul Stirrers) (born 1931)
1968    The Rolling Stones Rock and Roll Circus featuring The Rolling Stones, Jethro Tull , The Who, Taj Mahal, Marianne Faithfull, The Dirty Mac, Yoko Ono, Sir Robert Fossett's Circus and the Nurses is filmed at the Intertel (V.T.R. Services) Studio, Wycombe Road, Wembley
1971     Maurice McDonald (died), American businessman, co-founded McDonald's (born 1902)
1980    The Comprehensive Environmental Response, Compensation, and Liability Act, also known as CERCLA or Superfund, is enacted by the U.S. Congress.
1997    The Kyoto Protocol opens for signature.
2006    Felipe Calderón, the President of Mexico, launches a military-led offensive to put down the drug cartel violence in the state of Michoacán. This effort is often regarded as the first event in the Mexican Drug War.
2008    Bernard Madoff is arrested and charged with securities fraud in a $50 billion Ponzi scheme.
2012    Ravi Shankar (died), Indian-American sitar player and composer (born 1920)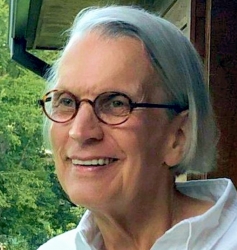 Interests include biological anthropology, evolution, social behavior, and human behavior. Conducted field research in the Tana River National Primate Reserve, Kenya and on Angaur, Palau, Micronesia, as well as research with captive nonhuman primates at the Yerkes National Primate Research Center and the Institute for Primate Research, National Museums of Kenya.