1577     Sir Francis Drake sets sail from Plymouth, England, on his round-the-world voyage.
1636 The Massachusetts Bay Colony organizes three militia regiments to defend the colony against the Pequot Indians. This organization is recognized today as the founding of the National Guard of the United States.
1642     Abel Tasman reaches New Zealand.
1769     Dartmouth College is founded by Reverend Eleazar Wheelock, with a royal charter from King George III, on land donated by Royal governor John Wentworth.
1784     Samuel Johnson (died), English poet and lexicographer (born 1709)
1809     Dr. Ephraim McDowell performed the first ovariotomy, removing a 22 pound tumor.
1816     Ernst Werner von Siemens (born), German engineer, inventor, and industrialist (died 1892)
1818     Mary Todd Lincoln (born), American wife of Abraham Lincoln, 17th First Lady of the United States (died 1882)
1902     Talcott Parsons (born), American sociologist (died 1979)
1903     Carlos Montoya (born), Spanish guitarist and composer (died 1993)
1906     Laurens van der Post (born), South African author (died 1996)
1924     Samuel Gompers (died), English-American labor leader (born 1850)
1948     Ted Nugent (born), American singer-songwriter, guitarist, and actor (The Amboy Dukes, Damn Yankees, and Damnocracy)
1949     The Knesset votes to move the capital of Israel to Jerusalem.
1953     Ben Bernanke (born), American economist, 14th Chairman of the Federal Reserve
1961     Grandma Moses (died), American painter (born 1860)
1972     Eugene Cernan and Harrison Schmitt begin the third and final Extra-vehicular activity (EVA) or "Moonwalk" of Apollo 17. To date they are the last humans to set foot on the Moon.
1988     Chairman of the Palestine Liberation Organization, Yasser Arafat, gives a speech at the United Nations General Assembly in Geneva, Switzerland after the United States authorities refused to give him a visa to enter the United States.
2003    Former Iraqi President Saddam Hussein is captured near his home town of Tikrit.
2005    Stanley Williams (died), American gang leader, co-founded the Crips (born 1953)
2006    Lamar Hunt (died), American businessman, co-founded the American Football League and World Championship Tennis (born 1932)
2012     Maurice Herzog (died), French mountaineer (born 1919)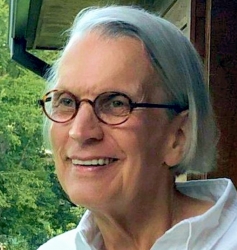 Interests include biological anthropology, evolution, social behavior, and human behavior. Conducted field research in the Tana River National Primate Reserve, Kenya and on Angaur, Palau, Micronesia, as well as research with captive nonhuman primates at the Yerkes National Primate Research Center and the Institute for Primate Research, National Museums of Kenya.