1684     Isaac Newton's derivation of Kepler's laws from his theory of gravity, contained in the paper De motu corporum in gyrum, is read to the Royal Society by Edmund Halley.
1822     César Franck (born), Belgian composer and organist (died 1890)
1830     Emily Dickinson (born), American poet (died 1886)
1851     Melvil Dewey (born), American librarian, created the Dewey Decimal System (died 1931)
1868     The first traffic lights are installed, outside the Palace of Westminster in London. Resembling railway signals, they use semaphore arms and are illuminated at night by red and green gas lamps.
1896     Alfred Nobel (died), Swedish chemist and engineer, invented Dynamite and founded the Nobel Prize (born 1833)
1901     The first Nobel Prizes are awarded.
1906     U.S. President Theodore Roosevelt wins the Nobel Peace Prize, becoming the first American to win a Nobel Prize.
1909     Red Cloud (died), American tribal chief (born 1822)
1909     Selma Lagerlöf becomes the first female writer to win the Nobel Prize in Literature
1911      Joseph Dalton Hooker (died), English botanist (born 1817)
1916     Walt Arfons (born), American race car driver (died 2013)
1927     The phrase "Grand Ole Opry" is used for the first time on-air.
1928     Dan Blocker (born), American actor (died 1972)
1946     Damon Runyon (died), American journalist and author (born 1884)
1955     The Mighty Mouse Playhouse premieres on television.
1956     Rod Blagojevich (born), American politician, 40th Governor of Illinois
1965     The Grateful Dead's first concert performance under this new name.
1967     Otis Redding (died), American singer-songwriter and producer (born 1941)
1978     Prime Minister of Israel Menachem Begin and President of Egypt Anwar Sadat are jointly awarded the Nobel Peace Prize.
1990     Armand Hammer (died), American businessman, founded Occidental Petroleum (born 1898)
2005    Eugene McCarthy (died), America politician (born 1916)
2005    Richard Pryor (died), American comedian and actor (born 1940)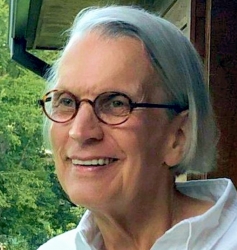 Interests include biological anthropology, evolution, social behavior, and human behavior. Conducted field research in the Tana River National Primate Reserve, Kenya and on Angaur, Palau, Micronesia, as well as research with captive nonhuman primates at the Yerkes National Primate Research Center and the Institute for Primate Research, National Museums of Kenya.