1594     Gustavus Adolphus (born) of Sweden  (died 1632)
1608     John Milton (born), English poet (died 1674)
1793     New York City's first daily newspaper, the American Minerva, is established by Noah Webster.
1872     In Louisiana, P. B. S. Pinchback becomes the first serving African-American governor of a U.S. state.
1883     Joseph Pilates (born), German physical culturist, developed Pilates (died 1967)
1897     Activist Marguerite Durand founds the feminist daily newspaper, La Fronde, in Paris.
1898     Emmett Kelly (born), American clown (died 1979)
1905     In France, the law separating church and state is passed.
1916     Kirk Douglas (born), American actor
1922     Redd Foxx (born), American comedian and actor (died 1991)
1934     Judi Dench (born), English actress
1950     Harry Gold is sentenced to 30 years in jail for helping Klaus Fuchs pass information about the Manhattan Project to the Soviet Union. His testimony is later instrumental in the prosecution of Julius and Ethel Rosenberg.
1953     General Electric announces that all communist employees will be discharged from the company.
1953     John Malkovich (born), American actor
1958     The John Birch Society is founded in the United States.
1960     The first episode of the world's longest-running television soap opera Coronation Street is broadcast in the United Kingdom.
1965     The Kecksburg UFO incident: a fireball is seen from Michigan to Pennsylvania; witnesses report something crashing in the woods near Pittsburgh. In 2005 NASA admits that it examined the object.
1966     Kirsten Gillibrand (born), American politician
1979     The eradication of the smallpox virus is certified, making smallpox the first and to date only human disease driven to extinction.
1996     Mary Leakey (died), English archaeologist and anthropologist (born 1913)
2008    The Governor of Illinois, Rod Blagojevich, is arrested by federal officials for a number of crimes including attempting to sell the United States Senate seat being vacated by President-elect Barack Obama's election to the Presidency.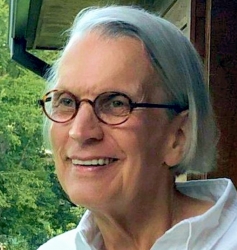 Interests include biological anthropology, evolution, social behavior, and human behavior. Conducted field research in the Tana River National Primate Reserve, Kenya and on Angaur, Palau, Micronesia, as well as research with captive nonhuman primates at the Yerkes National Primate Research Center and the Institute for Primate Research, National Museums of Kenya.