Every day I am assaulted with requests to take a survey.  At the grocery store, hardware store, office supply store, gas station, and restaurants I am admonished to take a survey about how we are doing.  It will only take a minute.  You can win something you really don't want or need and in rare cases, a few bucks.  Go online, fill out the survey and be a good citizen.  I am then admonished to please remember that my name is Precious, it was a pleasure to serve you today, and I hope you give me a 10.  Enough!!!
This is absurd.  For a while I tried to be a conscientious consumer and fill out surveys, but as time passed surveys have become obnoxious and meaningless.  Not only are we queried about the cleanliness of restrooms, the appearance of the store, the friendliness of staff, and fairness of prices; we are asked about our shopping, dining, or service experiences.  Did you have a good shopping experience at X?  Did you feel appreciated during your shopping experience?  How does your shopping experience at X compare with Y?
A Positive Shopping Experience?
If one were to exist, what would a "positive shopping experience" look like?  Does standing in a check-out line, joining hands, and singing "Kumbaya" equate to a good shopping experience?  What does this nonsense mean?  If I responded honestly to most surveys about my shopping experience, it would look like this.  I hate going to a brick and mortar store to shop.  Of course, I had a bad experience; it is something I find loathsome and a waste of time.  No matter if I found what I was looking for, at a reasonable price, and the salesperson actually knew something about the product, going shopping in a retail store is torture.  In reality, what I am looking for is typically not in stock, but I am told that we could "special order" it because I am a special customer.  We could match the price if you show us an ad for exactly same product, posted within the last 12 minutes, at a lower price not including taxes and additional charges, and certified by a public notary not residing in your home state.  If you need the help of a sales assistant, customer specialist, consumer advisor or modestly intelligent Homo sapiens employed by the store to facilitate the sale of products, good luck.  They are near extinction.
I have found that sales people are actually an obstacle to purchasing almost any item.  Save for telling me that Melba toast in on Isle 3, they are sources of misinformation or no information.  What is the warranty?  Let me look on the box.  Can I return it if it doesn't fit?  Ask the manager.  Do you really care if I buy this product or not?  Actually, I could care less.  I am paid minimum wage, given all the boring jobs, and only thinking about the hot date I have after work.  So how was my shopping experience?
The Surveys
We can thank America's entrepreneurial spirit and the internet for the proliferation of surveys.  Now any business owner can, with a couple of clicks of a mouse, design yet another survey with which to harass consumers.  SurveyGizmo, SurveyMonkey, Zoho, QuestionPro, Typeform, Survey Anyplace, Wufoo, SurveyMoz, RationalSurvey and SoGoSurvey, just to mention a few, are all websites dedicated to helping business owners obtain information about their business.  Let's face it, most people know almost nothing about designing a scientifically valid survey.  Oh some of you are saying that there is no such thing, and you may be right, but certainly some surveys are better and more revealing than others.
For these online websites, a couple of paragraphs provides one with all the information necessary to design a valid survey.  Just pay our fee and we will build your survey for you.  You can choose from a variety of pull down menus and bingo, your survey is ready for prime time.  For the record, psychologists and sociologists have spent decades developing scientific tools to measure attitudes and behavior.  I can say from my own professional experience, it is not an easy task.  The truism of surveys is GIGO (Garbage In, Garbage Out).
Rate How We Are Doing?
Developing hand in hand with the "quick and dirty" make-your-own-survey websites are websites providing the opportunity to rate almost anything and anyone – businesses, service providers, schools, teachers, plumbers, doctors, restaurants, etc.  For example, Google My Business, Better Business Bureau, Angie's List, Trip Advisor, Yelp, Facebook, G2 Crowd, TrustRadius, YP (Yellow Pages),  SuperPages, and SiteJabber, allow one to express their personal opinions with no attempt at objectivity.
Lest you think my curmudgeonly demeanor requires that I dismiss all rating schemes, there are some ratings I find useful.  Read that as there are some raters whose rating criteria are ones that are important to me.  For example, movie reviews are published opinions showing the biases of the reviewer.  As I often told my classes, paraphrasing Huey Pierce (Kingfish) Long while addressing the Louisiana General Assembly, "opinions are like assholes, everybody has one, and all others stink."  So I am able to review movies?  Of course, but are my reviews anything more than a personal opinion?  I have not studied the history of film, film criticism, or even the right way to craft a review.  On the other hand, there are people who have had extensive experience and training in literature and film, whose opinions are based on more than just personal preference.  Things like the quality of acting, set design, costumes, lighting, photographic expertise, and the abilities of the director all come into play in a good movie review.  One of my favorite reviewers, A.O. Scott, is not only a student of film, but literature as well, and has demonstrated repeatedly his analytical and critical skills in assessing movies.  As the chief film critic for the New York Times, his reviews are personal opinions, to be sure, but unlike mine, are based on years of education and experience.  His are good reviews.  You may not agree with his tastes, but he is knowledgeable.
Clearly, a culture of rating inflation has developed, and like grade inflation, the only acceptable rating is a 10, exceptional, best ever, an A, or some such.  This means that any attempt at an honest rating, is tantamount to condemnation.  Employees often know that anything less than a top rating is grounds for no pay raise, failure to be promoted, and potential dismissal.  This demand for excellent ratings, no matter performance, knowledge, individual loyalty, or type of job is absurd.
This cycle of surveys, ratings, and demand for uniformly excellent reviews must stop.  People need to understand that everyone cannot be the best, we are not all created equal, everyone is not a winner just for showing up, and you cannot be whatever you want to be, contrary to the doctrines of political correctness.  Expecting and requesting exceptional ratings completely ignores differences in performance, ability, knowledge, skill, etc.  Life just doesn't work like that and all the reviews and rating systems won't change the fundamental inequalities among people.
In sum, we have developed an emphasis on ratings and comparisons that are based on meaningless or misleading criteria.  Stop the endless surveys, stop the reviews by individuals lacking the judgement to make unbiased evaluations, and stop the relying anonymous reviewers for a meaningful measurement of performance.  If you review something have the guts to claim your opinion.  Imagine if businesses were not wasting the time and money to develop, administer, and analyze surveys, the amount of resources they would have to hire knowledgeable sales personnel, competent cashiers, and employees that actually gave a damn about the business and not just their paycheck.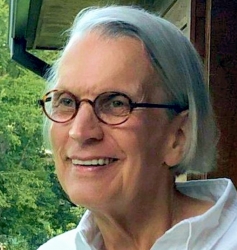 Interests include biological anthropology, evolution, social behavior, and human behavior. Conducted field research in the Tana River National Primate Reserve, Kenya and on Angaur, Palau, Micronesia, as well as research with captive nonhuman primates at the Yerkes National Primate Research Center and the Institute for Primate Research, National Museums of Kenya.