So why is everyone so outraged that an athlete didn't stand during the playing of the national anthem, or takes a knee, as he did in the recent San Francisco 49ers game?  Is it really an action that is worthy of national attention?  No!  Kaepernick is quoted in the Washington Post as saying,"…There are a lot of things that are going on that are unjust [that] people aren't being held accountable for. And that's something that needs to change. That's something that this country stands for — freedom, liberty, justice for all. And it's not happening for all right now."
He is right, but so what?  Kaepernick has an opinion about the current state of affairs in the US, as do I, but why is his protest so noteworthy?  It's not.  He is just an athlete playing a game that is mindlessly watched by millions on television.   Regrettably his behavior, and others like him, serve as a role model for a host of misguided kids.    Kaepernick is just another overpaid guy who plays a game for a living.  And I do mean overpaid.  He recently signed a 6 year, $114M contract with the San Francisco 49ers, including a$12.3M signing bonus, and $61M guaranteed salary,  for an average annual salary of $19M.  This is obscene.
That he now says he will donate $1M to groups that deal with racial inequality and police brutality is nothing more than a way to quieten the protests.  One million dollars is a lot of money, but not to Kaepernick.  That amount of money wouldn't make an acceptable tithe in most Christian churches.  So let's all relax.  Life is too short to worry about such antics.
Kaepernick has the right to stand on his head during the national anthem and fart Dixie if he wants, but why should we care?  While such behavior might be moderately offensive to some, is it noteworthy?  Perhaps, only if he did a particularly good rendition of Dixie, then he might have a future in comedy.  Professional athletes are not worthy of the attention they receive.  They play a game for a living.  We sink to new cultural lows when we use athletes as role models for human behavior in the real world.
Rather than focusing attention on what Kaepernick did or didn't do, our energies would be better spent thanking the police, firemen, EMTs, and our military for their service for the public good.  That one person chooses to express his opinion openly does not mean that America should come to a screeching halt.  It is a sad commentary on American society that the media devote any time to this kind of behavior.  There are certainly larger issues on which we should focus.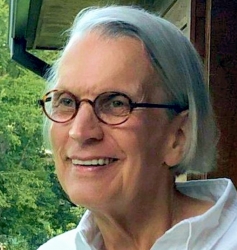 Interests include biological anthropology, evolution, social behavior, and human behavior. Conducted field research in the Tana River National Primate Reserve, Kenya and on Angaur, Palau, Micronesia, as well as research with captive nonhuman primates at the Yerkes National Primate Research Center and the Institute for Primate Research, National Museums of Kenya.