491    Zeno (died), Byzantine emperor (born 425)
715     Pope Constantine (died) (born 664)
1024    Pope Benedict VIII (died) (born 980)
1413     Henry V is crowned King of England.
1483    Edward IV of England (died) (born 1442)
1492    Lorenzo de' Medici (died), Italian ruler (born 1449)
1511      St John's College, Cambridge, England, founded by Lady Margaret Beaufort, receives its charter.
1553     François Rabelais (died), French monk and scholar (born 1494)
1585    The expedition organized by Sir Walter Raleigh departs England for Roanoke Island (now in North Carolina) to establish the Roanoke Colony.
1597    John Davenport, English minister (born), co-founded the New Haven Colony (died 1670)
1649    James Scott, 1st Duke of Monmouth (born), Dutch-English general (died 1685)
1682    Robert Cavelier de La Salle discovers the mouth of the Mississippi River, claims it for France and names it Louisiana.
1747    Simon Fraser (died), 11th Lord Lovat, Scottish soldier (born 1667)
1754    Christian Wolff (died), German philosopher (born 1679)
1761     William Law (died), English priest (born 1686)
1768    Sarah Fielding (died), English author (born 1710)
1770    Thomas Johann Seebeck (born), German physicist (died 1831)
1782    American War of Independence: Battle of the Saintes begins.
1806    William V, Prince of Orange (died) (born 1748)
1821     Charles Baudelaire (born), French poet and critic (died 1867)
1830    Eadweard Muybridge (born), English-American photographer (died 1904)
1835    Leopold II of Belgium (born) (died 1909)
1860    On his phonautograph machine, Édouard-Léon Scott de Martinville makes the oldest known recording of an audible human voice.
1865    American Civil War: Robert E. Lee surrenders the Army of Northern Virginia (26,765 troops) to Ulysses S. Grant at Appomattox Courthouse, Virginia, effectively ending the war.
1865    Charles Proteus Steinmetz (born), Polish-American mathematician and engineer (died 1923)
1867    Alaska Purchase: Passing by a single vote, the United States Senate ratifies a treaty with Russia for the purchase of Alaska.
1867    Charles Winckler (born), Danish tug of war competitor (died 1932)
1872    Erastus Corning (died), American businessman and politician (born 1794)
1876    Charles Goodyear (died), American politician (born 1804)
1888    Sol Hurok (born), Ukrainian-American talent manager (died 1974)
1909    The U.S. Congress passes the Payne-Aldrich Tariff Act.
1910     Abraham A. Ribicoff (born), American politician, 80th Governor of Connecticut (died 1998)
1922    Hans Fruhstorfer (died), German entomologist and explorer (born 1866)
1926    Hugh Hefner (born), American publisher, founded Playboy Enterprises
1929    Paule Marshall (born), American author
1932    Carl Perkins (born), American singer-songwriter and guitarist (died 1998)
1932    Jim Fowler (born), American zoologist and television host
1933    Fern Michaels (born), American author
1933    Jean-Paul Belmondo (born), French actor
1936    Ferdinand Tönnies (died), German sociologist and philosopher (born 1855)
1937    The Kamikaze arrives at Croydon Airport in London – it is the first Japanese-built aircraft to fly to Europe.
1939    Marian Anderson sings at the Lincoln Memorial, after being denied the right to sing at the Daughters of the American Revolution's Constitution Hall.
1942    Margo Smith (born), American singer-songwriter
1942    World War II: The Battle of Bataan/Bataan Death March- United States forces surrender on the Bataan Peninsula. The Japanese Navy launches an air raid on Trincomalee in Ceylon (Sri Lanka); Royal Navy aircraft carrier HMS Hermes and Royal Australian Navy Destroyer HMAS Vampire are sunk off the island's east coast.
1945    Dietrich Bonhoeffer (died), German pastor and theologian (born 1906)
1945    The United States Atomic Energy Commission is formedied
1947    The Journey of Reconciliation, the first interracial Freedom Ride begins through the upper South in violation of Jim Crow laws. The riders wanted enforcement of the United States Supreme Court's 1946 Irene Morgan decision that banned racial segregation in interstate travel.
1953    Hal Ketchum (born), American singer-songwriter and guitarist
1957    The Suez Canal in Egypt is cleared and opens to shipping.
1959    Frank Lloyd Wright (died), American architect, designed the Price Tower and Fallingwater (born 1867)
1959    Project Mercury: NASA announces the selection of the United States' first seven astronauts, whom the news media quickly dub the "Mercury Seven".
1961     The Pacific Electric Railway in Los Angeles, once the largest electric railway in the world, ends operations.
1963    Joe Scarborough (born), American lawyer, politician, and talk show host
1965    Astrodome opens. First indoor baseball game is playedied
1967    The first Boeing 737 (a 100 series) makes its maiden flight.
1969    The "Chicago Eight" plead not guilty to federal charges of conspiracy to incite a riot at the 1968 Democratic National Convention in Chicago, Illinois.
1969    The first British-built Concorde 002 makes its maiden flight from Filton to RAF Fairfordied
1971     Austin Peck (born), American actor
1980    The Iraqi regime of Saddam Hussein kills philosopher Muhammad Baqir al-Sadr and his sister Bint al-Huda after three days of torture.
1981     Eric Harris (born), American murderer, committed the Columbine High School massacre (died 1999)
1991     Georgia declares independence from the Soviet Union
1992    A U.S. Federal Court finds former Panamanian dictator Manuel Noriega guilty of drug and racketeering charges. He is sentenced to 30 years in prison.
2003    Baghdad falls to American forces;Saddam Hussein statue topples as Iraqis turn on symbols of their former leader, pulling down the statue and tearing it to pieces.
2005    Andrea Dworkin (died), American activist and author (born 1946)
2005    Wedding of Charles, Prince of Wales and Camilla Parker Bowles; Charles, Prince of Wales marries Camilla Parker Bowles in a civil ceremony at Windsor's Guildhall.
2009   In Tbilisi, Georgia, up to 60,000 people protest against the government of Mikheil Saakashvili.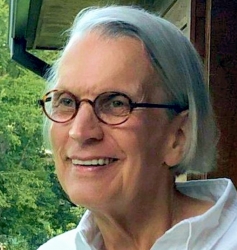 Interests include biological anthropology, evolution, social behavior, and human behavior. Conducted field research in the Tana River National Primate Reserve, Kenya and on Angaur, Palau, Micronesia, as well as research with captive nonhuman primates at the Yerkes National Primate Research Center and the Institute for Primate Research, National Museums of Kenya.