12        Caligula (born), Roman emperor (died 41)
1422    Henry V of England (died) (born 1386)
1422    King Henry V of England dies of dysentery while in France. His son, Henry VI becomes King of England at the age of 9 months.
1654    Ole Worm (died), Danish physician (born 1588)
1748    Jean-Étienne Despréaux (born), French ballet dancer, choreographer, composer, and playwright (died 1820)
1772    William Borlase (died), English geologist and historian (born 1695)
1803   Lewis and Clark start their expedition to the west by leaving Pittsburgh, Pennsylvania at 11 in the morning.
1811    Louis Antoine de Bougainville (died), French admiral and explorer (born 1729)
1864   During the American Civil War, Union forces led by General William T. Sherman launch an assault on Atlanta, Georgia.
1869   Mary Ward (died), Irish scientist (born 1827)
1878   Frank Jarvis (born), American sprinter (died 1933)
1886   An earthquake kills 100 in Charleston, South Carolina.
1888   Mary Ann Nichols (born 1845) is murdered. She is the first of Jack the Ripper's confirmed victims.
1895    German Count Ferdinand von Zeppelin patents his Navigable Balloon.
1897    Thomas Edison patents the Kinetoscope, the first movie projector.
1900   Gino Lucetti (born), Italian anarchist, attempted assassin of Benito Mussolini (died 1943)
1903   Arthur Godfrey (born), American radio and television host (died 1983)
1903   Vladimir Jankélévitch (born), French musicologist and philosopher (died 1985)
1908   William Saroyan (born), American author and playwright (died 1981)
1914    Richard Basehart (born), American actor (died 1984)
1916    Daniel Schorr (born), American journalist (died 2010)
1918    Alan Jay Lerner (born), American songwriter and composer (died 1986)
1920   The first radio news program is broadcast by 8MK in Detroit, Michigan.
1920   Wilhelm Wundt (died), German physician, psychologist, and philosopher (born 1832)
1924    Buddy Hackett (born), American actor and singer (died 2003)
1925    Moran Campbell (born), English-Canadian physician and academic, invented the venturi mask (died 2004)
1928   James Coburn (born), American actor (died 2002)
1935    Eldridge Cleaver (born), American activist and author (died 1998)
1935    Frank Robinson (born), American baseball player and manager
1939    J.I. Allison (born), American drummer and songwriter (The Crickets)
1943    The USS Harmon, the first U.S. Navy ship to be named after a black person, is commissioned.
1945    Bob Welch (born), American singer and guitarist (Fleetwood Mac and Paris) (died 2012)
1945    Itzhak Perlman (born), Israeli-American violinist and conductor
1945    Van Morrison (born), Irish singer-songwriter (Them)
1946    Jerome Corsi (born), American theorist and author
1949    Richard Gere (born), American actor, singer, and producer
1957    Gina Schock (born), American drummer, songwriter, and actress (The Go-Go's and Edie and the Eggs)
1957    The Federation of Malaya (now Malaysia) gains its independence from the United Kingdom.
1962    Trinidad and Tobago becomes independent.
1963    Reb Beach (born), American guitarist (Winger, Whitesnake, Night Ranger, and Dokken)
1969    Rocky Marciano (died), American boxer (born 1923)
1970    Amy Stein (born), American photographer
1973    John Ford (died), American actor, director, producer, and screenwriter (born 1894)
1979    Sally Rand (died), American actress and dancer (born 1904)
1980   After two weeks of nationwide strikes, the Polish government was forced to sign the Gdańsk Agreement, allowing for the creation of the trade union Solidarity.
1982   Anti-government demonstrations are held in 66 Polish cities to commemorate the second anniversary of the Gdańsk Agreement.
1984   Ted Ligety (born), American skier
1991    Kyrgyzstan declares its independence from the Soviet Union.
1992    Pascal Lissouba is inaugurated as the President of the Republic of the Congo.
1994    The Provisional Irish Republican Army declares a ceasefire.
1996    Saddam Hussein's troops seized Irbil after the Kurdish Masoud Barzani appealed for help to defeat his Kurdish rival PUK.
1997    Diana, Princess of Wales (born 1961), her companion Dodi Fayed (born 1955) and driver Henri Paul (born 1956) die in a car crash in Paris.
1998   North Korea reportedly launches Kwangmyŏngsŏng-1, its first satellite.
2002   Lionel Hampton (died), American pianist, composer, bandleader, and actor (born 1908)
2004   Carl Wayne (died), English singer and actor (The Move, The Hollies, and The Vikings) (born 1943)
2005   The record for the most number of penalty kicks (40) taken in a Penalty shootout in a football match was set during an FA Cup Preliminary Round Replay match between Tunbridge Wells and Littlehampton Town at the Culverden Stadium in England.
2006   Edvard Munch's famous painting The Scream, stolen on August 22, 2004, is recovered in a raid by Norwegian police.
2008  Ike Pappas (died), American journalist (born 1933)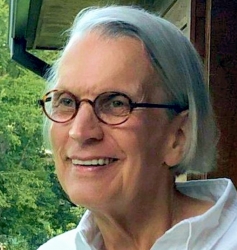 Interests include biological anthropology, evolution, social behavior, and human behavior. Conducted field research in the Tana River National Primate Reserve, Kenya and on Angaur, Palau, Micronesia, as well as research with captive nonhuman primates at the Yerkes National Primate Research Center and the Institute for Primate Research, National Museums of Kenya.