455     Emperor Petronius Maximus is stoned to death by an angry mob while fleeing Rome.
1578   King Henry III lays the first stone of the Pont Neuf (New Bridge), the oldest bridge of Paris, France.
1578   Martin Frobisher sails from Harwich in England to Frobisher Bay in Canada, eventually to mine fool's gold, used to pave streets in London.
1669   Citing poor eyesight, Samuel Pepys records the last event in his diary.
1678   Lady Godiva's procession through Coventry begins.
1680   Joachim Neander (died), German theologian and educator (born 1650)
1683   Jean-Pierre Christin (born), French physicist, mathematician, and astronomer, invented the Celsius thermometer (died 1755)
1790   Manuel Quimper explores the Strait of Juan de Fuca.
1790   The United States enacts its first copyright statute, the Copyright Act of 1790.
1801   Johann Georg Baiter (born), Swiss philologist (died 1887)
1805   French and Spanish forces begin the assault against British forces occupying Diamond Rock.
1809   Joseph Haydn (died), Austrian composer (born 1732)
1819   Walt Whitman (born), American poet and author (died 1892)
1831   Samuel Bentham (died), English engineer and architect (born 1757)
1837   Joseph Grimaldi (died) English comedian and actor, created the clown (born 1779)
1838   Henry Sidgwick (born), English economist and philosopher (died 1900)
1847   Thomas Chalmers (died), Scottish minister and economist (born 1780)
1852   Francisco Moreno (born), Argentinian explorer and academic (died 1919)
1852   Julius Richard Petri (born), German microbiologist, invented the Petri dish (died 1921)
1854   The civil death procedure is abolished in France.
1857   Pope Pius XI (born) (died 1939)
1859   The clock tower at the Houses of Parliament, which houses Big Ben, starts keeping time.
1864   American Civil War Overland Campaign: Battle of Cold Harbor      The Army of Northern Virginia under Robert E. Lee engages the Army of the Potomac under Ulysses S. Grant and George Meade.
1879   Gilmores Garden in New York, New York is renamed Madison Square Garden by William Henry Vanderbilt and is opened to the public at 26th Street and Madison Avenue.
1889   Johnstown Flood: Over 2,200 people die after a dam fails and sends a 60-foot (18-meter) wall of water over the town of Johnstown, Pennsylvania.
1894   Fred Allen (born), American comedian, actor, and radio host (died 1956)
1898   Norman Vincent Peale (born), American minister and author (died 1993)
1901   Alfredo Antonini (born), Italian-American conductor and composer (died 1983)
1908   Don Ameche (born), American actor and singer (died 1993)
1909   The National Negro Committee, forerunner to the National Association for the Advancement of Colored People, convenes for the first time.
1910   Elizabeth Blackwell (died), English-American physician (born 1821)
1910   The creation of the Union of South Africa.
1911    The hull of the ocean liner RMS Titanic is launched.
1911    The President of Mexico Porfirio Díaz flees the country during the Mexican Revolution.
1923   Ellsworth Kelly (born), American painter and sculptor
1923   Rainier III (born), Prince of Monaco (died 2005)
1927   The last Ford Model T rolls off the assembly line after a production run of 15,007,003 vehicles.
1929   The first talking Mickey Mouse cartoon, "The Karnival Kid", is released.
1930   Clint Eastwood (born), American actor, director, producer, and politician
1938   Johnny Paycheck (born), American singer-songwriter and guitarist (died 2003)
1938   Peter Yarrow (born), American singer-songwriter, guitarist, and producer (Peter, Paul and Mary)
1942   World War II: Imperial Japanese Navy midget submarines begin a series of attacks on Sydney, Australia.
1943   Joe Namath (born), American football player and actor
1948   John Bonham (born), English drummer and songwriter (Led Zeppelin and Band of Joy) (died 1980)
1949   Tom Berenger (born), American actor and producer
1960   Walther Funk (died), German economist and politician (born 1890)
1961    The Union of South Africa becomes the Republic of South Africa.
1965   Brooke Shields (born), American model, actress, and producer
1970   The Ancash earthquake causes a landslide that buries the town of Yungay, Peru; more than 47,000 people are killed.
1971    In accordance with the Uniform Monday Holiday Act passed by the U.S. Congress in 1968, observation of Memorial Day occurs on the last Monday in May for the first time, rather than on the traditional Memorial Day of May 30.
1973   The United States Senate votes to cut off funding for the bombing of Khmer Rouge targets within Cambodia, hastening the end of the Cambodian Civil War.
1976   Colin Farrell (born), Irish actor
1977    The Trans-Alaska Pipeline System completed.
1983   Jack Dempsey (died), American boxer (born 1895)
1985   Gaston Rébuffat (died), French mountaineer (born 1921)
1996   Timothy Leary (died), American psychologist and author (born 1920)
2001   Arlene Francis (died), American actress (born 1907)
2005  Vanity Fair reveals that Mark Felt was Deep Throat.
2009  Millvina Dean (died), last remaining survivor of the sinking of the RMS Titanic (born 1912)
2013   Jean Stapleton (died), American actress and singer (born 1923)
2013   The asteroid 1998 QE2 and its moon make their closest approach to Earth for the next two centuries.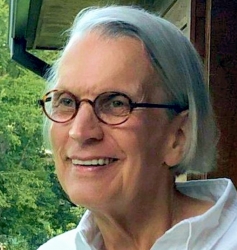 Interests include biological anthropology, evolution, social behavior, and human behavior. Conducted field research in the Tana River National Primate Reserve, Kenya and on Angaur, Palau, Micronesia, as well as research with captive nonhuman primates at the Yerkes National Primate Research Center and the Institute for Primate Research, National Museums of Kenya.