1495   Friar John Cor records the first known batch of Scotch whisky.
1533   Anne Boleyn is crowned Queen of England.
1535    Combined forces loyal to Charles V attack and expel the Ottomans from Tunis during the Conquest of Tunis.
1571    John Story (died), English martyr (born 1504)
1637   Jacques Marquette (born), French missionary and explorer (died 1675)
1648   The Roundheads defeat the Cavaliers at the Battle of Maidstone in the Second English Civil War.
1660   Mary Dyer (born 1611) is hanged for defying a law banning Quakers from the Massachusetts Bay Colony.
1779    Benedict Arnold, a general in the Continental Army during the American Revolutionary War, is court-martialed for malfeasance.
1792   Kentucky is admitted as the 15th state of the United States.
1794   The battle of the Glorious First of June is fought, the first naval engagement between Britain and France during the French Revolutionary Wars.
1796   Tennessee is admitted as the 16th state of the United States.
1801   Brigham Young, American religious leader 2nd President of The Church of Jesus Christ of Latter-day Saints (died 1877)
1812   War of 1812: The U.S. President James Madison asks the Congress to declare war on the United Kingdom.
1813   James Lawrence, the mortally-wounded commander of the USS Chesapeake, gives his final order: "Don't give up the ship!"
1815    Napoleon swears fidelity to the Constitution of France.
1825   John Hunt Morgan (born), American general (died 1864)
1831   James Clark Ross discovers the Magnetic North Pole.
1843   Henry Faulds (born), Scottish physician and missionary, developed fingerprinting (died 1930)
1861   American Civil War, Battle of Fairfax Court House (June 1861): the first land battle of the American Civil War after the Battle of Fort Sumter, producing the first Confederate combat casualty.
1862   American Civil War, Peninsula Campaign: the Battle of Seven Pines (or the Battle of Fair Oaks) ends inconclusively, with both sides claiming victory.
1868   James Buchanan (died), American lawyer and politician, 15th President of the United States (born 1791)
1868   The Treaty of Bosque Redondo is signed, allowing the Navajos to return to their lands in Arizona and New Mexico.
1872   James Gordon Bennett, Sr. (died), American publisher, founded the New York Herald (born 1795)
1889   Charles Kay Ogden (born), English linguist and philosopher (died 1957)
1890   The United States Census Bureau begins using Herman Hollerith's tabulating machine to count census returns.
1907   Frank Whittle (born), English engineer and inventor, developed the jet engine (died 1996)
1912    Herbert Tichy (born), Austrian geologist, author, and mountaineer (died 1987)
1916    Louis Brandeis becomes the first Jew appointed to the United States Supreme Court.
1921    Nelson Riddle (born), American composer and bandleader (died 1985)
1922   Joan Caulfield (born), American actress and model (died 1991)
1926   Andy Griffith (born), American actor, singer, producer, and screenwriter (died 2012)
1926   Marilyn Monroe (born), American model, actress, and singer (died 1962)
1927   Lizzie Borden (died), American accused murderer (born 1860)
1933   Charles Wilson (born), American lieutenant and politician (died 2010)
1934   Pat Boone (born), American singer-songwriter and actor
1935   Reverend Ike (born), American minister (died 2009)
1939   Cleavon Little (born), American actor and singer (died 1992)
1941    Alexander V. Zakharov (born), Russian physicist and astronomer
1941    Hans Berger (died), German neurologist (born 1873)
1941    Hugh Walpole (died), New Zealand-English author (born 1884)
1943   British Overseas Airways Corporation Flight 777 is shot down over the Bay of Biscay by German Junkers Ju 88s, killing the actor Leslie Howard and leading to speculation that its shooting down was an attempt to kill the British Prime Minister Winston Churchill.
1943   Leslie Howard (died), English actor, director, and producer (born 1893)
1947   Ron Dennis (born), English businessman, founded the McLaren Group
1947   Ronnie Wood (born), English guitarist, songwriter, and producer (The Jeff Beck Group, Rolling Stones, Faces, The Birds, and The New Barbarians)
1948   Powers Boothe (born), American actor
1948   Sonny Boy Williamson I (died), American singer and harmonica player (born 1914)
1948   Tom Sneva (born), American race car driver
1950   Wayne Nelson (born), American singer and bass player (Little River Band)
1952   John Dewey (died), American psychologist and philosopher (born 1859)
1953   Ronnie Dunn (born), American singer-songwriter and guitarist (Brooks & Dunn)
1955    Tony Snow (born), American journalist, 26th White House Press Secretary (died 2008)
1958   Charles de Gaulle comes out of retirement to lead France by decree for six months.
1959   Alan Wilder (born), English singer-songwriter, keyboard player, and producer (Depeche Mode and Recoil)
1959   Martin Brundle (born), English race car driver and sportscaster
1960   New Zealand's first official television broadcast commences at 7.30 pm from Auckland.
1960   Simon Gallup (born), English bass player (The Cure, Fools Dance, The Magazine Spies, and Lockjaw)
1962   The Pilkington Committee on Broadcasting concludes, among other things, that the British public did not want commercial radio broadcasting.
1963   Kenya gains internal self-rule (Madaraka Day).
1963   Mike Joyce (born), English drummer (The Smiths and Buzzcocks)
1968   Helen Keller (died), American author and activist (born 1880)
1971    Reinhold Niebuhr (died), American theologian (born 1892)
1973   Heidi Klum (born), German-American model, actress, fashion designer, and producer
1974   Ashok Jadeja (born), Indian con-artist
1974   The Heimlich maneuver for rescuing choking victims is published in the journal Emergency Medicine.
1979   The first black-led government of Rhodesia (now Zimbabwe) in 90 years takes power.
1980   Arthur Nielsen (died), American businessman, founded the ACNielsen Company (born 1897)
1980   Cable News Network (CNN) begins broadcasting.
1989   Aurelio Lampredi (died), Italian engineer, designed the Ferrari Lampredi engine (born 1917)
1990   George H. W. Bush and Mikhail Gorbachev sign a treaty to end chemical weapon production.
1991    David Ruffin (died), American singer and drummer (The Temptations) (born 1941)
1999   Christopher Cockerell (died), English engineer, invented the hovercraft (born 1910)
2001   Hank Ketcham (died), American cartoonist, created Dennis the Menace (born 1920)
2003  The People's Republic of China begins filling the reservoir behind the Three Gorges Dam.
2008  Yves Saint Laurent (died), French fashion designer, founded Saint Laurent Paris (born 1936)
2009  Air France Flight 447 crashes into the Atlantic Ocean off the coast of Brazil on a flight from Rio de Janeiro to Paris. All 228 passengers and crew are killed.
2009  General Motors files for Chapter 11 bankruptcy. It is the fourth largest United States bankruptcy in history.
2009  Vincent O'Brien (died), Irish horse trainer (born 1917)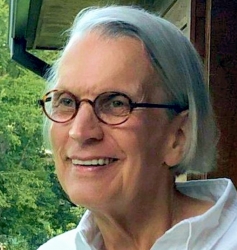 Interests include biological anthropology, evolution, social behavior, and human behavior. Conducted field research in the Tana River National Primate Reserve, Kenya and on Angaur, Palau, Micronesia, as well as research with captive nonhuman primates at the Yerkes National Primate Research Center and the Institute for Primate Research, National Museums of Kenya.