1464    Pope Paul II succeeds Pope Pius II as the 211th pope.
1483   Louis XI of France (died) (born 1423)
1720    Samuel Whitbread (born), English brewer and politician, founded Whitbread (died 1796)
1748    Jacques-Louis David (born), French painter (died 1825)
1791    HMS Pandora sinks after having run aground on a reef the previous day.
1797    Mary Shelley (born), English author and playwright (died 1851)
1800   Gabriel Prosser postpones a planned slave rebellion in Richmond, Virginia, but is arrested before he can make it happen.
1812    Agoston Haraszthy (born), Hungarian-American businessman, founded Buena Vista Winery (died 1869)
1813    Creek War – Fort Mims massacre: Creek "Red Sticks" kill over 500 settlers (including over 250 armed militia) in Fort Mims, north of Mobile, Alabama.
1821    Anita Garibaldi (born), Brazilian wife of Giuseppe Garibaldi (died 1849)
1835    Melbourne is founded.
1836   The city of Houston is founded by Augustus Chapman Allen and John Kirby Allen
1852    Jacobus Henricus van 't Hoff (born), Dutch chemist, Nobel Prize laureate (died 1911)
1856    Carl David Tolmé Runge (born), German mathematician, physicist, and spectroscopist (died 1927)
1860   Isaac Levitan (born), Russian painter (died 1900)
1862   American Civil War – Battle of Richmond: Confederates under Edmund Kirby Smith rout Union forces under General Horatio Wright.
1871    Ernest Rutherford (born), New Zealand-English physicist and chemist, Nobel Prize laureate (died 1937)
1893   Huey Long (born), American lawyer and politician, 40th Governor of Louisiana (died 1935)
1894   Erik von Holst (born), Estonian-German sailor (died 1962)
1896   Raymond Massey (born), Canadian-American actor and playwright (died 1983)
1898   Shirley Booth (born), American actress and singer (died 1992)
1906   Hans Auer (died), Swiss-Austrian architect, designed the Federal Palace of Switzerland (born 1847)
1906   Joan Blondell (born), American actress and singer (died 1979)
1908   Fred MacMurray (born), American actor and singer (died 1991)
1909   Burgess Shale fossils are discovered by Charles Doolittle Walcott.
1918    Ted Williams (born), American baseball player and manager (died 2002)
1924    Geoffrey Beene (born), American fashion designer (died 2004)
1930   Warren Buffett (born), American businessman and philanthropist
1935    John Phillips (born), American singer-songwriter and guitarist (The Mamas & the Papas) (died 2001)
1937    Bruce McLaren (born), New Zealand race car driver, founded the McLaren racing team (died 1970)
1938   Max Factor, Sr. (died), Polish-American make-up artist and businessman, founded the Max Factor Company (born 1877)
1943    Jean-Claude Killy (born), French skier
1945    Hong Kong is liberated from Japan by British Armed Forces.
1945    The Supreme Commander of the Allied Forces, General Douglas MacArthur lands at Atsugi Air Force Base.
1946    Peggy Lipton (born), American model and actress
1956    The Lake Pontchartrain Causeway opens.
1962    Japan conducts a test of the NAMC YS-11, its first aircraft since World War II and its only successful commercial aircraft from before or after the war.
1963    The Hotline between the leaders of the U.S.A. and the Soviet Union goes into operation.
1967    Thurgood Marshall is confirmed as the first African American Justice of the Supreme Court of the United States.
1971    Lars Frederiksen (born), American singer-songwriter and guitarist (Rancid, Lars Frederiksen and the Bastards, and UK Subs)
1972    Cameron Diaz (born), American model and actress
1982   Andy Roddick (born), American tennis player
1984   STS-41-D: The Space Shuttle Discovery takes off on its maiden voyage.
1985    Taylor Caldwell (died), English-American author (born 1900)
1995    NATO launches Operation Deliberate Force against Bosnian Serb forces.
1995    Sterling Morrison (died), American guitarist and singer (The Velvet Underground) (born 1942)
2003   Charles Bronson (died), American actor (born 1921)
2003   Donald Davidson (died), American philosopher (born 1917)
2004   Indian Larry (died), American motorcycle rider and stuntman (born 1949)
2006   Glenn Ford (died), Canadian-American actor (born 1916)
2013   Seamus Heaney (died), Irish poet and playwright, Nobel Prize laureate (born 1939)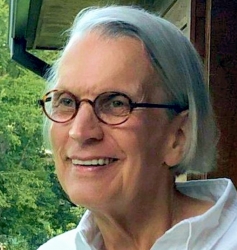 Interests include biological anthropology, evolution, social behavior, and human behavior. Conducted field research in the Tana River National Primate Reserve, Kenya and on Angaur, Palau, Micronesia, as well as research with captive nonhuman primates at the Yerkes National Primate Research Center and the Institute for Primate Research, National Museums of Kenya.