65        Luca (died), Roman poet (born 39)
313       Battle of Tzirallum: Emperor Licinius defeats Maximinus II and unifies the Eastern Roman Empire.
1245    Philip III of France (born) (died 1285)
1492    Spain gives Christopher Columbus his commission of exploration.
1513     Edmund de la Pole, Yorkist pretender to the English throne, is executed on the orders of Henry VIII.
1557     Mapuche leader Lautaro is killed by Spanish forces at the Battle of Mataquito in Chile.
1623    François de Laval (born), French-Canadian bishop (died 1708)
1651     Jean-Baptiste de La Salle (born), French priest, reformer, and saint (died 1719)
1662    Mary II of England (born) (died 1694)
1696    Robert Plot (died), English chemist (born 1640)
1723     Mathurin Jacques Brisson (born), French zoologist and philosopher (died 1806)
1736    Johann Albert Fabricius (died), German scholar (born 1668)
1758    François d'Agincourt (died), French organist and composer (born 1684)
1770    David Thompson (born), English-Canadian explorer (died 1857)
1777     Carl Friedrich Gauss (born), German mathematician (died 1855)
1789    On the balcony of Federal Hall on Wall Street in New York City, George Washington takes the oath of office to become the first elected President of the United States.
1792    John Montagu (died), 4th Earl of Sandwich, English politician (born 1718)
1795    Jean-Jacques Barthélemy (died), French numismatist (born 1716)
1803    The United States purchases the Louisiana Territory from France for $15 million, more than doubling the size of the young nation.
1812     The Territory of Orleans becomes the 18th U.S. state under the name Louisiana.
1829    Ferdinand von Hochstetter (born), Austrian geologist (died 1884)
1838    Nicaragua declares independence from the Central American Federation.
1857    Eugen Bleuler (born), Swiss psychiatrist (died 1940)
1863    A 65-man French Foreign Legion infantry patrol fights a force of nearly 2,000 Mexican soldiers to nearly the last man in Hacienda Camarón, Mexico.
1865    Robert FitzRoy (died), English admiral, meteorologist, and politician, 2nd Governor of New Zealand (born 1805)
1871     The Camp Grant Massacre takes place in Arizona Territory.
1875    Jean-Frédéric Waldeck (died), French explorer, lithographer, and cartographer (born 1766)
1877    Alice B. Toklas (born), American-French businesswoman (died 1967)
1879    Emma Smith (died), American wife of Joseph Smith (born 1804)
1883    Édouard Manet (died), French painter (born 1832)
1885    Governor of New York David B. Hill signs legislation creating the Niagara Reservation, New York's first state park, ensuring that Niagara Falls will not be devoted solely to industrial and commercial use.
1891     Joseph Leidy (died), American paleontologist and author (born 1823)
1894    Coxey's Army reaches Washington, D.C. to protest the unemployment caused by the Panic of 1893.
1895    Philippe Panneton (born), Canadian physician, diplomat, and academic (died 1960)
1900    Casey Jones (died),
1900    Casey Jones, American engineer (born 1863) dies in a train wreck in Vaughn, Mississippi, while trying to make up time on the Cannonball Express.
1900    Hawaii becomes a territory of the United States, with Sanford B. Dole as governor.
1902    Theodore Schultz (born), American economist, Nobel Prize laureate (died 1998)
1903    Emily Stowe (died), Canadian physician and activist (born 1831)
1904    The Louisiana Purchase Exposition World's Fair opens in St. Louis, Missouri.
1905    Sergey Nikolsky (born), Russian mathematician (died 2012)
1907    Honolulu, Hawaii becomes an independent city.
1908    Eve Arde (born), American actress (died 1990)
1916     Robert Shaw (born), American conductor (died 1999)
1923    Al Lewis (born), American actor (died 2006)
1923    Percy Heath (born), American bassist (Heath Brothers and Modern Jazz Quartet) (died 2005)
1925    Johnny Horton (born), American singer and guitarist (died 1960)
1926    Cloris Leachman, American actress
1927    Douglas Fairbanks and Mary Pickford become the first celebrities to leave their footprints in concrete at Grauman's Chinese Theater in Hollywood.
1927    The Federal Industrial Institute for Women opens in Alderson, West Virginia, as the first women's federal prison in the United States.
1933    Willie Nelson (born), American singer-songwriter, guitarist, producer, and actor (The Highwaymen)
1936    A. E. Housman (died), English poet and scholar (born 1859)
1938    The animated cartoon short Porky's Hare Hunt debuts in movie theaters, introducing Happy Rabbit (a prototype of Bugs Bunny).
1938    The first televised FA Cup Final takes place between Huddersfield Town and Preston North End.
1939    NBC inaugurates its regularly scheduled television service in New York City, broadcasting President Franklin D. Roosevelt's N.Y. World's Fair opening day ceremonial address.
1939    The 1939-40 New York World's Fair opens.
1943    Beatrice Webb (died), Baroness Passfield, English sociologist and economist (born 1858)
1943    Bobby Vee (born), American singer
1943    Otto Jespersen (died), Danish philologist (born 1860)
1943    World War II: Operation Mincemeat: The submarine HMS Seraph surfaces in the Mediterranean Sea off the coast of Spain to deposit a dead man planted with false invasion plans and dressed as a British military intelligence officer.
1945    Adolf Hitle (died)r, Austrian-German politician, Chancellor of Germany (born 1889)
1945    Eva Braun (died), German wife of Adolf Hitler (born 1912)
1945    World War II: Führerbunker: Adolf Hitler and Eva Braun commit suicide after being married for one day. Soviet soldiers raise the Victory Banner over the Reichstag building.
1947    In Nevada, the Boulder Dam is renamed the Hoover Dam a second time.
1948    Alexander Onassis (born), American-Greek son of Aristotle Onassis (died 1973)
1948    In Bogotá, Colombia, the Organization of American States is established.
1953    Merrill Osmond (born), American singer, bass player, and actor (The Osmonds)
1956    Alben W. Barkley (died), American lawyer and politician, 35th Vice President of the United States (born 1877)
1957    Aviva Chomsky (born), American historian and author
1961     K-19, the first Soviet nuclear submarine equipped with nuclear missiles, is commissioned.
1963    The Bristol Bus Boycott is held in Bristol to protest the Bristol Omnibus Company's refusal to employ Black or Asian bus crews, drawing national attention to racial discrimination in the United Kingdom.
1966    The Church of Satan is established at the Black House in San Francisco, California.
1969    Paulo Jr. (born), Brazilian bass player and songwriter (Sepultura)
1969    Warren Defever (born), American bass player and producer (His Name Is Alive and Elvis Hitler)
1970    Inger Stevens (died), Swedish-American actress (born 1934)
1971     John Boyne (born), Irish author
1973    Watergate Scandal: U.S. President Richard Nixon announces that top White House aides H.R. Haldeman, John Ehrlichman and others have resigned.
1974    Agnes Moorehead (died), American actress (born 1900)
1975    Fall of Saigon: Communist forces gain control of Saigon. The Vietnam War formally ends with the unconditional surrender of South Vietnamese president Duong Van Minh.
1976    Amanda Palmer, American singer-songwriter and pianist (The Dresden Dolls and Evelyn Evelyn)
1980    Accession of Queen Beatrix of the Netherlands.
1982    Kirsten Dunst, American actress and singer
1983    Edouard Wyss-Dunant (died), Swiss physician and mountaineer (born 1897)
1983    George Balanchine (died), Russian dancer and choreographer (born 1904)
1983    Muddy Waters (died), American singer-songwriter, guitarist, and bandleader (born 1913)
1989    Sergio Leone (died), Italian director, producer, and screenwriter (born 1929)
1993    CERN announces World Wide Web protocols will be free.
1993    Monica Seles is stabbed by Günter Parche, an obsessed fan, during a quarterfinal match of the 1993 Citizen Cup in Hamburg, Germany
1994    Formula One racing driver Roland Ratzenberger is killed in a crash during the qualifying session of the San Marino Grand Prix run at Autodromo Enzo e Dino Ferrari outside Imola, Italy.
1994    Roland Ratzenberger (died), Austrian race car driver (born 1960)
1995    U.S. President Bill Clinton becomes the first President to visit Northern Ireland.
1999    Cambodia joins the Association of Southeast Asian Nations (ASEAN) bringing the number of members to 10.
1999    Darrell Sweet (died), English drummer (Nazareth) (born 1947)
2003    Mark Berger (died), American economist and educator (born 1955)
2003    Possum Bourne (died), New Zealand race car driver (born 1956)
2004   U.S. media release graphic photos of American soldiers abusing and sexually humiliating Iraqi prisoners at Abu Ghraib prison.
2007    Gordon Scott (died), American actor (born 1927)
2007    Tom Poston (died), American actor (born 1921)
2007    Zola Taylor (died), American singer (The Platters) (born 1938)
2009   Chrysler files for Chapter 11 bankruptcy.
2009   Seven people are killed and 17 injured at a Queen's Day parade in Apeldoorn, Netherlands in an attempted assassination on Queen Beatrix.
2009   Venetia Burney (died), English girl who named Pluto (born 1918)
2012    Tomás Borge (died), Nicaraguan politician and poet, co-founded the Sandinista National Liberation Front (born 1930)
2013    Emil Frei (died), American physician and oncologist (born 1924)
2013    Mike Gray (died), American director, producer, and screenwriter (born 1935)
2013    Queen Beatrix of the Netherlands abdicates and Willem-Alexander becomes King of the Netherlands.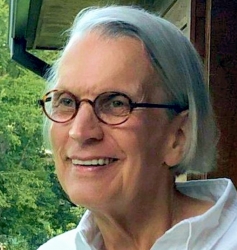 Interests include biological anthropology, evolution, social behavior, and human behavior. Conducted field research in the Tana River National Primate Reserve, Kenya and on Angaur, Palau, Micronesia, as well as research with captive nonhuman primates at the Yerkes National Primate Research Center and the Institute for Primate Research, National Museums of Kenya.