1380    Catherine of Siena (died), Italian saint (born 1347)
1429    Joan of Arc arrives to relieve the Siege of Orleans.
1483    Gran Canaria, the main island of the Canary Islands is conquered by the Kingdom of Castile.
1587    Francis Drake leads a raid in the Bay of Cádiz, sinking at least 23 ships of the Spanish fleet.
1594    Thomas Cooper (died), English bishop, lexicographer, and theologian (born 1517)
1636    Esaias Reusner (born), German lute player and composer (died 1679)
1667    John Arbuthnot (born), Scottish-English physician and polymath (died 1735)
1672    Franco-Dutch War: Louis XIV of France invades the Netherlands.
1698    Charles Cornwallis (died), 3rd Baron Cornwallis, English politician (born 1655)
1707    George Farquhar (died), Irish playwright (born 1678)
1727     Jean-Georges Noverre (born), French ballet dancer (died 1810)
1745    Oliver Ellsworth (born), American lawyer and politician, 3rd Chief Justice of the United States (died 1807)
1768    Georg Brandt (died), Swedish chemist and mineralogist (born 1694)
1770    James Cook arrives at and names Botany Bay, Australia.
1771     Francesco Bartolomeo Rastrelli (died), French-Italian architect, designed Winter Palace and Catherine Palace (born 1700)
1776    Edward Wortley Montagu (died), English author and explorer (born 1713)
1781     American Revolutionary War: British and French ships clash in the Battle of Fort Royal off the coast of Martinique.
1793    John Michell (died), English geologist (born 1724)
1798    Nikolaus Poda von Neuhaus (died), Austrian entomologist (born 1723)
1810     Thomas Adolphus Trollope (born), English author and journalist (died 1892)
1854    Henri Poincaré (born), French mathematician, physicist, and engineer (died 1912)
1861     American Civil War: Maryland's House of Delegates votes not to secede from the Union.
1862    American Civil War: New Orleans, Louisiana falls to Union forces under Admiral David Farragut.
1863    William Randolph Hearst (born), American publisher and politician, founded the Hearst Corporation (died 1951)
1868    Alice Keppel (born), English mistress of King Edward VII (died 1947)
1879    Thomas Beecham (born), English conductor (died 1961)
1882    The "Elektromote" – forerunner of the trolleybus – is tested by Ernst Werner von Siemens in Berlin.
1895    Malcolm Sargent (born), English organist, composer, and conductor (died 1967)
1899    Duke Ellington (born), American pianist, composer, and bandleader (died 1974)
1901     Hirohito (born), Japanese emperor (died 1989)
1903    Paul du Chaillu (died), French-American anthropologist (born 1835)
1905    Ignacio Cervantes (died), Cuban pianist and composer (born 1847)
1910     The Parliament of the United Kingdom passes the People's Budget, the first budget in British history with the expressed intent of redistributing wealth among the British public.
1912     Richard Carlson (born), American actor, director, and screenwriter (died 1977)
1916     Easter Rising: Martial law in Ireland is lifted and the rebellion is officially over with the surrender of Irish nationalists to British authorities in Dublin.
1916     Jørgen Pedersen Gram (died), Danish mathematician (born 1850)
1928    Carl Gardner (born), American singer (The Coasters) (died 2011)
1929    Ray Barretto (born), American conga player (died 2006)
1933    Rod McKuen (born), American singer-songwriter and poet
1936    April Stevens (born), American singer (Nino Tempo & April Stevens)
1936    Zubin Mehta (born), Indian conductor
1937    Hasil Adkins (born), American singer-songwriter and guitarist (died 2005)
1938    Bernard Madoff (born), American businessman and financier
1938    Klaus Voormann (born), German bass player and producer (Manfred Mann and Plastic Ono Band)
1944    Richard Kline (born), American actor and director
1945    Adolf Hitler marries his longtime partner Eva Braun in a Berlin bunker and designates Admiral Karl Dönitz as his successor. Both Hitler and Braun commit suicide the following day.
1945    The Dachau concentration camp is liberated by United States troops.
1945    World War II: HMS Goodall K479 is torpedoed by U-286 outside the Kola Inlet becoming the last ship of the Royal Navy sunk in the European theatre of World War II.
1945    World War II: Start of Operation Manna.
1946    Father Divine, a controversial religious leader who claims to be God, marries the much-younger Edna Rose Ritchings, a celebrated anniversary in the International Peace Mission movement.
1946    The International Military Tribunal for the Far East convenes and indicts former Prime Minister of Japan Hideki Tojo and 28 former Japanese leaders for war crimes.
1947    Irving Fisher (died), American economist (born 1867)
1947    Jim Ryun (born), American runner and politician
1947    Joey Levine (born), American singer-songwriter and producer
1947    Tommy James (born), American singer-songwriter, guitarist, and producer (Tommy James and the Shondells)
1950    Debbie Stabenow (born), American politician
1951     Dale Earnhardt (born), American race car driver (died 2001)
1951     Ludwig Wittgenstein (died), Austrian-English philosopher (born 1889)
1952    Nora Dunn (born), American actress
1953    The first U.S. experimental 3D-TV broadcast showed an episode of Space Patrol on Los Angeles ABC affiliate KECA-TV.
1956    Harold Bride (died), English junior wireless officer on the RMS Titanic (born 1890)
1957    Daniel Day-Lewis (born), English-Irish actor
1957    Mark Kendall (born), American guitarist and songwriter (Great White)
1957    Timothy Treadwell (born), American ecologist (died 2003)
1958    Martin Whitmarsh (born), English businessman
1958    Michelle Pfeiffer (born), American actress and singer
1965    Pakistan's Space and Upper Atmosphere Research Commission (SUPARCO) successfully launches its seventh rocket in its Rehber series.
1967    After refusing induction into the United States Army the day before (citing religious reasons), Muhammad Ali is stripped of his boxing title.
1968    The controversial musical Hair opens on Broadway.
1970     United States and South Vietnamese forces invade Cambodia to hunt Viet Cong.
1970    Andre Agassi (born), American tennis player
1970    Uma Thurman (born), American actress
1971     Sam Michael (born), Australian engineer
1974    Watergate Scandal: President Richard Nixon announces the release of edited transcripts of White House tape recordings relating to the scandal.
1975    Vietnam War: Operation Frequent Wind: The U.S. begins to evacuate U.S. citizens from Saigon prior to an expected North Vietnamese takeover. U.S. involvement in the war comes to an end.
1980    Alfred Hitchcock (died), English-American director and producer (born 1899)
1986    A fire at the Central library of the City of Los Angeles Public Library damages or destroys 400,000 books and other items.
1991     A cyclone strikes the Chittagong district of southeastern Bangladesh with winds of around 155 miles per hour (249 km/h), killing at least 138,000 people and leaving as many as 10 million homeless.
1992    Los Angeles riots: Riots in Los Angeles, California, following the acquittal of police officers charged with excessive force in the beating of Rodney King. Over the next three days 53 people are killed and hundreds of buildings are destroyed.
1993    Mick Ronson (died), English guitarist, songwriter, and producer (The Spiders from Mars and Mott the Hoople) (born 1946)
1997    The Chemical Weapons Convention of 1993 enters into force, outlawing the production, stockpiling and use of chemical weapons by its signatories.
2002    Bob Akin (died), American race car driver and journalist (born 1936)
2004   Dick Cheney and George W. Bush testify before the 9/11 Commission in a closed, unrecorded hearing in the Oval Office.
2004   Oldsmobile builds its final car ending 107 years of production.
2005    Syria completes withdrawal from Lebanon, ending 29 years of occupation.
2006   John Kenneth Galbraith (died), Canadian-American economist (born 1908)
2008   Albert Hofmann (died), Swiss chemist (born 1906)
2011     The Wedding of Prince William, Duke of Cambridge and Kate Middleton.
2012    Amarillo Slim (died), American poker player (born 1928)
2012    Kenny Roberts (died), American singer (born 1926)
2012    Roland Moreno (died). French engineer, invented the smart card (born 1945)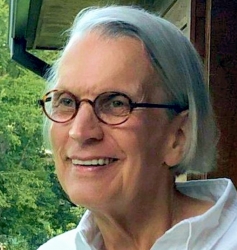 Interests include biological anthropology, evolution, social behavior, and human behavior. Conducted field research in the Tana River National Primate Reserve, Kenya and on Angaur, Palau, Micronesia, as well as research with captive nonhuman primates at the Yerkes National Primate Research Center and the Institute for Primate Research, National Museums of Kenya.