814                  Charlemagne (died), Roman emperor (born 742)
1271     Isabella of Aragon (died) (born 1247)
1457     Henry VII of England (born) (died 1509)
1521     The Diet of Worms begins, lasting until May 25.
1547     Henry VIII of England (died) (born 1491)
1573     Articles of the Warsaw Confederation are signed, sanctioning freedom of religion in Poland.
1608     Giovanni Alfonso Borelli (born), Italian physiologist and physicist (died 1679)
1611     Johannes Hevelius (born), Polish astronomer and politician (died 1687)
1613     Thomas Bodley (died), English diplomat and scholar, founded the Bodleian Library (born 1545)
1621     Pope Paul V (died) (born 1550)
1624     Sir Thomas Warner founds the first British colony in the Caribbean, on the island of Saint Kitts.
1706     John Baskerville (born), English printer and typographer (died 1775)
1724     The Russian Academy of Sciences is founded in St. Petersburg by Peter the Great, and implemented by Senate decree. It is called the St. Petersburg Academy of Sciences until 1917.
1754     Horace Walpole coins the word serendipity in a letter to Horace Mann.
1755     Samuel Thomas von Sömmering (born), German physician (died 1830)
1813     Jane Austen's Pride and Prejudice is first published in the United Kingdom.
1820     A Russian expedition led by Fabian Gottlieb von Bellingshausen and Mikhail Petrovich Lazarev discovers the Antarctic continent.
1841     Henry Morton Stanley (born), Welsh-American explorer and journalist (died 1904)
1851     Northwestern University becomes the first chartered university in Illinois.
1855     A locomotive on the Panama Railway, runs from the Atlantic Ocean to the Pacific Ocean for the first time.
1857     William Seward Burroughs I (born), American inventor and businessman, founded the Burroughs Corporation (died 1898)
1864     Charles Williams Nash (born), American businessman, founded Nash Motors (died 1948)
1864     Herbert Akroyd Stuart (born), English inventor, invented the Hot bulb engine and Hornsby-Akroyd oil engine (died 1927)
1871     Franco-Prussian War: the Siege of Paris ends in French defeat and an armistice.
1878     Yale Daily News becomes the first daily college newspaper in the United States.
1887     In a snowstorm at Fort Keogh, Montana, the world's largest snowflakes are reported, 15 inches (38 cm) wide and 8 inches (20 cm) thick.
1887     Arthur Rubinstein (born), Polish-American pianist (died 1982)
1890     Robert Stroud (born), American criminal and ornithologist (died 1963)
1896     Walter Arnold of East Peckham, Kent becomes the first person to be convicted of speeding. He was fined 1 shilling, plus costs, for speeding at 8 mph (13 km/h), thus exceeding the contemporary speed limit of 2 mph (3.2 km/h).
1902     The Carnegie Institution of Washington is founded in Washington, D.C. with a $10 million gift from Andrew Carnegie.
1908     Members of the Portuguese Republican Party fail in their attempted coup d'état against the administrative dictatorship of Prime Minister João Franco.
1909     United States troops leave Cuba with the exception of Guantanamo Bay Naval Base after being there since the Spanish–American War.
1912     Jackson Pollock (born), American painter (died 1956)
1915     An act of the U.S. Congress creates the United States Coast Guard as a branch of the United States Armed Forces.
1917     Municipally-owned streetcars take to the streets of San Francisco, California.
1922     Knickerbocker Storm, Washington D.C.'s biggest snowfall, causes the city's greatest loss of life when the roof of the Knickerbocker Theatre collapses.
1933     The name Pakistan is coined by Choudhary Rehmat Ali Khan and is accepted by the Indian Muslims who then thereby adopted it further for the Pakistan Movement seeking independence.
1934     The first ski tow in the United States begins operation in Vermont.
1935     Iceland becomes the first Western country to legalize therapeutic abortion.
1936     Alan Alda, (born) American actor, screenwriter, and director
1938     The World Land Speed Record on a public road is broken by Rudolf Caracciola in the Mercedes-Benz W195 at a speed of 432.7 kilometres per hour (268.9 mph).
1939     W. B. Yeats (died), Irish poet, Nobel Prize laureate (born 1865)
1940     Carlos Slim (born), Mexican businessman, founded Grupo Carso
1943     Dick Taylor (born), English bass player, songwriter, and producer (The Rolling Stones, The Pretty Things, and The Mekons)
1950     Barbi Benton (born), American model, actress, and singer
1955     Nicolas Sarkozy (born), French politician, 23rd President of France
1956     Elvis Presley makes his first US television appearance
1958     The Lego company patents the design of its Lego bricks, still compatible with bricks produced today.
1958     The last episode of the British radio comedy programme The Goon Show is broadcast.
1960     The National Football League announced expansion teams for Dallas to start in the 1960 NFL season and Minneapolis-St. Paul for 1961 NFL season.
1960     Zora Neale Hurston (died), American author (born 1891)
1964     An unarmed USAF T-39 Sabreliner on a training mission is shot down over Erfurt, East Germany, by a Soviet MiG-19.
1965     The current design of the Flag of Canada is chosen by an act of Parliament.
1968     Sarah McLachlan (born), Canadian singer-songwriter, pianist, and producer
1977     The first day of the Great Lakes Blizzard of 1977, that dumped 10 feet (3.0 m) of snow in one-day in Upstate New York, with Buffalo,Syracuse, Watertown, and surrounding areas most affected.
1979     Pope John Paul II starts his first pastoral visit to Mexico.
1980     USCGC Blackthorn collides with the tanker Capricorn while leaving Tampa Florida and capsizes killing 23 Coast Guard crewmembers.
1981     Ronald Reagan lifts remaining domestic petroleum price and allocation controls in the United States helping to end the 1979 energy crisis .
1985     Supergroup USA for Africa (United Support of Artists for Africa) records the hit single We Are the World, to help raise funds for Ethiopian famine relief.
1986     Space Shuttle program: STS-51-L mission          Space Shuttle Challenger breaks apart after liftoff killing all seven astronauts on board.
1986     Cew of Space Shuttle Challenger
– Christa McAuliffe (died), American educator and astronaut (born 1948)
– Dick Scobee (died), American pilot and astronaut (born 1939)
– Ellison Onizuka (died), American engineer and astronaut (born 1946)
– Gregory Jarvis (died), American captain, engineer, and astronaut (born 1944)
– Judith Resnik (died), American engineer and astronaut (born 1949)
– Michael J. Smith (died), American pilot and astronaut (born 1945)
– Ronald McNair (died), American physicist and astronaut (born 1950)
1988     In R. v. Morgentaler the Supreme Court of Canada strikes down all anti-abortion laws, effectively allowing abortions in Canada in all 9 months of pregnancy.
1996     Jerry Siegel (died), American writer and illustrator, co-created Superman (born 1914)
2005     Jim Capaldi (died), English singer-songwriter and drummer (Traffic) (born 1944)
2009     Billy Powell (died), American keyboard player and songwriter (Lynyrd Skynyrd) (born 1952)
2013     Dan Massey (died), American activist and author (born 1942)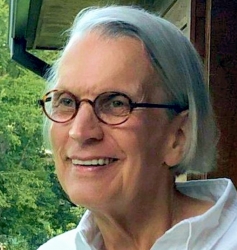 Interests include biological anthropology, evolution, social behavior, and human behavior. Conducted field research in the Tana River National Primate Reserve, Kenya and on Angaur, Palau, Micronesia, as well as research with captive nonhuman primates at the Yerkes National Primate Research Center and the Institute for Primate Research, National Museums of Kenya.