742        Charlemagne (born), Frankish king (died 814)
1412      Ruy Gonzáles de Clavijo (died), Spanish author
1453      The Ottoman Sultan Mehmet II begins the siege of Constantinople.
1513      Spanish explorer Juan Ponce de León first sights land in what is now Florida.
1565      Cornelis de Houtman (born), Dutch explorer (died 1599)
1618      Francesco Maria Grimaldi (born), Italian mathematician and physicist (died 1663)
1647      Maria Sibylla Merian (born), German-Dutch botanist (died 1717)
1653      Prince George of Denmark (born) (died 1708)
1672      Saint Pedro Calungsod (died), Filipino missionary and saint (born 1654)
1720      Joseph Dudley (died), American politician, Governor of the Province of Massachusetts Bay (born 1647)
1725      Giacomo Casanova (born), Italian explorer and author (died 1798)
1742      James Douglas (died), Scottish physician and anatomist (born 1675)
1747      Johann Jacob Dillenius (died), German botanist (born 1684)
1754      Thomas Carte (died), English historian (born 1686)
1755      Commodore William James captures the pirate fortress of Suvarnadurg on west coast of India.
1787      Thomas Gage (died), English general and politician, Governor of the Province of Massachusetts Bay (born 1719)
1788      Wilhelmine Reichard (born), German balloonist (died 1848)
1792      The Coinage Act is passed establishing the United States Mint.
1800      Ludwig van Beethoven leads the premiere of his First Symphony in Vienna.
1805      Hans Christian Andersen (born), Danish author and poet (died 1875)
1814      Erastus Brigham Bigelow (born), American inventor (died 1879)
1817      Johann Heinrich Jung (died), German author (born 1740)
1827      Ludwig Heinrich Bojanus (died), German physician (born 1776)
1840      Émile Zola (born), French author and critic (died 1902)
1841      Clément Ader (born), French engineer, designed the Ader Avion III (died 1926)
1862      Nicholas Murray Butle (born)r, American philosopher and academic, Nobel Prize laureate (died 1947)
1863      Richmond Bread Riot: Food shortages incite hundreds of angry women to riot in Richmond, Virginia and demand that the Confederate government release emergency supplies.
1865      American Civil War: Confederate President Jefferson Davis and most of his Cabinet flee the Confederate capital of Richmond, Virginia.
1867      Eugen Sandow (born), German bodybuilder (died 1925)
1872      Samuel Morse (died), American inventor, invented the Morse code (born 1791)
1875      Walter Chrysler (born), American businessman, founded Chrysler (died 1940)
1885      Cree warriors attacked Frog Lake, North-West Territories, Canada, killing 9.
1891      Albert Pike (died), American lawyer and general (born 1809)
1900      The United States Congress passes the Foraker Act, giving Puerto Rico limited self-rule.
1902      "Electric Theatre", the first full-time movie theater in the United States, opens in Los Angeles, California.
1902      Jan Tschichold (born), German typographer (died 1974)
1908      Buddy Ebsen (born), American actor and dancer (died 2003)
1911      The Australian Bureau of Statistics conducts the country's first national census.
1912      The ill-fated RMS Titanic begins sea trials.
1914      Alec Guinness (born), English actor (died 2000)
1917      World War I: President Woodrow Wilson asks the U.S. Congress for a declaration of war on Germany.
1920      Jack Webb (born), American actor, director, screenwriter, and producer (died 1982)
1923      G. Spencer-Brown (born), English mathematician, psychologist, and author
1926      Jack Brabham (born), Australian race car driver
1930      After the mysterious death of Empress Zewditu, Haile Selassie is proclaimed emperor of Ethiopia.
1933      György Konrád (born), Hungarian sociologist and author
1938      Booker Little (born), American trumpet player and composer (died 1961)
1939      Anthony Lake (born), American diplomat and academic, 18th United States National Security Advisor
1940      Mike Hailwood (born), English motorcycle racer (died 1981)
1941      Dr. Demento (born), American radio host
1942      Leon Russell (born), American singer-songwriter and pianist
1946      Kurt Winter (born), Canadian guitarist and songwriter (The Guess Who) (died 1997)
1947      Camille Paglia (born), American author and critic
1947      Emmylou Harris (born), American singer-songwriter and guitarist
1949      David Robinson (born), American drummer (The Modern Lovers, DMZ, and The Cars)
1949      Paul Gambaccini (born), American-English radio and television host
1952      Leon Wilkeson (born), American bass player and songwriter (Lynyrd Skynyrd) (died 2001)
1956      As the World Turns and The Edge of Night premiere on CBS-TV. The two soaps become the first daytime dramas to debut in the 30-minute format.
1959      Juha Kankkunen (born), Finnish race car driver
1962      The first official Panda crossing is opened outside Waterloo station, London.
1965      Rodney King (born), American victim of police brutality (died 2012)
1966      C. S. Forester (died), Egyptian-American author (born 1899)
1967      Greg Camp (born) American singer-songwriter, and guitarist (Smash Mouth)
1972      Actor Charlie Chaplin returns to the United States for the first time since being labeled a communist during the Red Scare in the early 1950s.
1973      Launch of the LexisNexis computerized legal research service.
1974      Georges Pompidou (died), French politician, 19th President of France (born 1911)
1974      Håkan Hellström (born), Swedish singer (Broder Daniel)
1975      Construction of the CN Tower is completed in Toronto, Ontario, Canada. It reaches 553.33 metres (1,815.4 ft) in height, becoming the world's tallest free-standing structure.
1977      Walter Wolf (died), German politician (born 1907)
1979      Jesse Carmichael (born), American keyboard player (Maroon 5)
1980      President Jimmy Carter signs the Crude Oil Windfall Profits Tax Act in an effort to help the U.S. economy rebound.
1980      Ricky Hendrick (born), American race car driver (died 2004)
1982      Argentina invades the Falkland Islands.
1986      Alabama governor George Wallace, a former segregationist most widely known for the "Stand in the Schoolhouse Door", announces that he will not seek a fifth four-year term and will retire from public life upon the end of his term in January 1987.
1987      Buddy Rich (died), American drummer, actor, and bandleader (born 1917)
1989      Soviet leader Mikhail Gorbachev arrives in Havana, Cuba to meet with Fidel Castro in an attempt to mend strained relations.
1992      In New York, Mafia boss John Gotti is convicted of murder and racketeering and is later sentenced to life in prison.
1994      Betty Furness (died), American actress (born 1916)
1995      Harvey Penick (died), American golfer and coach (born 1904)
2002      Israeli forces surround the Church of the Nativity in Bethlehem into which armed Palestinians had retreated. A siege ensues.
2003      Edwin Starr (died), American singer-songwriter (born 1942)
2005      Pope John Paul II (died) (born 1920)
2006      Over 60 tornadoes break out in the United States; hardest hit is in Tennessee with 29 people killed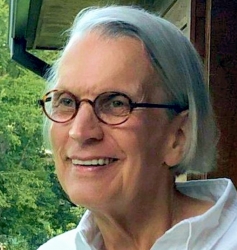 Interests include biological anthropology, evolution, social behavior, and human behavior. Conducted field research in the Tana River National Primate Reserve, Kenya and on Angaur, Palau, Micronesia, as well as research with captive nonhuman primates at the Yerkes National Primate Research Center and the Institute for Primate Research, National Museums of Kenya.