1493      Christopher Columbus sets sail for Spain from Hispaniola, ending his first voyage to the New World.
1541       King Francis I of France gives Jean-François Roberval a commission to settle the province of New France (Canada) and provide for the spread of the "Holy Catholic faith".
1559      Elizabeth I  is crowned Queen of England in Westminster Abbey, London, England.
1622      Molière, French playwright and actor (died 1673)
1716       Philip Livingston, American merchant and politician, signer of the United States Declaration of Independence (died 1778)
1747      John Aikin, English doctor (died 1822)
1759      The British Museum opens.
1777      American Revolutionary War: New Connecticut (present day Vermont) declares its independence.
1782      Superintendent of Finance Robert Morris goes before the U.S. Congress to recommend establishment of a national mint and decimal coinage.
1790      John Landen, English mathematician (born 1719)
1804      Dru Drury, English entomologist (born 1725)
1815      War of 1812: American frigate USS President, commanded by Commodore Stephen Decatur, is captured by a squadron of four British frigates.
1816      Marie Lafarge, French murderer (died 1852)
1842      Mary MacKillop, Australian saint, co-founded the Sisters of St Joseph of the Sacred Heart (died 1909)
1844      University of Notre Dame receives its charter from the state of Indiana.
1850      Leonard Darwin, son of Charles Darwin, English soldier and politician (died 1943)
1855      Henri Braconnot, French chemist and pharmacist (born 1780)
1865      American Civil War: Fort Fisher in North Carolina falls to the Union, thus cutting off the last major seaport of the Confederacy.
1870      A political cartoon for the first time symbolizes the Democratic Party with a donkey ("A Live Jackass Kicking a Dead Lion" by Thomas Nast for Harper's Weekly).
1870      Pierre S. du Pont, American businessman (died 1954)
1876      Eliza McCardle Johnson, American wife of Andrew Johnson, 18th First Lady of the United States (born 1810)
1889      The Coca-Cola Company, then known as the Pemberton Medicine Company, is incorporated in Atlanta, Georgia.
1892      James Naismith publishes the rules of basketball.
1896      Mathew Brady, American photographer (born 1822)
1908      Edward Teller, Hungarian-American physicist (died 2003)
1909      Gene Krupa, American drummer and composer (died 1973)
1909      Jean Bugatti, German-Italian engineer (died 1939)
1913       Lloyd Bridges, American actor (died 1998)
1916       Modest Ilyich Tchaikovsky, Russian playwright (born 1850)
1918      Gamal Abdel Nasser, Egyptian army officer and politician, 2nd President of Egypt (died 1970)
1919       Boston Molasses Disaster: A large molasses tank in Boston, Massachusetts, bursts and a wave of molasses rushes through the streets, killing 21 people and injuring 150 others.
1919       Maurice Herzog, French mountaineer (died 2012)
1929      Martin Luther King, Jr., American minster and activist, Nobel Prize laureate (died 1968)
1943      The world's largest office building, The Pentagon, is dedicated in Arlington, Virginia.
1947      Black Dahlia, American murder victim
1947      The brutalized corpse of Elizabeth Short (born 1924) (The "Black Dahlia") is found in Leimert Park, Los Angeles.
1948      Ronnie Van Zant, American singer-songwriter (Lynyrd Skynyrd) (died 1977)
1957      Mario Van Peebles, American actor
1967      The first Super Bowl is played in Los Angeles, California. The Green Bay Packers defeat the Kansas City Chiefs 35–10.
1969      The Soviet Union launches Soyuz 5.
1970      Moammar Gadhafi is proclaimed premier of Libya.
1970      William T. Piper, American businessman, founded Piper Aircraft (born 1881)
1973      Ivan Petrovsky, Russian mathematician (born 1901)
1973      Vietnam War: Citing progress in peace negotiations, President Richard Nixon announces the suspension of offensive action in North Vietnam.
1974      Dennis Rader aka the BTK Killer kills his first victims by binding, torturing and murdering Joseph, Joseph II, Josephine and Julie Otero in their house.
1976      Gerald Ford's would-be assassin, Sara Jane Moore, is sentenced to life in prison.
1981      John Paul II receives a delegation from Solidarity (Polish trade union) at the Vatican led by Lech Walesa.
1983      Meyer Lansky, Russian-American gangster (born 1902)
1987      Ray Bolger, American actor, singer, and dancer (born 1904)
1991       The United Nations deadline for the withdrawal of Iraqi forces from occupied Kuwait expires, preparing the way for the start of Operation Desert Storm.
1993      Salvatore Riina, the Mafia boss known as "The Beast", is arrested in Sicily, Italy after three decades as a fugitive.
1994      Harry Nilsson, American singer-songwriter (born 1941)
2001      Wikipedia, a free Wiki content encyclopedia, goes online.
2005     ESA's SMART-1 lunar orbiter discovers elements such as calcium, aluminum, silicon, iron, and other surface elements on the moon.
2009     US Airways Flight 1549 makes an emergency landing in the Hudson River shortly after takeoff from LaGuardia Airport in New York, New York. All passengers and crew members survive.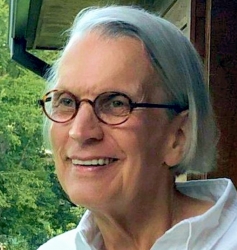 Interests include biological anthropology, evolution, social behavior, and human behavior. Conducted field research in the Tana River National Primate Reserve, Kenya and on Angaur, Palau, Micronesia, as well as research with captive nonhuman primates at the Yerkes National Primate Research Center and the Institute for Primate Research, National Museums of Kenya.